Indiana University is beginning to roll out its use of Grubhub as a food service option on its Bloomington campus.
IU has contracted with Grubhub, an online and mobile tool for food ordering, to provide pickup service from campus dining locations. A soft rollout of the service began Jan. 13, said Pamela Sprong, director of Auxiliary Business Services marketing.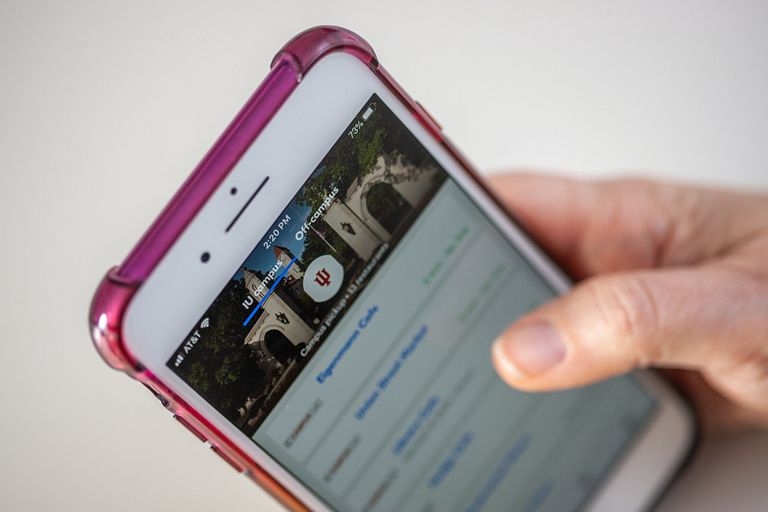 "The team at IU Dining is looking forward to this integration of technology in food ordering," said Rahul Shrivastav, executive director of IU Dining. "We are excited to offer Grubhub; we are excited to offer this new service to our guests. We look forward to making this a convenience in the busy lives of our students, faculty and staff."
The use of Grubhub is a national trend in campus dining, Sprong said. For example, Ohio State University and the University of Wisconsin's Madison campus both contract with the service.
Faculty, staff, students and others will need to sign up with the Grubhub campus dining app in order to use IU's program.
Grubhub is primarily designed to be opened on a mobile device. The Grubhub app, which is available in the Android and Apple stores, will take users directly to the IU campus dining page to confirm their affiliation and register their campus card.
The Grubhub campus dining app then offers two tabs: one for the IU campus pickup locations and one for off-campus options. Users can view the restaurants' menus, see the wait times and place orders. Users can set up payments with a credit card, CrimsonCard or I-BUCKS, Sprong said.
At IU Bloomington, Grubhub users can pick up orders from the Circle Café and Starbucks in the Indiana Memorial Union. Other nearby locations offering Grubhub pickup will be Bookmark[et] Eatery in the Wells Library, Collins Eatery on Woodlawn Avenue and Goodbody Eatery at Wells Quad. Additional locations will be added to the app as the service becomes available, Sprong said.
Grubhub delivery from IU Dining is not yet an option, Sprong said, and that will depend on the volume of orders. The hope, she added, is that delivery will be an option by fall. Pickup and delivery for off-campus locations are determined by contracted agreements between restaurants and Grubhub.