Auditorium's new Steinway piano to debut at Jan. 22 concert
Indiana University Auditorium has purchased a Steinway D Concert Grand Piano to support the high-caliber performances and artists it features each year.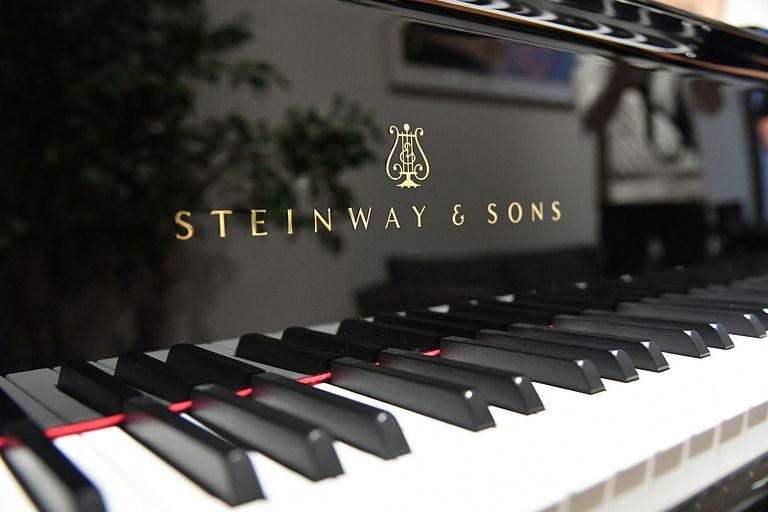 The purchase was made possible by a gift from Auditorium Board of Advisors members Linda Hunt and Tim Morrison, and the generosity of the Auditorium Board of Advisors and Circle of Friends. It also marks the culmination of the first campaign for the recently established Performance Enrichment Fund, which supports the IU Auditorium's mission to create engaging world-class arts and event experiences for the community.
The public will can hear the piano live for the first time at 8 p.m. Jan. 22 when renowned pianist Juho Pohjonen performs Grieg's Piano Concerto in A Minor alongside the Grammy Award-winning Minnesota Orchestra on the IU Auditorium stage.
Residential Programs and Services focuses on improving customer service
IU Residential Programs and Services has launched a new initiative to improve its customer service on the Bloomington campus.
Ask RPS offers multiple ways for current and prospective students, parents and others to ask questions and share concerns, and to get answers in a timely fashion, said Pam Sprong, director of Auxiliary Business Services marketing.
The new approach was needed because RPS is a large organization, and it could be difficult to know who to contact.
"We are implementing a streamlined communications workflow while investing the necessary time and training into populating an advanced customer relationship management system that will allow us to minimize response time and better serve our students and parents," said Lukas D. Leftwich, interim executive director of Residential Programs and Services.
People can contact RPS one of three ways:
Filling out an online form on the websites for Residential Programs and Services and IU Dining.
Sending an email to askrps@indiana.edu.
Calling 812-855-1764 from 8 a.m. to 5 p.m. Monday through Friday.
The query or comment – typically residential or dining in nature – is then routed to the proper person for assistance. The goal is for inquiries to receive an initial response within 48 hours, and for all cases to be resolved within five business days, Sprong said.
"It is the feeling that we can provide a better experience for whoever is coming in and dealing with the organization," Sprong said.
Cashless dining locations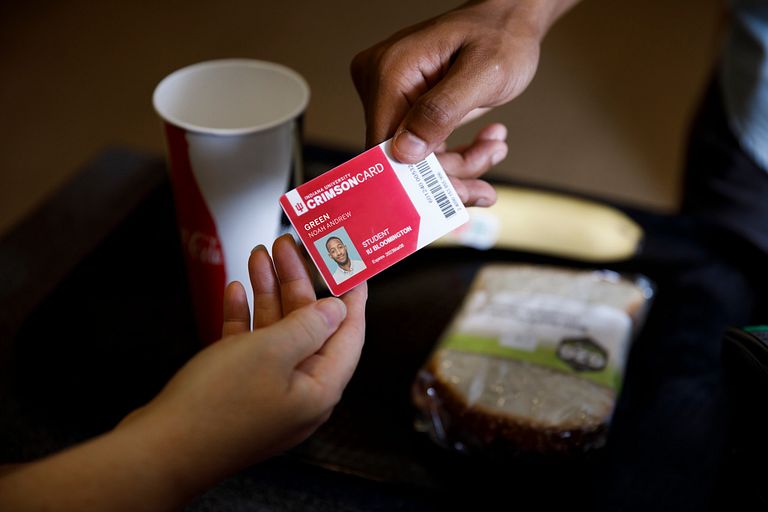 Starting this month, IU Dining will no longer accept cash payments at the following locations:
Collins Eatery
Gresham Eatery
Eigenmann Hall Campus Store +
El Bistro Eatery at Read Hall
Student Recreational Sports Center Campus Café
Union Street Center Campus Store +
Willkie Quad Campus Store and Campus Store +
All locations will continue to accept CrimsonCard (CrimsonCash and payroll advance accounts), I-BUCKS and major credit cards.
Bloomington Campus Campaign starting
The Indiana University Foundation will launch an inaugural faculty and staff Bloomington Campus Campaign the week of Jan. 20. Schools and departments across campus will host kick-off events throughout the week to encourage support of the campaign.
Faculty and staff can participate in the IU Bloomington Campus Campaign by supporting:
Their favorite IU Bloomington units or programs they're passionate about.
Scholarships, for deserving students.
Innovative faculty research.
Staff resources that serve the needs of the IU Bloomington community.
Faculty, staff and retirees can give to the IU Bloomington Campus Campaign on the IU Foundation website; gifts can be made by check, credit card or payroll deduction.
Planned gifts, such as bequests, annuities and trusts, are additional ways to support the campaign. For information about planned gifts, contact Brian Yeley at 812-856-1013 or byeley@indiana.edu.
For questions or more information, contact Paula Jenkins at pj@iu.edu or 812-856-1009.
New journal explores boundaries of religion in America
American Religion, a peer-reviewed journal dedicated to critical inquiry and cultural expression in religious studies, was launched recently by Indiana University Press, the College of Arts and Sciences and the new IU Center for Religion and the Human.
Editors Sarah Imhoff and M. Cooper Harriss aim to broaden the range of what is studied and what is considered part of "American religion."
The journal is funded by a grant from the Henry Luce Foundation as part of the "Being Human" project – a program that will explore what it means to be human through a variety of perspectives and will be overseen by the Center for Religion and the Human.
Address changes
The city of Bloomington notified Indiana University that addresses for nearly a dozen facilities on Range Road have been changed. The new addresses went into effect Jan. 1. The old and new addresses for each location are:
Campus Children's Center: Was 2613 E. 10th St., now 2702 E. Discovery Parkway.
ROTC Supply Center: Was 2615 E. 10th St., now 2710 E. Discovery Parkway.
Data Center: Was 2737 E. 10th St., now 2750 E. Discovery Parkway.
Service Building: Was 1800 N. Range Road, now 2901 E. Discovery Parkway.
IU Warehouse: Was 2931 E. 10th St., now 3050 E. Discovery Parkway.
Motor Pool: Was 801 N. Range Road, now 3000 E. Discovery Parkway.
Auxiliary Library Facility: Was 851 N. Range Road, now 2850 E. Discovery Parkway.
Athletic field: Was 853 N. Range Road, now 2880 E. Discovery Parkway.
Indiana Institute on Disability and Community: Was 1905 N. Range Road, now 2810 E. Discovery Parkway.
IU Academic Health Sciences Building: 2631 E. Discovery Parkway.
IU Health Regional Academic Health Center: 2651 E. Discovery Parkway.
Former Associate Dean Ken Rogers dies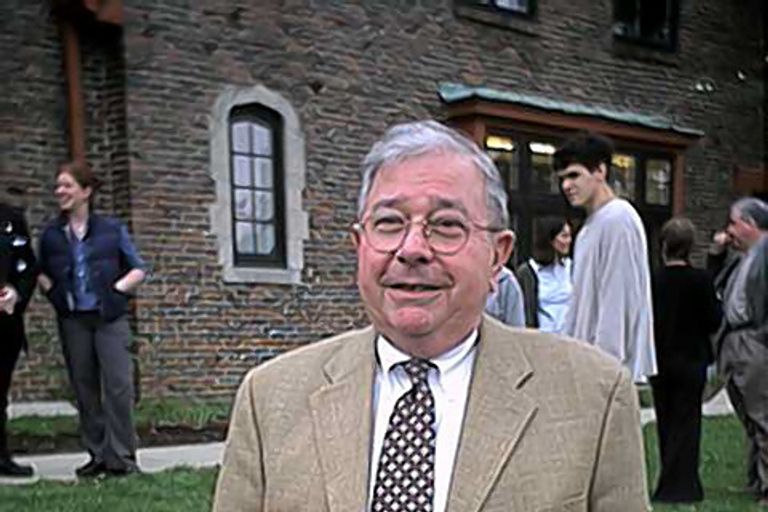 Kenneth Aldred Rogers, former associate dean of international programs and director of international services at Indiana University, died Dec. 6 at age 82.
He dedicated many years to leadership in the field of international education and exchange services for foreign students and scholars. Rogers was known for kindness and wisdom, and playing an important part in many students' lives over the years.
Among his roles before coming to IU Bloomington, he worked in volunteer services for the Peace Corps in Washington, D.C., and as a Foreign Service officer for the U.S. Information Agency in Burma, India, Malaysia, Singapore, Thailand and Vietnam.
Awards and announcements
Jamie Gayer has been named assistant vice president for business services with IU Capital Planning and Facilities. She started her new role Dec. 1. Gayer had served as director of human resource services for Capital Planning and Facilities since 2017.
Bruce E. Smail became the interim director of the IU LGBTQ+ Culture Center and special assistant to the vice president on Jan. 2. Smail, who has several years' experience in organizations focused on equity, diversity and inclusion, replaced Doug Bauder, who retired after leading the LGBTQ+ Culture Center for 25 years.