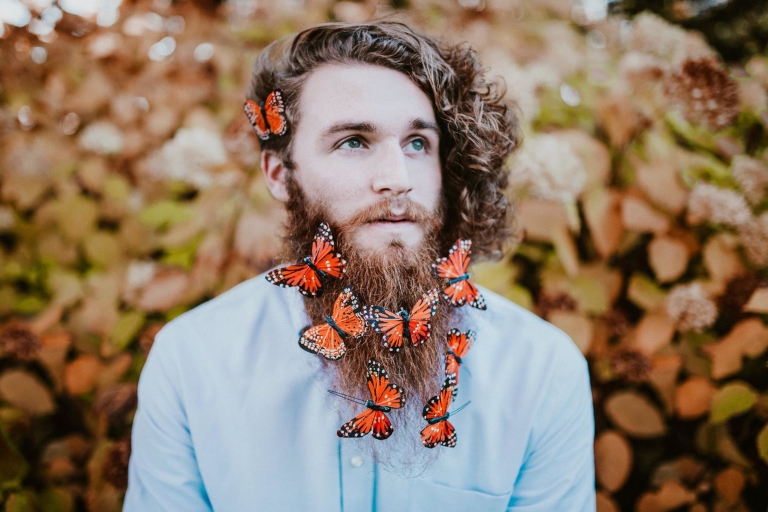 O'Neill School of Public and Environmental Affairs graduate student Joe Lange has many roles, including graduate assistant for a composting project with landscaping services, and media developer and toolkit coordinator for the Environmental Resilience Institute. But another part of the Indiana University student's identity is his signature feature: his beard.
"People recognize me for it," Lange said. "I'm easy to pick out in a crowd."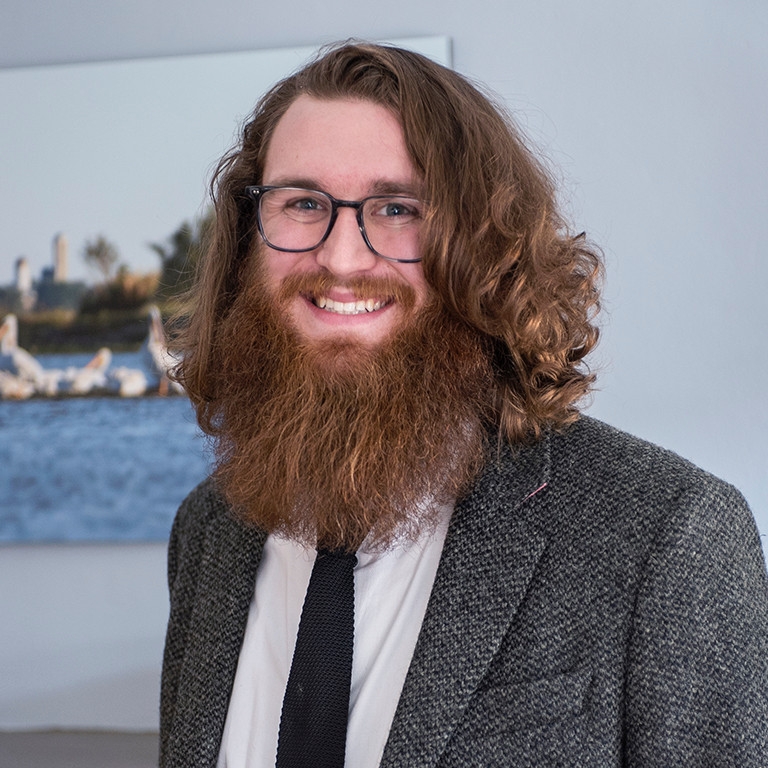 That signature look landed Lange another role: that of beard model.
Lange started growing his brownish-red beard during his sophomore year of high school. What started off as a trimmed beard that his mom wasn't a fan of turned into a longer version in college.
"It's been at various stages all throughout," Lange said. "I haven't had a clean-shaven face since maybe senior year in high school."
The long beard started turning heads while Lange attended Michigan State to study environmental policy, he said. One of Lange's friends recommended he model for the school's fashion magazine in their campaign about evolving masculine trends in the workplace.
The magazine's story focused on how longer beards are becoming more acceptable in the workplace. Lange said he wore semiformal attire for the photo shoot and of course showcased his thick beard.
Lange said he tagged his local barbershop from hometown Naperville, Illinois, in his debut modeling photos, which sparked another opportunity. The barbershop wanted to feature a new haircare product they stocked, so Lange found himself in a barbershop photoshoot at a forest preserve.
Perhaps the most unique modeling experience Lange had was when a photography major stuck clips of butterfly to his beard in an attempt to capture men in vulnerable positions.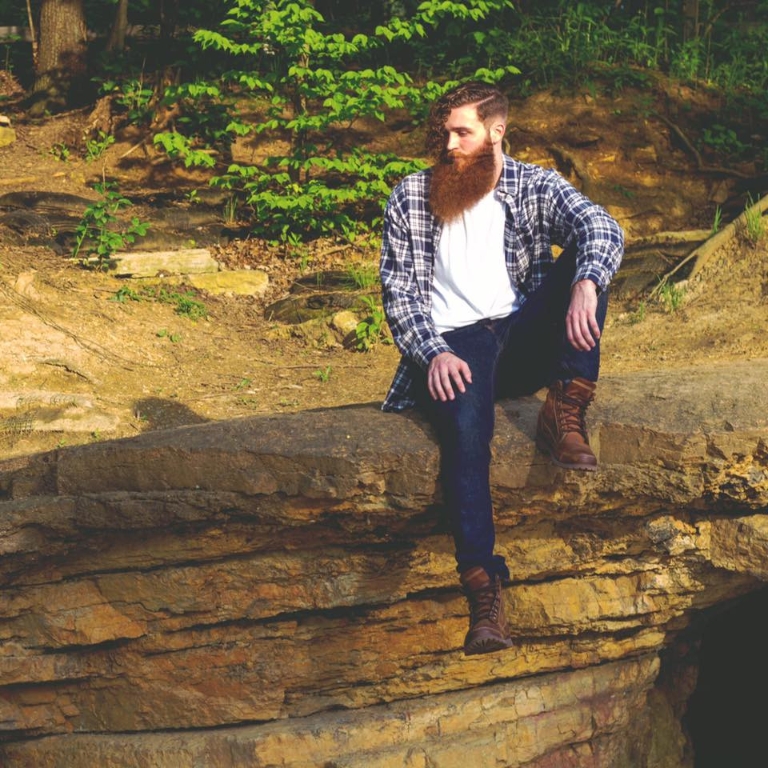 "I just let it happen," Lange said in regard to getting beard gigs. "I'm not trying to actively pursue it. If somebody's got a project they want to do, sure."
To keep his beard well-maintained for any pop-up projects, Lange said he has a specific morning routine that takes only five minutes.
He said he has two special beard combs: One, made of boar bristles, works oils into the beard for moisture and shaping; the other is more for general use to eliminate knots.
Lange said he washes his beard three days a week with a beard conditioner and uses beard butter daily to soften and hydrate his facial hair.
"After that I'll blow out my beard a little to get it straightened out and shaped," Lange said. "I have a blow-dryer and a circle brush."
Lange, who plans to work in a state or federal agency focusing on wildlife management after graduation in a year, said he has no fear of having to get rid of his beard one day. On the first day of his natural resources class at IU, his professor used him – the guy with the long beard – as an example of the look he sees on attendees at many natural resource conferences.
"Hopefully I fit right in there," Lange said. "I would prefer not to shave it."