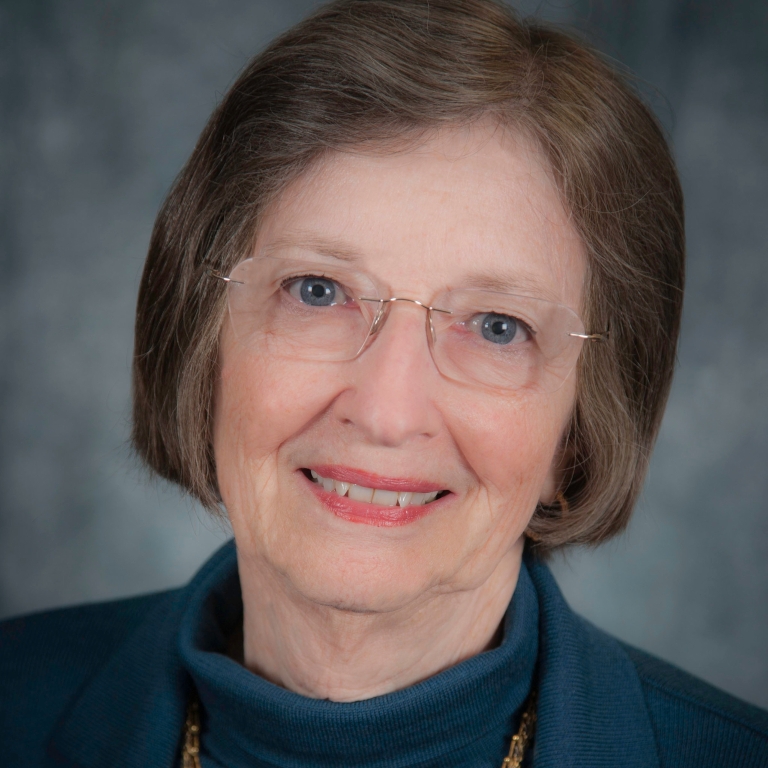 BLOOMINGTON, Ind. – A gift from Indiana University Bloomington alumna and historical preservationist Gayle Cook will help restore historic Maxwell Hall, which will house the new Gayle Karch Cook Center for Public Arts and Humanities.
Architect George W. Bunting constructed Maxwell Hall, an intricate, stone-cut structure, in 1890 in the Richardsonian Romanesque Revival-style, with masonry completely made of hand-hewn limestone. Its unique features include a reading room fireplace made of more than nine types of stone, echoing the building's exterior; a carved coiled serpent over the entryway and bat-like grotesques guarding the roofline (one of which bears an IU shield); and alternating horizontal courses of smooth and rough-faced limestone married with curves and arches.
The gift leverages a $500,000 matching Infrastructure and Capacity Building Challenge grant from the National Endowment for the Humanities to fund renovations to Maxwell Hall in the Old Crescent portion of campus.
The new center will be home to several of IU Bloomington's most public-facing arts and humanities centers, including the Arts and Humanities Council, College Arts and Humanities Institute, Center for Rural Engagement, IU Corps and Traditional Arts Indiana.
"We are extremely grateful to Gayle Cook for her generous support, which will further Indiana University's reputation as a national leader in underscoring the educational importance and public value of the arts and humanities and the integral role they continue to play in our daily lives," IU President Michael A. McRobbie said. "This center will also nurture the talent and creativity of our students, faculty and staff, and, in doing so, build upon IU's magnificent arts and cultural traditions that we are proud to share with the entire community."
"Maxwell Hall sits at the crossroads between the campus and the community," IU Bloomington Provost and Executive Vice President Lauren Robel said. "Gayle's gift will return Maxwell Hall to the public sphere as a dynamic hub for the spectacular humanities and arts of our campus.
"We are grateful to Gayle for her gift to restore this historically important space and are so pleased she allowed us to name the center for her. The space will focus Indiana University Bloomington's efforts to take the campus treasures we steward to our students and the people of Indiana."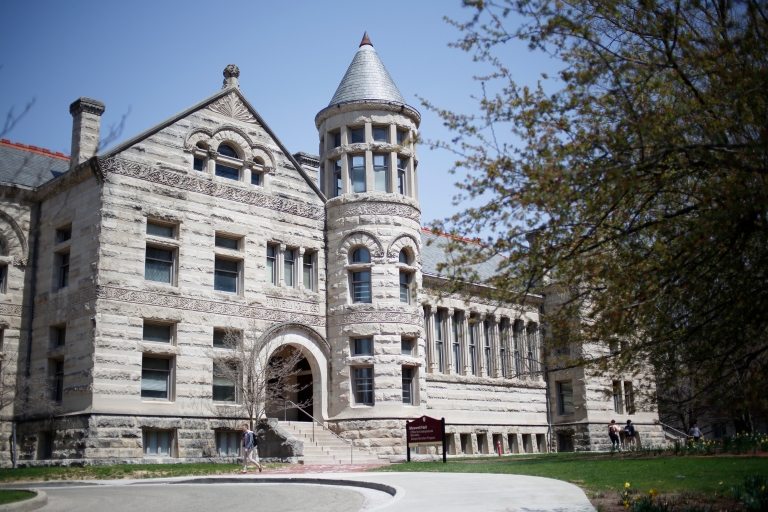 The center comes at the perfect time for IU Bloomington. In 2018 alone, the campus secured more than $2.5 million in external arts and humanities funding, including major grants from the Mellon Foundation, the Luce Foundation, the National Endowment for the Humanities and the American Council of Learned Societies. Awards for arts and humanities at IU Bloomington have exceeded $30 million since 2016.
This increased support mirrors a societal shift in emerging job fields, many of which now depend upon interdisciplinary research that produces projects of greater and more dynamic social impact. Urban planners and civic groups also demand more from the arts and humanities, as they serve as frameworks for productive civic discourse and creative placemaking, and they drive vital forms of exchange between cultures and nations. The center will help IU Bloomington meet these challenges and more.
"Gayle's generous gift will transform the university landscape and mark a historical moment for our campus's thriving arts and humanities community," said Ed Comentale, director of the IU Arts and Humanities Council and associate vice provost for arts and humanities.
He said the space will help faculty develop new teaching, research and creative activity that is multidisciplinary, public-facing and socially responsive.
"Maxwell Hall provides a beautiful setting for celebrating the arts and humanities," he said. "The center, as both a showcase and active scholarly hub, will cement our reputation as a national leader in efforts to affirm the contemporary value and utility of the arts and humanities."
Gayle Cook is a 1956 Phi Beta Kappa graduate of Indiana University with a Bachelor of Arts in fine arts. She received an honorary Doctor of Humane Letters in 1993 and, in 2015, was recognized with the College of Arts and Sciences Distinguished Alumni Award, one of many awards and honors from IU.
Cook's IU art degree laid the framework for the creative vision she, along with her late husband Bill Cook, has brought to historic preservation projects such as restoring the West Baden Springs Hotel and the Colonel William Jones house in Gentryville, Indiana. As a historic preservationist, Cook hopes to see Maxwell Hall returned to its original beauty while also creating a thriving, forward-looking center for expression, teaching, community and collaboration.
Maxwell Hall renovations will begin in the spring and are expected to be completed by fall 2020.