BLOOMINGTON, Ind. – The Brian and Sheila Jellison Family Foundation is giving $16 million to the Indiana University Kelley School of Business, with a goal of supporting free enterprise, financial literacy and lifelong learning.
The Jellison Foundation hopes to inspire Kelley students from the start of their academic career and increase the global reach for the school through leading-edge technologies.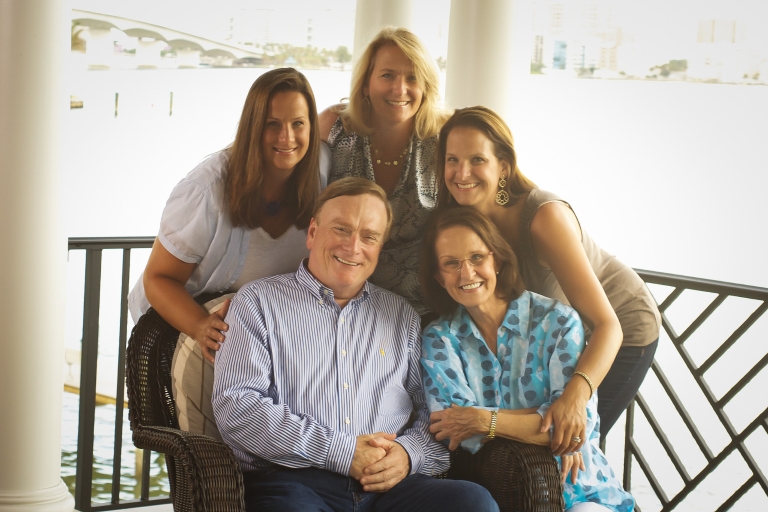 Brian D. Jellison, a 1968 IU graduate, created the foundation with his wife, Sheila, and their three daughters before he passed in November 2018. In addition to being a loving husband and father, he also is remembered as a passionate leader and mentor to many, both inside and outside of Roper Technologies, where he was CEO for 17 years.
Proceeds from the gift will go toward two major initiatives and two other priorities:
$10 million will go toward creating state-of-the-art studios and "virtual classrooms." The Brian D. Jellison Studio Classroom will offer online students in the Kelley Direct MBA and MS degree programs and the school's Executive Degree Programs the experience of being in a live classroom with their peers. The studios will benefit all programs as instructors create new course content and utilize advanced pedagogical techniques such as "flipped classroom learning," making classroom time even more valuable and dynamic. The studios will continue Kelley's reach to students across the country and around the globe.
$5.8 million will support the Brian D. Jellison Living Learning Center. This residential program currently helps 550 freshman business students each year to identify their strengths, interests and talents through special programs, study groups and travel opportunities. Funding for the Living Learning Center will provide increased support for staff as well as additional event opportunities and on-site programming for students on the Bloomington campus.
The gift also provides $100,000 for the creation of the Brian D. Jellison Financial Literacy course series. Intended for a broad audience, the courses will be offered at no cost through edX, the leading nonprofit online learning destination. Kelley currently partners with the global learning community on edX to deliver online master's degrees in accounting and information technology management.
Finally, in support of the school's efforts to encourage global student experiences, the Jellison Family Foundation is donating $100,000 toward scholarships for study abroad.
"This is a truly transformational gift in that it touches so many aspects of the Kelley School," IU President Michael A. McRobbie said. "Naming the Kelley Living Learning Center in honor of Brian Jellison is particularly noteworthy, given that Mr. Jellison was widely recognized as an innovative and revered leader of the highest integrity. He brought great pride to IU, and his life story lives on and will serve as a reminder to all who enter the Brian D. Jellison Living Learning Center to strive to lead lives that make a meaningful difference in their organizations, communities and society.
"Likewise, this generous gift enables us to increase the reach and impact of our financial literacy programming, a skill set that is needed now more than ever. And the Jellisons' support of Kelley's online learning studios will help ensure that the school remains world class, just as Mr. Jellison would have expected."
"We are deeply grateful to the Jellison family for their decision to honor Brian through this lasting legacy," said Idalene "Idie" Kesner, dean of the Kelley School and the Frank P. Popoff Chair of Strategic Management. "Through this significant gift, he will continue to impact Kelley School students for many years to come.
"The foundation's decision to invest in creating studios and virtual classrooms as well as supporting a living and learning residential center is an impactful way to ensure our programs, including our Kelley Direct program, remain leaders in the market."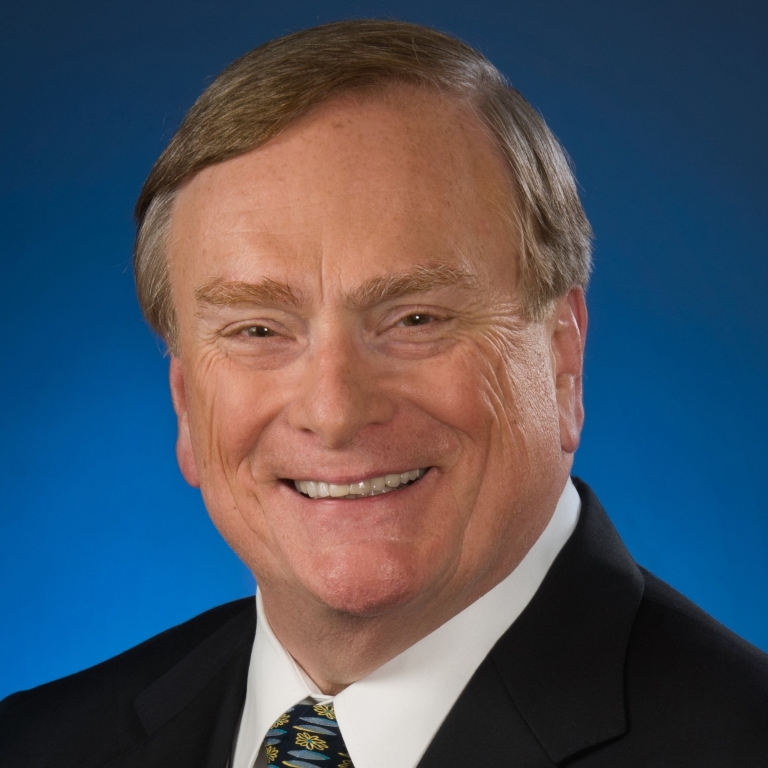 Growing up in Portland, Indiana, Jellison worked in his father's hardware store. Despite the hardship of losing both of his parents by the age of 18 and the recommendation of his high school counselor to forgo a formal education, Jellison was determined to pursue higher education at IU. He earned his bachelor's degree in business economics and public policy in 1968 while working many part-time jobs to fund his tuition and support his young family. He furthered his education by receiving a Master of Science in Business from Columbia University in 1985 while working full time.
"We felt very strongly that the first major distribution out of the foundation should go to Indiana University, because without the education that Brian received there, who knows what he could have done," said Sheila Jellison, his wife of 52 years. "Education was first and foremost to Brian. Given an education in the field you want to pursue opens all kinds of doors. You give back when you can, and IU was our first choice."
"It's extremely meaningful for our family that IU will always be a place where our father will be remembered," said their daughter, Christie Jellison Mucha. "We've seen first-hand the impact that education can have on people's lives, and we hope our gift does the same for future generations of Kelley students, just as it did for my dad."
Jellison had an exceptional 50-year career in business. He began his post-college career at General Electric and then went to Ingersoll-Rand, where he held senior leadership roles, including executive vice president.
In 2001, he became CEO at Roper and was promoted to chairman in 2003. During his tenure there, the 15,000-employee company transformed its business model and grew its market capitalization from $1.5 billion to more than $30 billion. Under Jellison's leadership, Roper Technologies compounded its shareholder return more than 18 percent per year and significantly outpaced the growth of the S&P 500.
Harvard Business Review named Jellison one of the best performing CEOs in the world in both 2014 and 2018. Institutional Investor magazine recognized him as the Best CEO in the Electrical Equipment and Multi-Industry sector in 2018. After his passing, Bloomberg wrote of Jellison, "the industrial world just lost a great leader." Business Observer magazine called him a "Wall Street rock star."
"We at Kelley are so proud of Brian for the way he chose to live his life," Kesner said. "He led Roper for 17 years with integrity, dedication and distinction, and his record of dynamic leadership and effective mentorship is the highest tribute any school of business can receive from an alumnus."
The Jellison family has deep connections to the state of Indiana, IU and Kelley. Brian and Sheila were both born and raised in Indiana and spent the first two years of their married life in Bloomington. While Brian pursued his degree, Sheila worked in the economics department.
As parents, Brian and Sheila believed that higher education was an essential key to their daughters' personal development. Two of their daughters earned degrees at Kelley. Michelle Jellison was awarded a bachelor's degree in marketing in 1990, and Hilary Jellison Simonds received an MBA in marketing in 2001 after completing her bachelor's degree in communications from the University of Southern California in 1994. Christie Jellison Mucha received a master's in education from Lesley University in 2007 and a bachelor's degree from the University of Massachusetts Amherst in 1999. Both Christie and Hilary are graduates of Brebeuf Preparatory School in Indianapolis.
Dedication of the Brian D. Jellison Living Learning Center will take place at 4:30 p.m. Feb. 29 at Eigenmann Hall, 1900 E. 10th St. Family members also plan to speak earlier at Kelley's Direct Admit Day, an annual event for hundreds of applicants to the school that includes a series of receptions, talks, panel discussions, breakout sessions, videos and tours. They also will return annually to speak to students in the Living Learning Center.
This gift counts toward the $3 billion campaign, For All: The Indiana University Bicentennial Campaign.
For All: The Indiana University Bicentennial Campaign
For All: The Indiana University Bicentennial Campaign is taking place on all IU-administered campuses, including IU Bloomington, IUPUI, IU East, IU Kokomo, IU Northwest, IU South Bend and IU Southeast. The campaign will conclude in June 2020 to coincide with IU's bicentennial celebration. To learn more about the campaign, its impact and how to participate, visit forall.iu.edu.