Bake a cake and get your Jaguar spirit gear ready – Celebrate IUPUI Day is coming Tuesday, Jan. 21.
This new tradition provides an opportunity to recognize all that distinguishes IUPUI and to observe its official birthday, which is Jan. 24.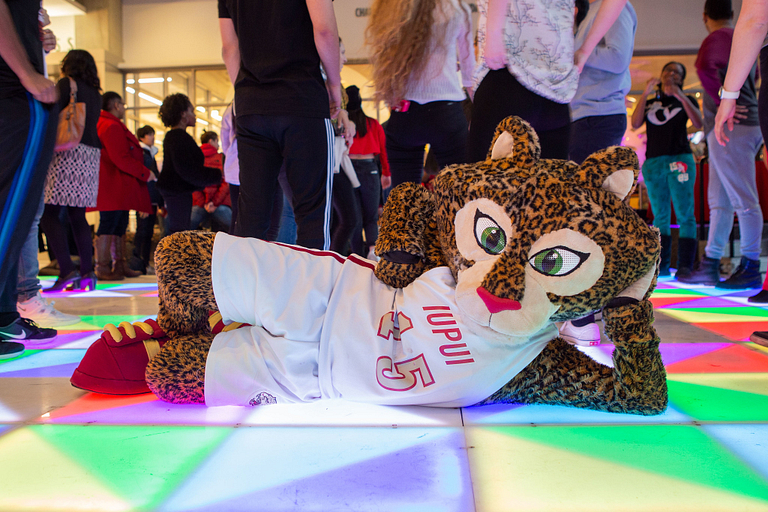 Whether student, alumni, staff or faculty, 2020's inaugural Celebrate IUPUI Day includes activities for everyone.
The Campus Center will serve as the hub for all Celebrate IUPUI Day events, with activities taking place from 10:30 a.m. to 2:30 p.m. and again from 7 to 10 p.m.:
Professor Paul Mullins is giving his presentation "The Price of Progress: Race and Displacement in Indianapolis' Near-Westside," about the history of the neighborhoods on which the IUPUI campus was built, from 10:30 to 11:15 a.m. in the Campus Center Theater.
A conversation with featured Faces of IUPUI will be from 11:30 a.m. to 12:15 p.m. in the Campus Center Theater.
A panel highlighting Welcoming Campus Innovation Fund projects will take place from 1 to 1:45 p.m. in the Campus Center Theater.
A dance party featuring a live DJ will enliven the first floor of the Campus Center with music and entertainment from 7 to 10 p.m.
Free beverages and refreshments will be provided during the events throughout the day.