New year, new grant opportunities for students. Isn't that how the saying goes?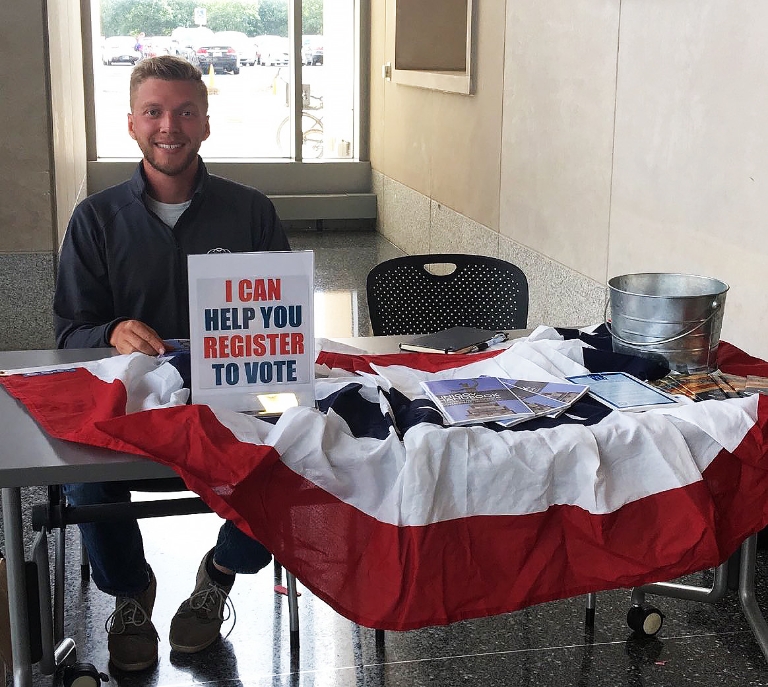 The Center for Service and Learning at IUPUI has been diligently working to find a new, creative way to support students in taking action on issues they care about. And it has found a solution – the Jag Action Grant.
We sat down with Lorrie Brown, director of student and staff engagement, to get the scoop.
Q: What is the Jag Action Grant?
Lorrie Brown: The first of its kind, the grant supplies students with an amount from $100 to $1,500 to remove financial barriers, tackle social issues and make an impact with a specific project. The projects can focus on myriad topics – voter engagement and education, volunteering, and social issue campaigns are a few options. We simply wanted to provide students financial support to help them bring their ideas to fruition. So often students might not take action on an issue they care about due to financial constraints, and this was a unique way to empower students without just offering programs they can participate in.
Q: What are you looking for in the applications?
LB: We are looking for projects that are thoughtful and meaningful in their approach to campus and community impact, which includes learning outcomes and an opportunity for reflection. If a project includes community partners or stakeholders, they should be consulted in the planning of the project. Projects that involve IUPUI students as core participants are highly desired.
For the spring 2020 semester, special consideration will be given to projects that honor the legacy of Martin Luther King Jr. or César Chávez.
Q: Why should students apply?
LB: We want students to know that IUPUI supports their ideas for implementing positive social change, and we want to encourage student leadership, empowerment and engagement – all of which are core values of the center. Students will also gain experience in grant writing and, if they are funded, will develop skills in project planning and marketing.
Q: How can students apply?
LB: Students can apply online; the application lists the various requirements. They can also find more information about the Jag Action Grant on our website. Project events or opportunities must take place before June 30 to be considered for this grant round.
Mary Olk is the director of external affairs and special projects in the Division of Student Affairs.