A history spanning 200 years and more than 2 million students. Scholarly contributions from around 50,000 current and former faculty. One of the nation's largest groups of living alumni: 712,000 and counting.
The numbers alone reflect Indiana University's extraordinary growth in size, scope and scale as the university begins its third century. But they only begin to convey part of IU's history and its impact on the state it calls home.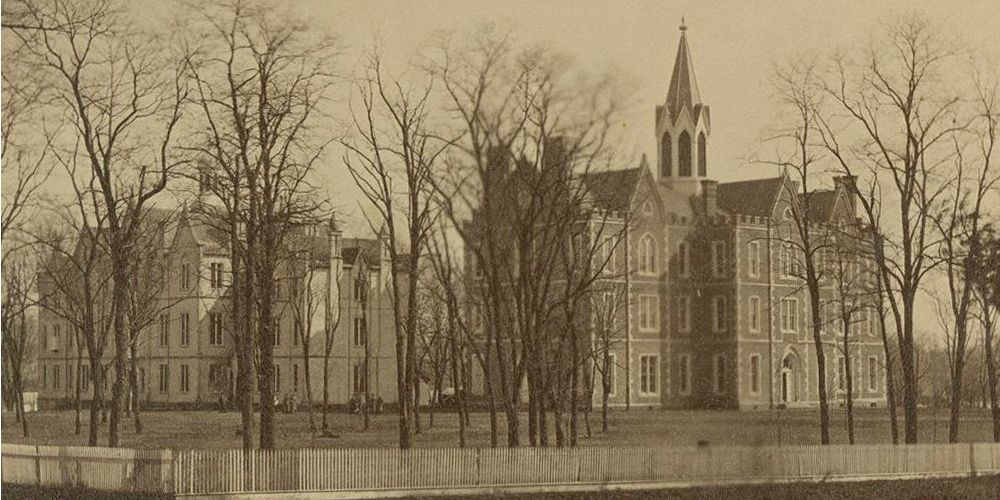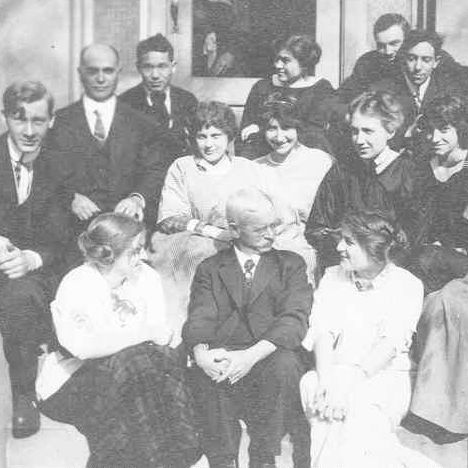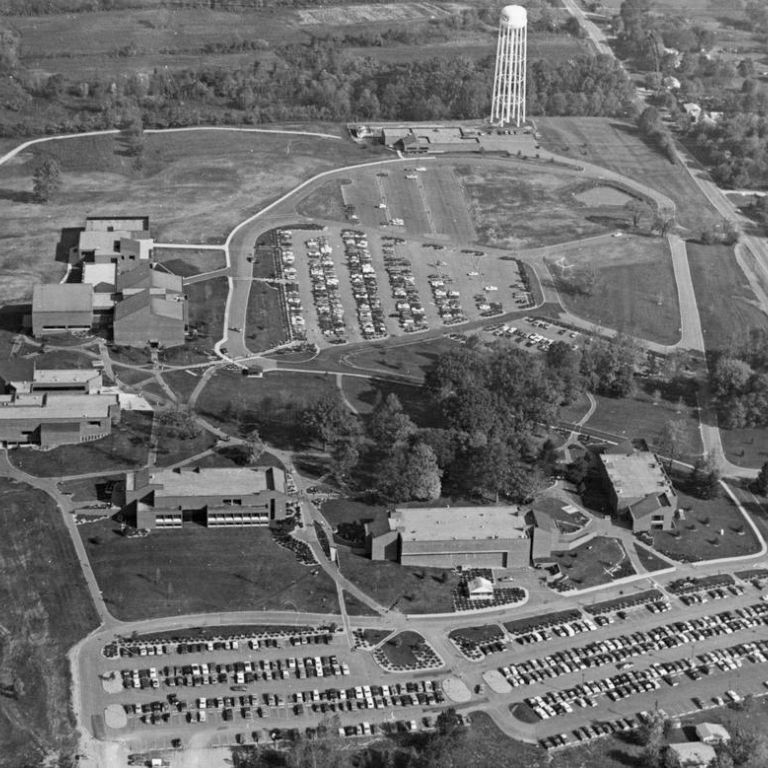 Photos courtesy of IU Archives and university historian Jim Capshew
A new e-learning course at IU takes what its authors say is a "small step" in the direction of telling the IU story beyond the numbers – and, more specifically, beyond the university's flagship Bloomington campus, as central as that campus has been to so many of IU's major achievements.
Developed as part of an signature IU Bicentennial series of online and traditional courses about the history of IU and, especially, the under-told parts of that history, "IU History: Campuses & Context" traces the emergence and evolution of IU's regional campuses and the major contributions they continue to make toward meeting the economic, cultural and social needs of their surrounding communities. As such, it is intended to provide useful context about the evolution of IU education around the state for additional courses that will delve more deeply into the unique histories and distinctive heritage of each individual IU campus.
"Indiana University's growth beyond Bloomington may ultimately be considered as significant as the university's founding in 1820," said IU professor and university historian James Capshew, who helped create and is one of two instructors of the new course. IU doctoral student and research assistant Bre Anne Briskey, who earned her IU degree in Fort Wayne, is the other instructor.
Even the most informed students of university history may be surprised to learn that, for the better part of a century, IU has educated more students outside of Bloomington than it has within the flagship campus. Currently, approximately one-third of IU's more than 111,000 students are enrolled at IUPUI. Another third attend one of IU's five regional campuses around the state (IU East, IU Kokomo, IU Northwest, IU South Bend and IU Southeast), a majority of whom are from Indiana and who are nontraditional or first-generation students.
Some people may also be unaware of how long IU's regional campuses have served on the front lines of the university's commitment to providing a relevant and flexible education to Hoosiers from all corners of the state. IU's oldest regional campus, located in South Bend, dates back to 1916. The university's "newest" regional campus, IU East in Richmond, will begin celebrating its 50th anniversary later this year. IU Northwest in Gary traces its roots back to 1921, while IU Kokomo and IU Southeast in New Albany date back to the early 1930s and 1940s, respectively.
Over the years, these campuses have developed their own distinctive identities, cultures, educational programs and community-engagement activities that have helped shape the lives and careers of hundreds of thousands of IU students, many of whom stay in Indiana after they earn their degrees. Today, more than 297,000 IU graduates live and work in Indiana, and they make up the majority of the state's physicians, nurses, dentists, teachers and lawyers.
"The rise of IU's regional campuses – including how they have responded to the unique economic needs of their communities, how they have provided a quality education to a wide range of people who might otherwise not have been able to access it and how beloved they have become in their communities – is a little-known story that deserves to be told," Capshew said. "That rise is a major part of IU's success and impact over the last century."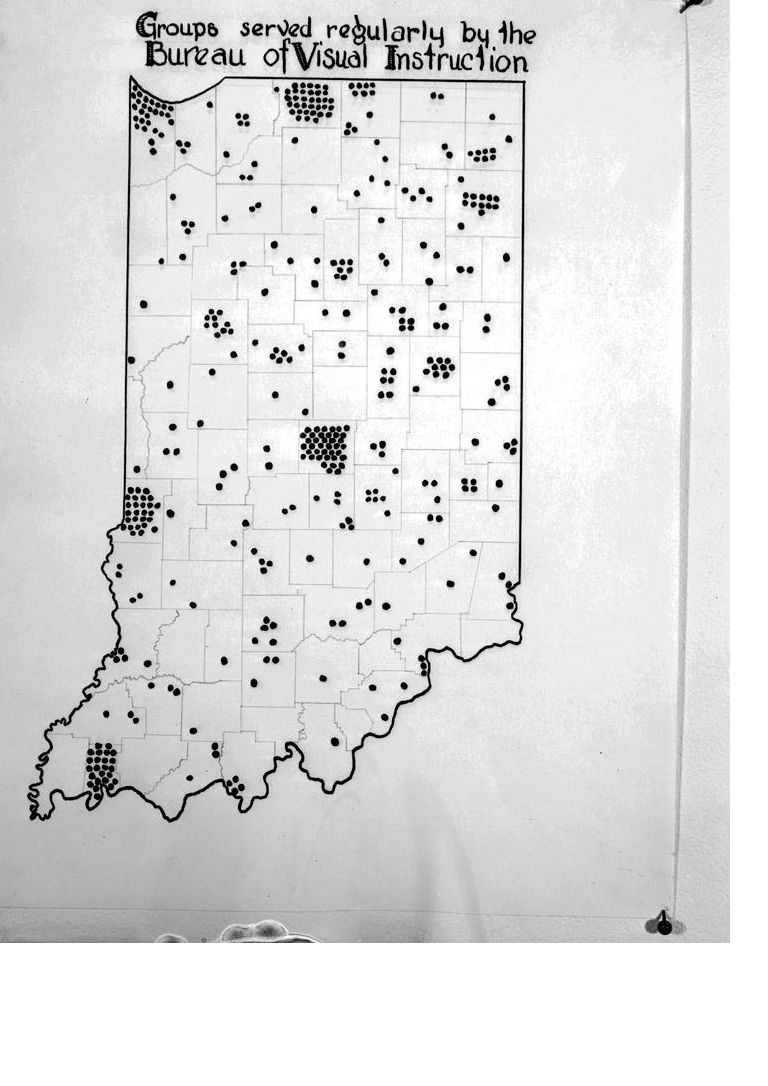 From very early on in its history, Capshew said, IU has invested in bringing the university to every part of the state and in finding ways to respond to diverse local challenges and needs. And it's done so modestly.
"We've never been seen as a rich university or as being part of a rich state. Try as we do to be a 'full-service' university, we know we cannot offer every program to every person everywhere. But we can ensure that all Hoosiers have access to a quality basic education; to first-rate libraries, IT and creative resources; and to practical learning experiences they will need to find fulfilling careers and contribute to our state's economic success. This is where IU has had an extraordinary impact."
Capshew says the Campuses and Context course, which was developed by eLearning Design and Services at University Information Technology Services in consultation with IU campus historians and archivists, explores the economic contributions of IU's regional campuses while also comparing and contrasting their development, how they interrelate and where they fit within IU's statewide educational system.
Additionally, the course calls attention to the unique visual and cultural elements of IU's regional campuses, including key campus landmarks, that continue to play a significant role in informing the "image of IU" for Hoosiers across the state.
For example, an overview of IU South Bend spotlights how the university transformed a formerly industrial area dominated by once-thriving factories, such as the old Studebaker car plant, into a center for education, creativity and innovation set amidst the natural beauty of the St. Joseph River and surrounding woods.
An overview of IU Southeast describes how the campus has fostered a strong connection with New Albany and the surrounding area through the Paul W. Ogle Cultural and Community Center, which draws renowned artists and musicians from all around the world, and the IU Southeast North Observatory, which has enabled local residents to learn about celestial objects and view astronomical phenomena. In 2012, the observatory offered a public viewing of Transit of Venus, a natural wonder that occurs once every 243 years.
200 years of IU
The story of IU Kokomo covers the continued growth of the campus's popular nursing program, which began in the mid-1940s and grew significantly over several decades in response to a shortage of nurses in Kokomo and in partnership with area health centers.
"The image of IU around the state is a clear one," Capshew said, "but it is really brought into focus when we look at it through the lenses of the regional campuses and how they have developed as their own cultural landscapes."
As a historian, Capshew spends most of his time studying the past, but preparing for the Campuses and Context course has helped to reinforce his positive feelings about the future of IU and the vital role its regional campuses will play in the university's next century.
"IU's regionals have been a major contributor to Indiana's progress for many years now, and they are fully interwoven into the fabric of IU," he says. "While they will almost certainly undergo further changes, history tells us that they will continue to play a central part in the performance of our state's economy and the quality of life of their local communities."