The Indiana University Board of Trustees has approved two new undergraduate degree programs for two campuses: a Bachelor of Fine Arts in cinematic arts for IU Bloomington and a Bachelor of Science in art education for IU Southeast.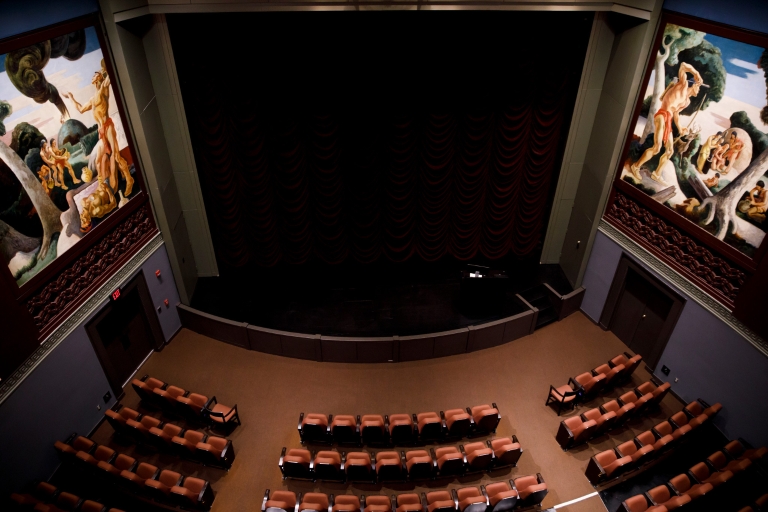 Thanks to the establishment of IU Cinema, the Moving Image Archive and Black Film Center/Archive, IU Bloomington is known as a place for film. These resources, along with a network of talented alumni, put The Media School at IU Bloomington on the brink of becoming one of the best film schools in the nation. A degree focused exclusively on cinematic production will further this progress.
The new, 120-credit-hour degree in cinematic arts will be taught by existing faculty and will require students to complete media core courses, as well as courses in theory, industry and production, and a final thesis. Students who complete the program will be prepared for careers in the film industry as well as graduate programs in film production or studies.
The trustees also approved a bachelor's degree in art education for IU Southeast. This will be the first and only undergraduate art education degree in the southeast Indiana region or Louisville area. The degree will prepare students to pursue employment as art educators at the preschool through secondary level.
Students who complete the program will be exposed to a breadth of knowledge, including art history, drawing, painting, printmaking, ceramics, digital art and graphic design. Graduates will be art educators who can teach all students effectively; encourage the development of critical thinking skills; instill an appreciation of visual arts in their students; help students respond to historic and contemporary art and visual culture; promote visual literacy; instill an understanding of aesthetics and art criticism in students; aid students' development of artistic skills and technology related to the field; and promote cultural understanding through art.
The degrees approved by the trustees still await final approval by the Indiana Commission for Higher Education.