For the fifth year in a row, Indiana University has been selected as an Institute Partner for the 2020 Mandela Washington Fellowship for Young African Leaders. Beginning in mid-June, IU will host 25 of Africa's bright, emerging leaders for a six-week Leadership in Civic Engagement Institute, sponsored by the U.S. Department of State.
"We are looking forward to hosting the 2020 Mandela Washington Fellows at Indiana University," Vice President for International Affairs Hannah Buxbaum said. "The fellowship contributes to the university's global engagement, offering our community the opportunity to connect with dynamic leaders from across Africa, to learn about their cultures, traditions and aspirations, and to share our experiences."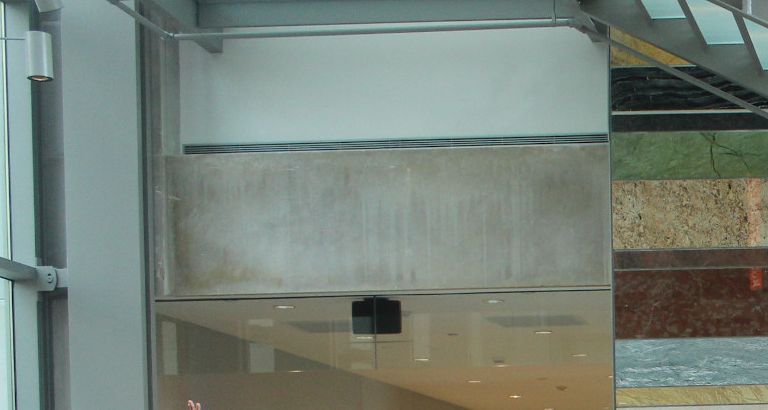 The Mandela Washington Fellowship, the flagship program of the Young African Leaders Initiative, empowers young African leaders through academic coursework, leadership training, mentoring, networking, professional opportunities and local community engagement. The initiative was created in 2010 and is celebrating its 10th anniversary supporting young Africans as they spur economic growth and prosperity, strengthen democratic governance, and enhance peace and security across Africa. Since 2014, through the Mandela Washington Fellowship, the U.S. Department of State has supported nearly 4,400 young leaders from across Sub-Saharan Africa to develop their leadership skills and foster connections and collaboration with U.S. professionals. The cohort of Mandela Washington Fellows hosted by IU will be part of a group of 700 hosted at 27 educational institutions across the United States. This summer, all participants will receive a letter from President Trump welcoming them to the United States for their program.
At the conclusion of their Leadership Institutes, the young leaders will convene in Washington, D.C., for the Mandela Washington Fellowship Summit, where they will take part in networking and panel discussions with each other and with U.S. leaders from the public, private and nonprofit sectors. Following the summit, up to 70 competitively selected Mandela Washington Fellows will participate in four weeks of professional development at U.S. nongovernmental organizations, private companies and government agencies.
Funded by the U.S. Department of State's Bureau of Educational and Cultural Affairs and implemented by the International Research and Exchange Board, Leadership Institutes will offer programs that will challenge, motivate and empower young leaders from Africa.
Led by IU's Office of International Development and implemented on two IU campuses in collaboration with the IUPUI Office of International Affairs, the program brings together the hard work, dedication and partnership of IU campus units, faculty and staff, as well as business and community leaders across Bloomington and Indianapolis.
"The Mandela Washington Fellowship expands IU's alumni base and its footprints in Africa, enhancing learning and sharing experiences," said Teshome Alemneh, associate vice president for the Office of International Development.
The program creates multiple opportunities for community members to connect with the young leaders. Fellows showcase their cultures and traditions at the Bloomington Farmers Market and Fourth of July celebration parade, and participate in conversations during a "Meet, Mingle, Listen" event in Indianapolis. Faculty and community members also meet and network with participants during peer collaboration sessions, community service activities, American family dinners, and intensive academic and leadership training sessions.
In 2020, Mandela Washington Fellows at IU will experience:
Academic coursework through partners such as the O'Neill School of Public and Environmental Affairs, Kelley School of Business, Lilly Family School of Philanthropy and Maurer School of Law.
Giving back to the community through service and volunteering at local nonprofits such as Hoosier Hills Food Bank, My Sister's Closet and Indianapolis Public Libraries.
Site visits, including daylong networking experiences at Eli Lilly and Co. and Cook Group, rounded out by conversations with each city's Office of the Mayor and topical discussions with the City of Bloomington Council for Community Accessibility.
For additional information about the Mandela Washington Fellowship Leadership Institute at Indiana University, contact Teshome Alemneh at talemneh@iu.edu or visit the Office of International Development's website.
The Mandela Washington Fellowship for Young African Leaders is a program of the U.S. Department of State, with funding provided by the U.S. government and administered by the International Research and Exchange Board, known as IREX. For more information about the Mandela Washington Fellowship, visit mandelawashingtonfellowship.org and join the conversation at #YALI2020.