EDITOR'S NOTE: This story was updated on Oct. 20 to add dates for the Distinguished Professors Symposia.
Indiana University will celebrate the appointment of 15 faculty members as distinguished professors during virtual symposia starting Oct. 21. Distinguished professor is the highest academic title for IU's most outstanding and renowned scholars and researchers. This is the largest number of new distinguished professors to be appointed in the university's history.
The record number is being recognized in honor of IU's Bicentennial Year and to highlight the remarkable research, scholarship and creative accomplishments of IU's past and present faculty as well as their public impact over the past 200 years.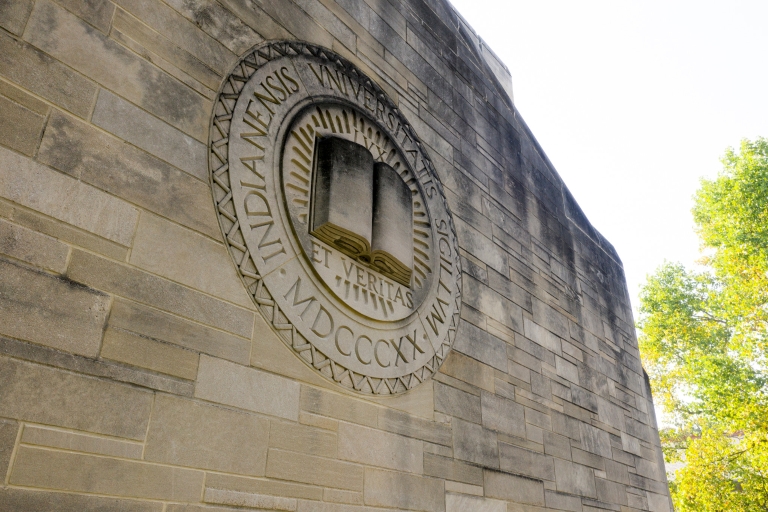 "Faculty honored with the title of distinguished professor – a title reserved for only the most highly acclaimed and accomplished IU faculty – truly are among the finest scholars and researchers in the world," IU President Michael A. McRobbie said. "This prestigious appointment celebrates those who have earned national and international recognition and who have strengthened and transformed their fields of study through their research, scholarship, innovation and creative contributions to the world. They were chosen from the largest and best pool of candidates in IU's history.
"Our students and our campuses benefit enormously from the superb academic achievements, engagement and academic integrity of the faculty who have earned appointment as IU distinguished professor and who have been central to the reputation for excellence that IU enjoys as it begins its third century."
Distinguished Professor Symposia in Bloomington and Indianapolis to honor the 15 new distinguished professors will be announced in the coming weeks. Below are brief biographies of the appointees:
Lisa Blomgren Amsler
Lisa Blomgren Amsler is the Keller-Runden Professor of Public Service in the O'Neill School of Public and Environmental Affairs. Her research examines dispute systems design and the legal infrastructure for collaboration, dispute resolution and public participation in governance. She has co-edited three books and authored more than 120 articles, monographs and book chapters. She joined the IU faculty in 1989 after practicing labor and employment law.
Lynda Bonewald
Lynda Bonewald is a professor of anatomy and cell biology and of orthopedic surgery in the School of Medicine. She is the founding director of the Indiana Center for Musculoskeletal Health, which has more than 100 members from 36 departments on four campuses. She has been continually funded by National Institutes of Health for more than 30 years and is responsible for tools used by researchers globally to determine osteocyte biology and function.
Ann Elsner
Ann Elsner is a professor in the School of Optometry. Her research led to the discovery that infrared light can image the retina, and she has studied a range of retinal pathologies with a focus on diabetic retinopathy, age-related macular degeneration and normal aging of the eye.
Loren Field
Loren Field is a professor of medicine, of physiology and biophysics, and of pediatrics in the School of Medicine. Field and his IU colleagues were the first to show that relatively simple genetic modifications can induce mammalian heart cells to regenerate. His current research is focused on identifying genes and molecules that promote heart muscle regeneration by coaxing healthy cells to proliferate. The success of this research would offer the potential for seriously ill patients whose tissue has been damaged by heart attack to "re-grow" their own hearts.
Charles Geyh
Charles Geyh is the John F. Kimberling Chair and professor in the Maurer School of Law. His scholarship focuses on the operation of state and federal courts in relation to the political branches of government and the legal profession. His work on judicial independence, accountability, administration and ethics has appeared in more than 80 books, articles, book chapters, reports and other publications.
David Giedroc
David Giedroc is a Lilly Chemistry Alumni Professor and director of the Graduate Training Program in Quantitative and Chemical Biology in the College of Arts and Sciences' Department of Biology. His research interests include the biophysical chemistry of infectious disease. Giedroc is a fellow of the American Association for the Advancement of Science and the Royal Society of Chemistry.
Jeffrey Gould
Jeffrey Gould is a Rudy Professor of History in the College of Arts and Sciences' Department of History. He is a groundbreaking historian, writer and filmmaker whose work has transformed scholarship on social movements in Nicaragua and El Salvador. He helped build the Center for Latin American and Caribbean Studies into one of the leading research centers of its kind. He's authored several books and articles, and several have been published in Spanish.
Roger Innes
Roger Innes is a Class of 1954 Professor of Biology in the College of Arts and Sciences' Department of Biology. His lab work primarily focuses on understanding the genetic and biochemical basis of disease resistance in plants. He's investigating how plants are able to recognize pathogens and actively respond. The research is funded by grants from the National Science Foundation, Department of Energy and the NovoNordisk Foundation and has recently been featured in The Scientist Magazine.
Filippo Menczer
Filippo Menczer is a professor of informatics and computer science in the Luddy School of Informatics, Computing and Engineering. His research, supported by the National Science Foundation, Department of Defense, McDonnell Foundation and Democracy Fund, focuses on web and data science, social network analysis, social computation, web mining and modeling of complex information networks. His work on the spread of information and misinformation on social media has been covered by many national and international news outlets.
Mark Messier
Mark Messier is a Rudy Professor of Physics in the College of Arts and Sciences' Department of Physics. His research focuses on the experimental study of neutrinos, which are among the most abundant particles in the universe. He is a member of the Deep Underground Neutrino Experiment, which is made up of more than 1,000 collaborators from 190 institutions in over 30 countries. DUNE advances work in each of the key areas of physics research.
Osamu James Nakagawa
Osamu James Nakagawa is the Ruth N. Halls Professor and professor of photography and studio art in the Eskenazi School of Art, Architecture + Design. His photography has been published, reviewed and exhibited internationally. He has permanent collections on display at several museums, including the Metropolitan Museum of Art in New York, the International Museum of Photography at the George Eastman House, the Tokyo Metropolitan Museum of Photography and the Museum of Contemporary Photography in Chicago.
G. David Roodman
G. David Roodman is the Kenneth Wiseman Professor of Medicine in the School of Medicine. His research focuses on osteoclasts and osteoblast activity in both normal and pathological states, including Paget's disease and multiple myeloma. Roodman's lab pioneered the development of long-term marrow culture techniques to study osteoclast differentiation and activity.
Chandan Sen
Chandan Sen is the J. Stanley Battersby Chair and professor of surgery at the School of Medicine. He and a team of more than 30 scientists study how to tap into the power of regenerative medicine and engineering to heal burns, develop new therapies for diabetic complications, treat injured soldiers and even regrow damaged and diseased tissue. Sen has published more than 300 articles and is cited more than 2,000 times a year in literature.
Marietta Simpson
Marietta Simpson is a Rudy Professor of Music in the Jacobs School of Music. She is one of the most sought-after mezzo-sopranos and is greatly admired for the rich beauty of her deeply expressive voice. Simpson has performed with many of the world's great conductors and has performed with all the major orchestras in the U.S. and most of those in Europe.
David Williams
David Williams is the Harry G. Day Chair and Professor of Chemistry in the College of Arts and Sciences' Department of Chemistry. He is an internationally recognized scientist in the field of organic chemistry. His research is focused on the synthesis of biologically active natural products and the development of new reaction methods. He serves on a number of advisory boards, including for the NI H. Williams is a fellow of the American Association for the Advancement of Science.
The 2020 Distinguished Professors Symposia will be hosted virtually on Zoom. Participants must register for each day they wish to attend: