The national touring company of "Les Misérables" features several Indiana University alumni, including actor Andrew Maughan and music director Brian Eads.
Eight performances of "Les Misérables" are scheduled Feb. 4 to 9 at IU Auditorium, 1211 E. Seventh St. Ticket prices start at $29. They can be purchased by visiting the IU Auditorium website or calling 812-855-1103.
Meet Andrew Maughan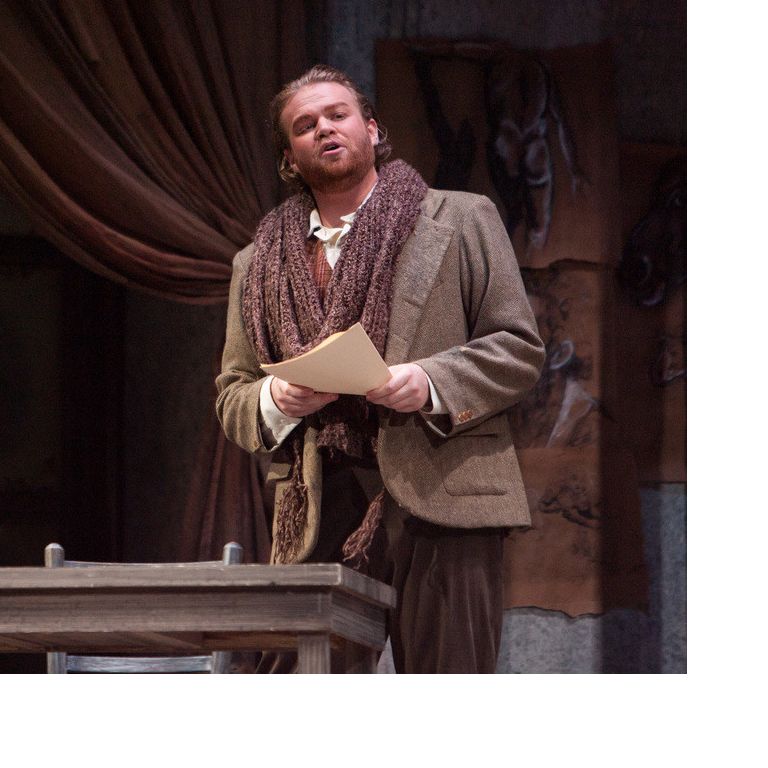 Maughan performs several roles in "Les Misérables" and understudies the roles of Jean Valjean and Inspector Javert. He grew up in Utah wanting to be a high school choir teacher. When he received a scholarship in vocal performance at the University of Utah, he realized he could sing for a living.
He has performed opera around the country, as well as at the Jacobs School of Music, where he was a DMA student studying vocal performance from 2013-16. At IU he performed the roles of Eisenstein in "Die Fledermaus," Rodolfo in "La Bohème" and Alfredo in "La Traviata."
Question: Is there a difference between performing opera and musical theater?
Answer: Although it is a different genre, "Les Misérables" is pretty close to an opera. There's no dialogue, and it's completely sung through. When preparing for any show, there are always the same techniques: studying the words and the story, figuring out the backstory, and of course learning the correct pitches and rhythms.
We use microphones in musical theater, but we are still required to use our full voices. I can quash the rumor that it's easier to do musical theater, because it's not. You still have to act, dance, remember your staging, remember any notes you got from the director – and do it all with a healthy vocal technique.
Q: What make Jean Valjean and Inspector Javert such rewarding roles for performers?
A: Valjean may be one of the quintessential male roles in musical theater. It requires an epic amount of energy to perform. It's physically demanding and, of course, vocally challenging. People know this show and this story.
The songs are so fantastic: "Stars" for Javert and "Bring Him Home" and "Who Am I" for Valjean. The fact that the show is so well known and loved means that there can be some high expectations every night from the audience.
It's a story of redemption for Jean Valjean. It's also a story of letter of the law versus spirit of the law. And now that I am also a Javert understudy, I have had to consider his perspective too. Valjean and Javert are two sides of the same coin. Both believe that they are completely right in their convictions. And when Valjean shows Javert there is a different way to live life, that not everything is black and white, Javert cannot handle it. I love having the opportunity to perform both Valjean and Javert. Being an understudy gives me a unique perspective to tell the same story, but from different viewpoints.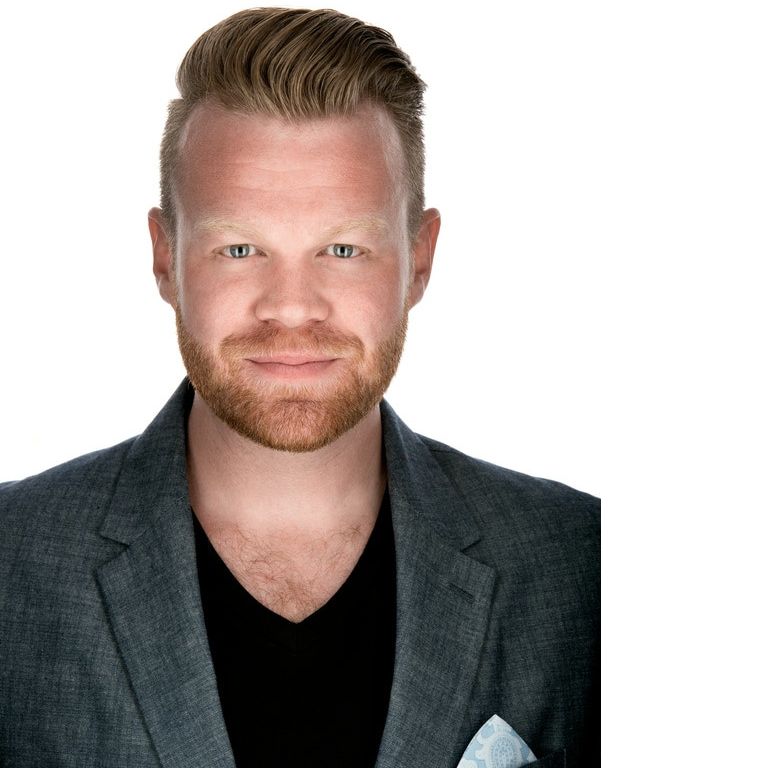 Q: There will be eight performances of "Les Misérables" over five days. That's nearly 24 hours of singing. What is your regimen to stay healthy vocally, physically and mentally?
A: First and foremost, drinking plenty of water and getting a good night's sleep.
Being on the road, the hardest part is finding a routine. Almost every week, it's a different city, a different hotel and a different theater. A lot of us have gym memberships, or we'll use the hotel gym. We also have to figure out grocery shopping, how we can eat healthily and not eat out every single meal. We also try to find time to enjoy the cities that we're in and explore.
As far as the performances are concerned, you also have to learn to pace your voice and pace your body so you can do eight performances – Friday night through Sunday evening is five performances in three days. So between shows, we rest. Some of us have personal steamers for our voices, and we try to take it easy to prepare for another three-hour show.
Q: What memories do you have of IU?
A: I loved my time there. One of the things that stick out to me are the many opportunities to see shows, concerts, jazz performances and live music of all kinds. At IU Auditorium, I saw my first Broadway touring show, "Rent."
I wish I would have seen more of the shows that came through there. They're easy to get to because they're at IU Auditorium, and they're less expensive than if you see them in other cities.
Q: How does it feel to return to campus to perform?
A: I'm very excited. I performed opera at the Musical Arts Center, and I sang at services at the IU Auditorium, but I've never performed a show there.
My favorite barber in the country is in Bloomington at Ritz Studios. I also love Aver's Pizza, it's one of my all-time favorite places. I know this will be controversial, but I think it's better than Mother Bear's.
I loved my time at IU; I loved the students and my teachers. I'm very excited to return.
Q: What might audiences find especially interesting during the performances of "Les Misérables" at IU Auditorium?
A: This production is much smaller and more intimate than others that people may know. But it's still just as spectacular of a show, and this cast is amazing.
Design-wise, audiences will see some of Victor Hugo's drawings projected as the backdrops, which I think is a nice touch. All the reviews say this production with this cast is not to be missed.
Meet Brian Eads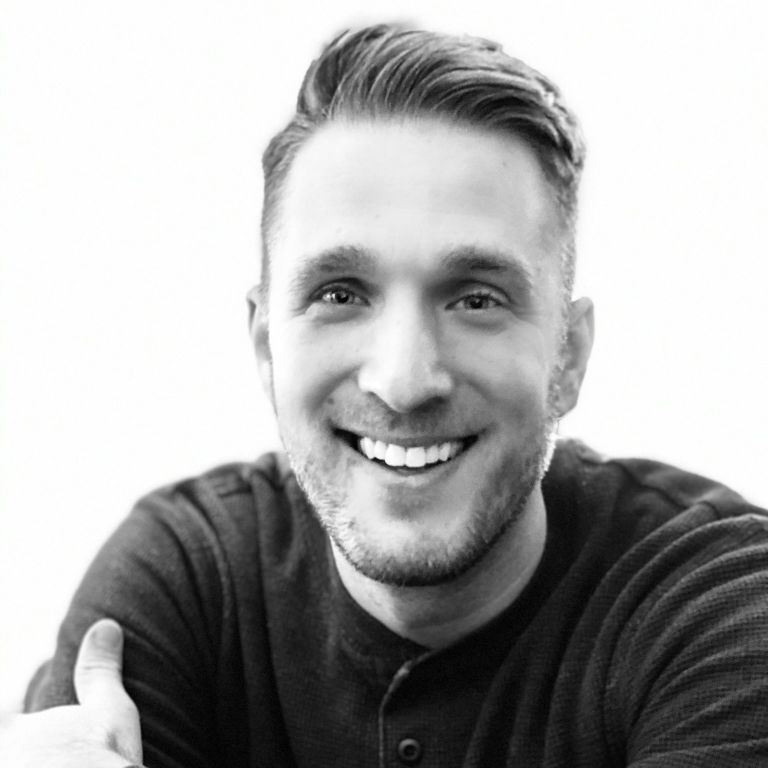 When does a person decide he wants to conduct music? Eads shared two stories of his early memories.
First, when he grew up in Grenada, Mississippi, his family attended Grace United Methodist Church. His mother tells him that whenever the music minister stood at the pulpit to conduct the congregation, Eads would stand in the pew to conduct along with him. He was 6 or 7 years old at the time.
He also remembers the first time he watched "Star Wars Episode IV: A New Hope."
"I was blown away by the movie, but John Williams' music just captivated me. My mother bought me the soundtrack, and I would play the CD continuously," he said. "I would lock myself in my room, play the music and start conducting. I didn't know what I was doing, but I imagined I was conducting a massive orchestra and performing the grandeur of that score."
Q: What are your responsibilities and tasks as musical director and conductor?
A: The first and foremost task is giving musical direction to the show, which includes conducting the orchestra and cast almost every night. I also receive artistic notes from the directors, guest creatives and producers. It is my job to ensure that their vision is musically woven into the show.
Occasionally I'm involved in cast auditions, but our U.S. music supervisor – another IU alum, James Moore – in New York gives overall administration and music direction nationwide. When we receive new cast members into the company, it's my job to teach them the music so they're up and running for their debuts.
Q: You and the orchestra perform live every night. Do performances differ night after night for you as the conductor?
A: In reality, every show is different for a variety of reasons. For example, performing eight shows a week can be very tiring. While we strive to give our best every night, we're also human, and fatigue can certainly come into play. Also, we feed off the energy of the audience. Some audiences might be more demonstrative than others, and that fuels all of us. There can be a riveting energy onstage. Additionally, a performance by an understudy will be slightly different than a performance by a principal, which also keeps the show interesting and fresh.
Q: What makes the music of "Les Misérables," by Claude-Michel Schönberg, so enjoyable for a conductor and orchestra?
A: First, there is an ineffable quality to this music. It curiously defies explanation and reasoning. There's something about the music to which people are inexplicably drawn.
Second, the melodies are uniquely beautiful and soaring. There's an arch within each melody and each song, which provides a musical journey that people are swept into.
The libretto is equally profound. We're dealing with topics that resonate within every human heart: love, redemption, grace, mercy, forgiveness, justice, social justice, social injustice, social uprising, revolution, and the enduring quality and nature of the human spirit. It's about creating a better world.
Q: There will be eight performances of "Les Misérables" over five days, which is nearly 24 hours of performance. What is your regimen to stay healthy physically and mentally?
A: I try to get plenty of rest and sleep. I try to exercise daily, which is hard on the road.
The most difficult thing on the road is eating healthily. If I stay in a hotel, creating and making healthy meals can be very difficult. Often, we finish a show at 11 o'clock at night, and the only places open are pubs or fast food. Sometimes, I stay in an Airbnb, where I'm more able to cook and eat healthily.
For mental health, I try to read. There's something calming and centering about reading a book.
Q: What memories of people or events at IU do you consider especially memorable?
A: My conducting teachers David Effron and Arthur Fagen are phenomenal mentors. They know the craft inside and out. Not only are they incredibly gifted conductors, but they also embody a particular tradition of performing the great masterpieces that they passed down to me as their student. I feel a distinct and unique value from the quality of my education at the Jacobs School of Music.
At IU, I was a vocal coach and accompanist, which means I both coached singers in their opera roles and played opera staging rehearsals. I also had the opportunity to play for several guest conductors, who brought with them their own knowledge of musical interpretations and conducting techniques. Every day was a master class.
As a pianist, I played for several voice lessons, which gave me a particular understanding of vocal pedagogy. There's a unique vocabulary one has to develop to better instruct and guide singers in their craft.
Another thing that has made me who I am is all of the students I met who are now friends and colleagues. I met people from all over the world. That's one of the things I enjoyed most about IU: I was surrounded by musicians better than myself. They challenged and inspired me. They made me better.
Q: What might audiences find especially interesting during the performances at IU Auditorium?
A: The staging and scenery are noticeably different from previous productions; this new production is particularly unique and refreshed. While the libretto, music and overarching themes remain the same, there are several updates to staging, set design and lighting that create a very fresh production.
The orchestrations have also been refreshed. Though there are changes both large and small, the musical has lost none of its passion and emotion. In fact, the musical is better than ever!