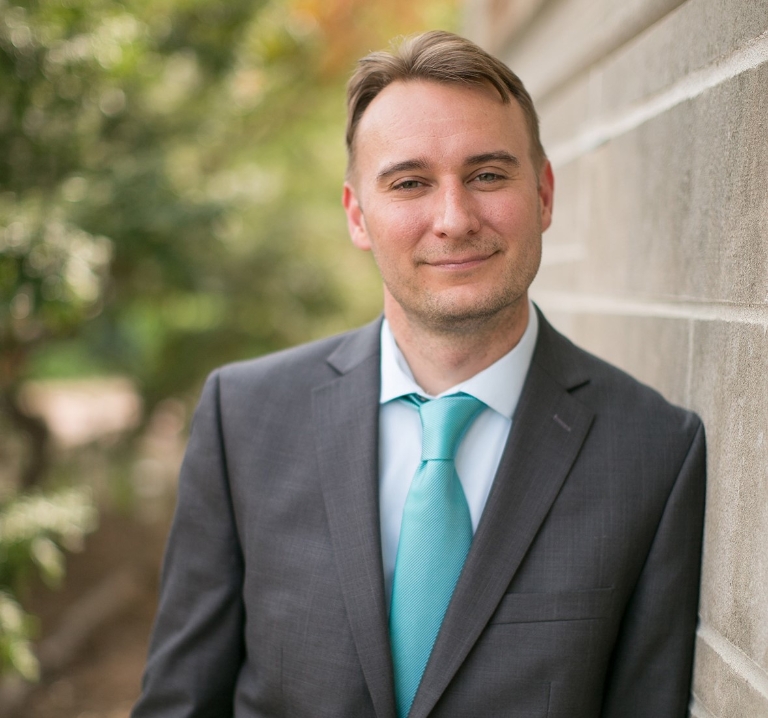 BLOOMINGTON, Ind. – Scott J. Shackelford has been appointed executive director of the Ostrom Workshop on the Indiana University Bloomington campus. Shackelford has served as the workshop's acting director since August 2019; he is also director of the Ostrom Workshop Program on Cybersecurity and Internet Governance.
Shackelford replaces Lee Alston, professor of economics in the College of Arts and Sciences at IU Bloomington, who is returning to his teaching and research after five years of leading the workshop.
Founded at IU Bloomington in 1973 by political scientists Elinor and Vincent Ostrom, the Ostrom Workshop has become an international, multidisciplinary hub. Its more than 650 affiliates worldwide focus on research about how local, national and global governance processes can be designed to enhance human well-being, while also promoting democratic principles and sustainable resource management. Scholars affiliated with the workshop work on real-world problems including climate change and deforestation, rebuilding trust in democratic institutions, and governing artificial intelligence.
In 2009, co-founder Elinor Ostrom was awarded the Nobel Prize in Economic Sciences for her "analysis of economic governance, especially the commons." She was the first woman to win the economic sciences prize.
The Ostrom Workshop is one of 21 research centers, institutes and museums overseen by the Office of the Vice Provost for Research on the Bloomington campus.
"We're deeply grateful to Lee Alston for his past leadership and service," said Jeff Zaleski, interim vice provost for research at IU Bloomington. "Going forward, Scott will be an outstanding fit for this important leadership role, and we could not be more pleased to have him at the helm to further elevate the stature of the Ostrom Workshop and foster its growing research agenda."
An expert in sustainable development, as well as cybersecurity and internet governance, Shackelford is the Cybersecurity Program Chair for IU Bloomington as well as an associate professor of business law and ethics in the IU Kelley School of Business and a senior fellow in the IU Center for Applied Cybersecurity Research. He holds affiliate positions with the IU Maurer School of Law as well as the Harvard Kennedy School Belfer Center for Science and International Affairs and the Stanford Center for Internet and Society.
Shackelford holds a B.A. from IU, as well as master's and Ph.D. degrees from the University of Cambridge and a J.D. from Stanford University. He is author of more than 100 articles, book chapters, essays and op-eds. His research and expertise have been covered by diverse media outlets, including Politico, NPR, Marketplace, Forbes, Time, The Associated Press, The Washington Post and the Los Angeles Times.
"It's an extraordinary honor to have the opportunity to serve as the executive director of the Ostrom Workshop," Shackelford said. "Together with the amazing staff, program directors and many wonderful faculty affiliates, I'm looking forward to this exciting new chapter of the workshop's storied history in which we will build from our strengths while continuing to push the frontiers of governance research, and in so doing, hopefully help create a more sustainable, and peaceful, future for all."
IU Research
Indiana University's world-class researchers have driven innovation and creative initiatives that matter for 200 years. From curing testicular cancer to collaborating with NASA to search for life on Mars, IU has earned its reputation as a world-class research institution. Supported by $680 million from our partners in 2019, IU researchers are building collaborations and uncovering new solutions that improve lives in Indiana and around the globe.