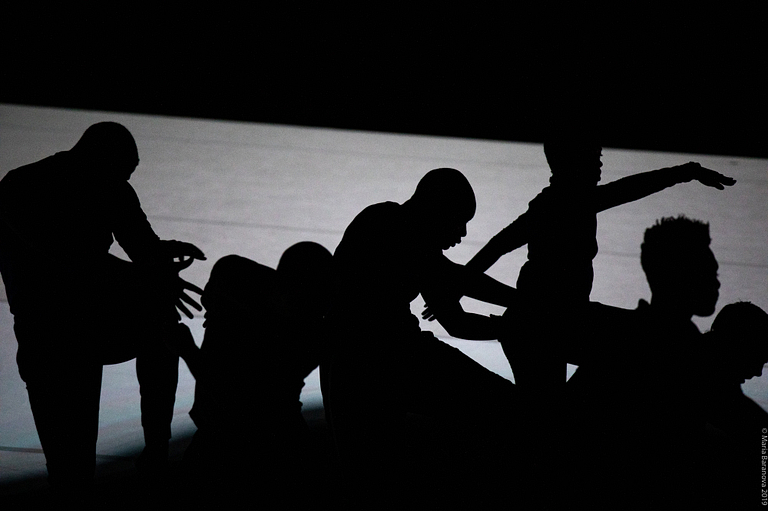 Recognizing Jones
Professional dancers from the Bill T. Jones/Arnie Zane Company will perform the world premiere of a new work alongside Bloomington community dancers, including Indiana University students, Feb. 22 at Indiana University Auditorium.
IU Auditorium co-commissioned "What Problem?" as part of the IU Bicentennial celebration and to celebrate Black History Month. The work explores the relationship of loneliness and group identity.
The idea
Kyle Maude, the company's producing director, said the work reflects Jones' primary focus: the pursuit of the "we."
"'What Problem?' asks questions about how we build a community during these divisive political times, what community means, what loneliness means and how coming together changes that," she said.
The idea for the work came while Jones created a dance to perform inside an installation years ago. Maude said he was reminded of the character Pip in "Moby-Dick" and Martin Luther King Jr.'s "I Have a Dream" speech.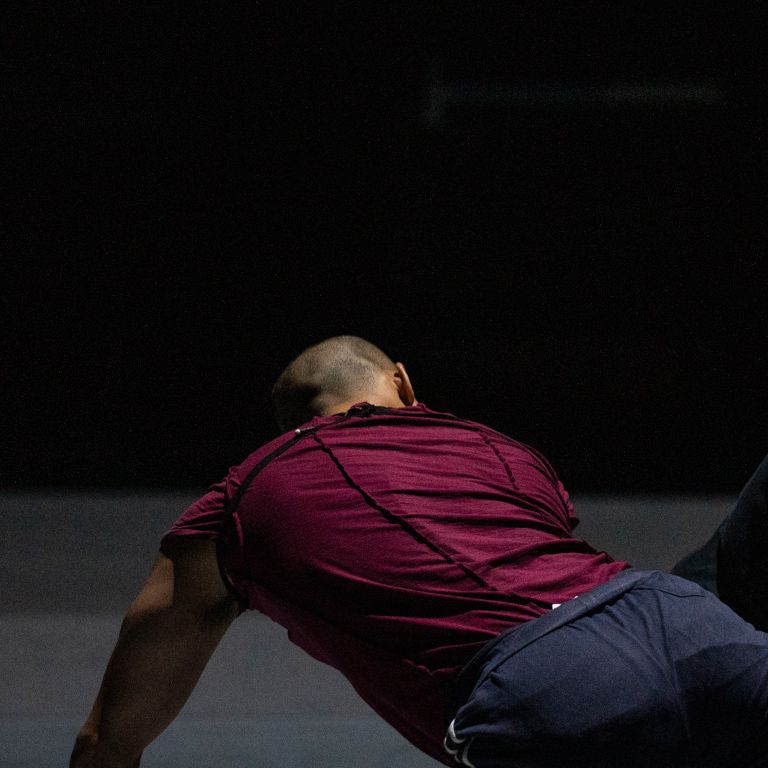 "The work also is partially inspired by the W.E.B. DuBois quote, 'The problem of the 20th century is the problem of the color-line – the relation of the darker to the lighter races of men. … And yet, being a problem is a strange experience – peculiar even for one who has never been anything else,'" she said.
Maude said Jones has been working with community his entire career, including the creation of "Uncle Tom's Cabin" in 1990 and "Still/Here" in 1994, among others.
"'What Problem?' comes from an autobiographical place, while also searching for connections to others," Maude said. "A question is asked: What does it feel like to be a problem? In this world, what does one experience when they are considered a problem? This is nothing new to Bill, and yet this work builds on 40 years of history and is also new, contemporary and speaking to the issues we are all faced with."
IU Auditorium's involvement
Maude said the company looked for others to bring the new work to fruition, and IU Auditorium came on board as a co-commissioner.
Co-commissioning the work was made possible through support from the IU Office of the President and IU Office of the Bicentennial. Doug Booher, IU Auditorium's executive director, said supporters clearly appreciate Jones' artistry and legacy.
"Bill T. Jones is an incredible artist whose work reaches audiences," Booher said. "By addressing issues of social justice and mental health, and the sense of being different or being connected in 'What Problem?,' he adds to the canon of modern dance works.
"'What Problem?' brings new and varied experiences to our audiences, including students who can apply theory to practice as participants or audience members. When students connect lectures with what they're seeing in performance, it's very powerful."
Professional and community dancers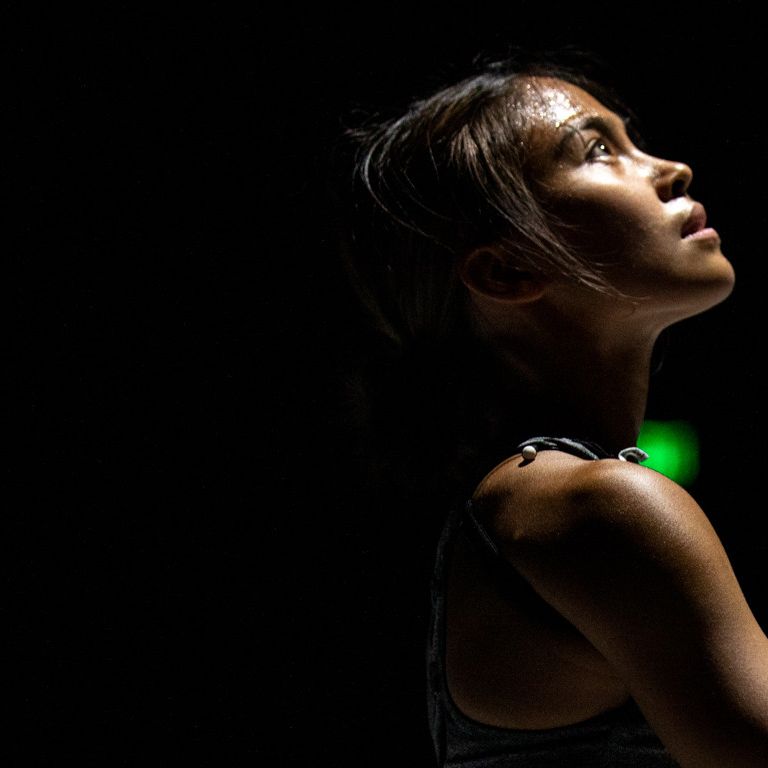 J. Bouey, a performer with the Bill T. Jones/Arnie Zane Company, visited Bloomington to rehearse with community dancers for the Feb. 22 performance of "What Problem?" Bouey said the community dancers will be featured guests during the third section of the work, performing with the company's dancers.
"'What Problem?' is like being immersed in a world with textures, sensations and expressions I hadn't felt before," Bouey said. "I'm yelling, strutting, dancing, running on stage, and it feels like I'm conjuring up an experience with Bill, the company and all the other artists involved.
"While performing 'What Problem?,' I often forget that there is anyone watching us. Even during the bow, the spell is unbroken by the sound of applause. I hope the audience can get a taste of that while watching the performance."