Bloomington campus honored for urban forest management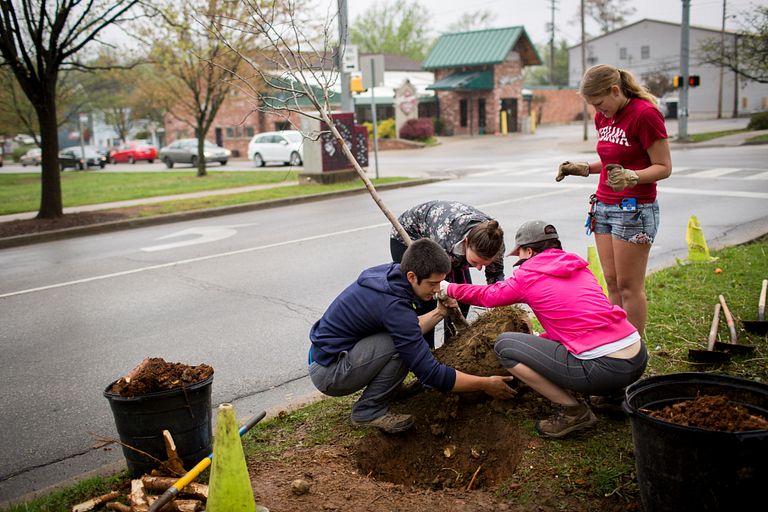 Indiana University Bloomington recently earned 2019 Tree Campus USA recognition from the Arbor Day Foundation for its commitment to effective urban forest management.
It's the 12th time the IU Bloomington campus has received the award.
The Tree Campus USA program honors colleges and universities for effective campus forest management and for engaging staff and students in conservation goals. IU Bloomington achieved the designation by meeting Tree Campus USA's five standards:
Maintaining a tree advisory committee.
Campus tree-care plan.
Dedicated annual expenditures for its campus tree program.
An Arbor Day observance.
Student service-learning project.
Notable former student president to discuss student activism
Keith Parker, the second black person elected to serve as IU student body president, will be among special guest panelists at the lunch and learn event "Changemaking Through Student Activism."
The event will take place at 12:30 p.m. Feb. 19 in the Neal-Marshall Black Culture Center Grand Hall.
During his time at IU, Parker was known for being passionate about empowering people, especially minorities, and for nonviolent protest.
Renowned architects to speak about beautiful design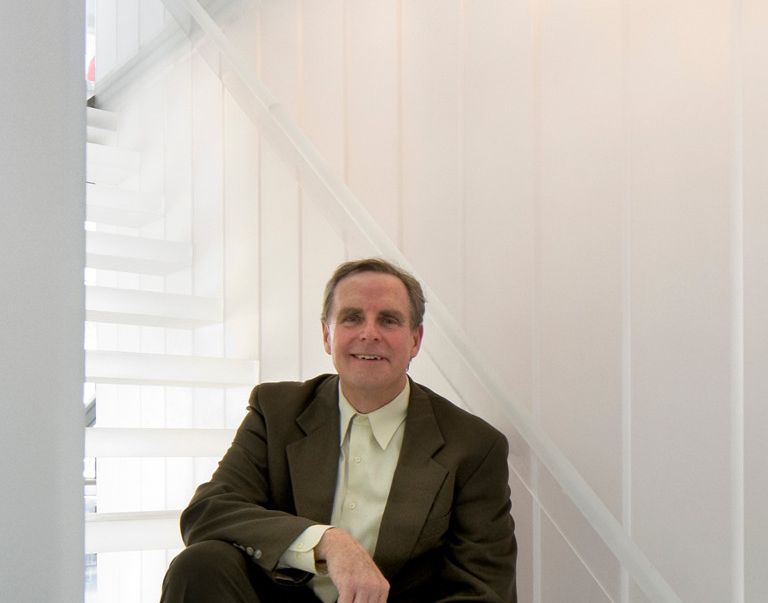 The partners of an internationally acclaimed architectural firm will speak from 7:30 to 9 p.m. Feb. 25 and 27 in Presidents Hall at Franklin Hall as part of the Patten Lecture Series.
Stephen Kieran and James Timberlake, partners of the firm KieranTimberlake, will discuss how beautiful design arises from the art and science of a deep, query-based research process in their lecture "Fullness: The Art of the Whole."
Their firm is noted for its exemplary design, sustainability, research to develop new materials and interactive computer modeling.
The William T. Patten Foundation brings to the Bloomington campus lecturers with national and international distinction in the sciences, humanities and arts.
Construction project prompts closures at bypass
Public access to East Discovery Parkway from the State Road Indiana 45/46 Bypass will be unavailable through April 17.
The work is part of a phase project that will reconstruct the existing entrance for the IU Health Regional Academic Health Center to align with East Discovery Parkway.
All nonconstruction traffic must access East Discovery Parkway via 10th Street for the duration of the project, which has three phases. All phases will be completed by July 1.
Famed folklore alumna to give lecture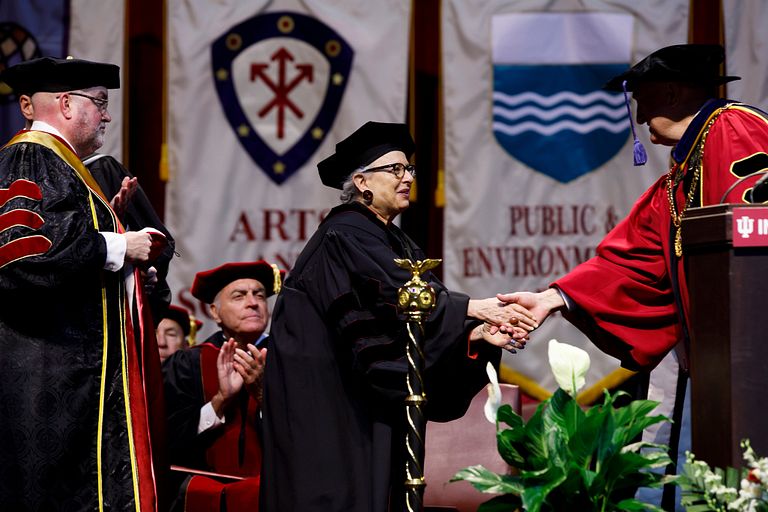 Indiana University alumna Barbara Kirshenblatt-Gimblett, the chief curator of the core exhibition and advisor to the director at Polin Museum of the History of Polish Jews in Warsaw, will give the 2020 Richard M. Dorson and Wells lecture at 6 p.m. Feb. 25 in Swain West 007.
A reception will follow at 800 E. Third St, on the second floor of the Classroom Office Building.
Kirshenblatt-Gimblett earned a Ph.D. in folklore from IU in 1972 and received an honorary Doctor of Humane Letters degree from IU in 2018. She also is a recipient of the 2020 Dan David Prize, for which three $1 million prizes are given annually for achievements having scientific, technological, cultural or social impact.
Info session focuses on arts and humanities funding opportunities
A one-hour engagement on funding opportunities for faculty in the arts and humanities is planned for 11 a.m. to noon Feb. 27 in Hazelbaker Hall at the Herman B Wells Library.
The workshop will cover specific grant programs, funding trends in the public and private sectors and advice for seeking funding, and it will conclude with a question-and-answer session.
The event is hosted by the Office of the Vice Provost for Research, Proposal Development Services and Foundation Relations.