Baris Kiyar was appointed associate vice president for procurement services, effective Feb. 3, Indiana University Vice President and Chief Financial Officer John Sejdinaj announced.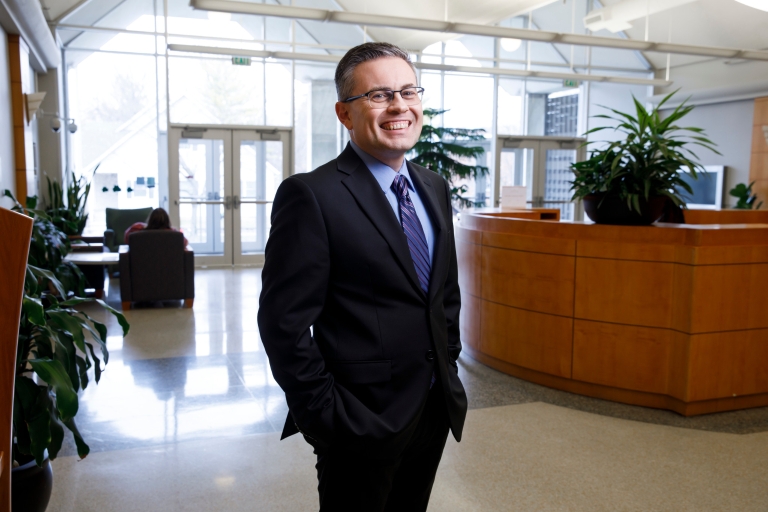 Kiyar will be a senior member of the CFO's leadership team, coordinating the purchasing activities across all seven Indiana University campuses and the School of Medicine. He will guide the development of the university's procurement strategy for all procurement, travel and purchase card activity. He will also be responsible for developing strategic sourcing initiatives, enhancing systems and setting standards to ensure best practices.
"Indiana University is extremely fortunate to welcome Baris, who will begin his service to the university with proven expertise in enhancing procurement processes and systems on a national and global stage," Sejdinaj said. "His knowledge and experience will help the university reduce costs to help funnel resources to its academic and student life missions."
Kiyar comes to IU from Cummins, where he has worked in various capacities for over 15 years and most recently served in Columbus, Indiana, as director of global sourcing.
"I am excited to join IU and the procurement team and am grateful to have the opportunity to serve the students of this institution," he said.
Kiyar, who is a certified Lean 6 Sigma Master Black Belt, earned his Bachelor of Science in mechanical engineering from Istanbul Technical University, a Master of Science in mechanical engineering from Virginia Polytechnic Institute and an MBA from the Indiana University Kelley School of Business.