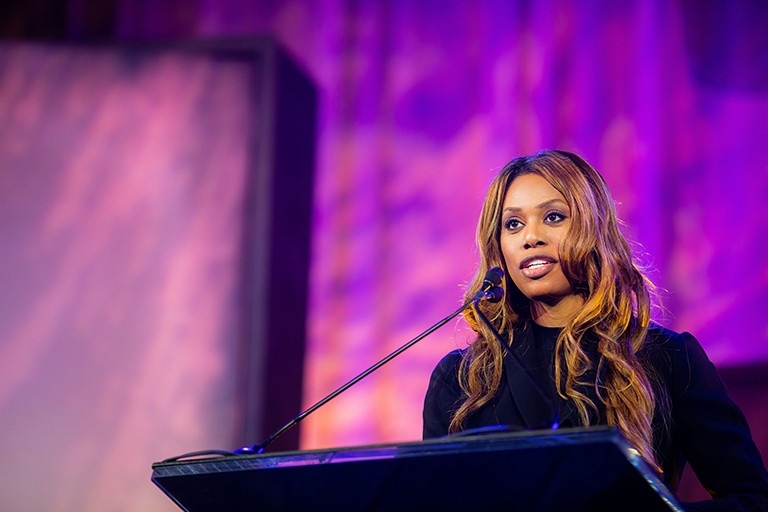 BLOOMINGTON, Ind. – Laverne Cox will appear at Indiana University Auditorium at 7 p.m. Saturday, March 28. Cox was previously scheduled to appear on Feb. 13 but had to reschedule due to an unforeseen conflict with another professional obligation.
Tickets with the Feb. 13 date for Cox's appearance will be honored on the new date. 
Ticketholders can contact the IU Auditorium box office with any questions at tickets@indiana.edu or 812-855-1103.
Cox's appearance is part of the Indiana Remixed festival presented by the IU Arts and Humanities Council and the Bicentennial Lecture Series presented by the IU Office of the Bicentennial.