It's hard to get eight hours of sleep a night. There's always one more paper to write, or one more chapter to read, that's got you burning the midnight oil. How are you supposed to balance all that work and get enough rest?
Easy – think like a cat. You're a Jaguar, right?
Your typical jungle-dwelling feline will grab some shuteye whenever and wherever possible to give them the energy to power through a long day of chasing prey and scratching up trees with their claws to mark their territory.
IUPUI Jaguars need catnaps, too. Here's a guide to spots on campus where you can get away for a little R&R.
North Hall classrooms
Open from 8 a.m. to 6 p.m., these classrooms are rarely occupied by an actual class, which gives your average Jag a great place to unwind during the day. Here, you'll find a projector and desktop PC that all students can log onto and have private movie screenings to get away from it all.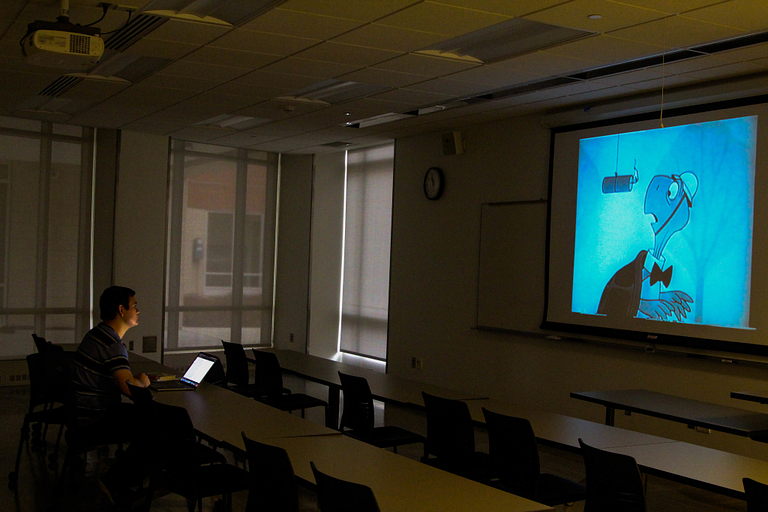 University Hall study spaces
On the second floor of University Hall, you'll find a string of mini conference rooms, including Room 2063. You can connect your laptop to the flat-screen TV for when you have those dreaded group projects you need to collaborate on or just need a quiet nook to read, meditate or catch up on some Z's.
University Tower 2nd-floor couches
What better place to grab a quick nap than in a building meant to house sleeping students? On the second floor of University Tower, which is open to all students, you'll find a sweet selection of armchairs and ottomans a resourceful Jag could rearrange to create a satisfactory sleeping space.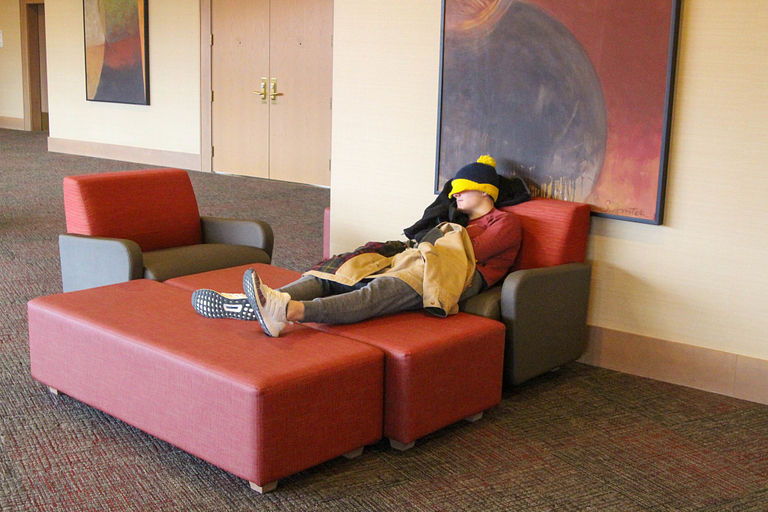 Hine Hall upstairs lobby
If you enter Hine Hall, climb a flight of stairs and locate the central lobby, you'll find an open space with enough furniture to seat an army. We're talkin' armchairs, couches, tables and ottomans. You'll find pretty much anything you could need in this room, so pull up a chair and work at a table or stretch out on a sofa and start counting those sheep.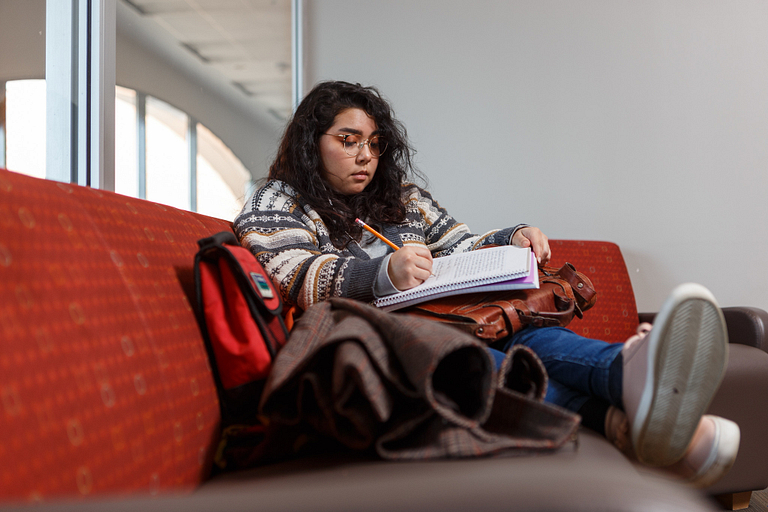 Obviously, your day as a Jaguar will entail much more than catching catnaps between classes, but it never hurts to know a spot where you can get one. After all, caffeine will only help you run through the jungle for so long.