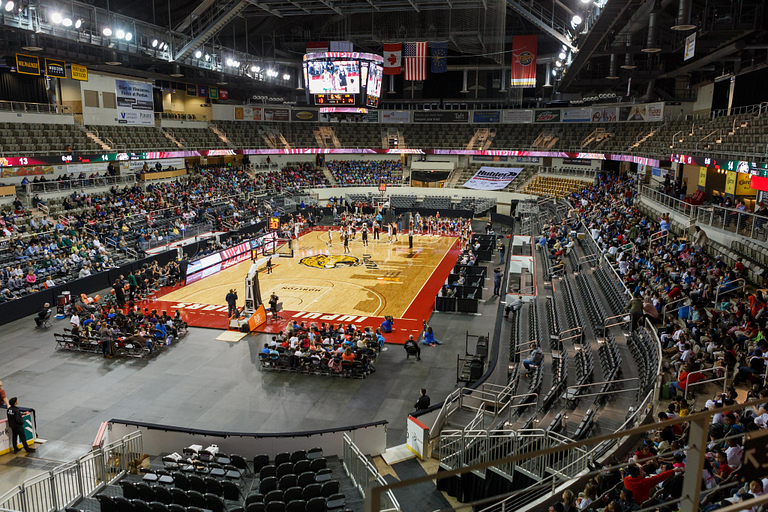 What are some of the first things that pop into your head when you think about Indiana? Farmland, the Indianapolis Motor Speedway and some oversized pork tenderloins, probably.
Oh, and of course, basketball.
And now you've got an opportunity to see some grade-A, Division I high-stakes basketball right in your city on March 9 and 10.
The 2020 Horizon League men's and women's basketball championships take place on those dates in the home of the IUPUI men's basketball team, the Indiana Farmers Coliseum at the State Fairgrounds. As nine other teams from surrounding states converge on our court, it's time to protect our pride from these malicious marauders.
The IUPUI women's team has already secured the top seed in its tournament and will face off against the lowest remaining seed March 9 at high noon.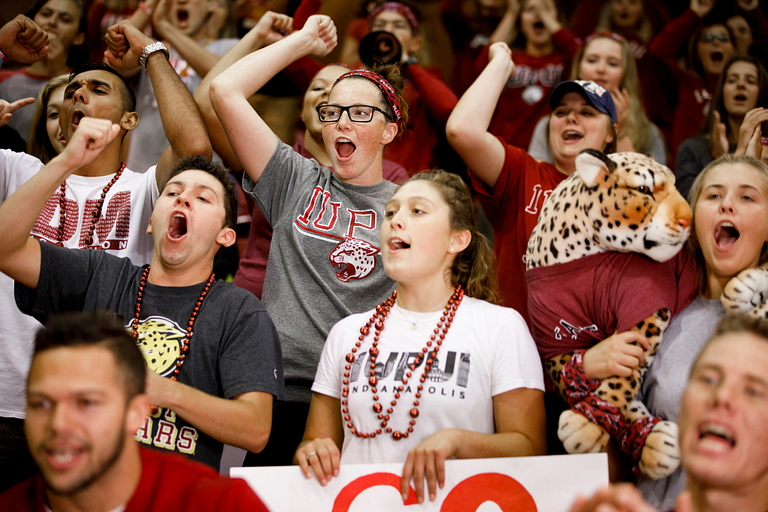 Aside from the obvious allure of an action-packed tournament, the Horizon League will offer a "Fan Zone" experience in Grand Hall across from the Coliseum. There you will find food and drink, a lounge for patrons 21 years of age and older, a VIP area, an interactive fan area, and a family fun zone packed with games and giveaways.
These benefits, along with the numerous flat-screen TVs throughout, make Grand Hall the place to be for the tournament. Tickets start at $10, but faculty, staff and students are privy to a $5 discount when purchasing online using the code HLFAN.
As a bonus, your ticket to the Horizon League tournament will grant you a $5 discount to a Big Ten tournament game during the week of March 8.
While parking at the State Fairgrounds will incur an additional $8 fee, the Horizon League is offering a free shuttle for fans from the Sheraton hotel downtown.
In the 41st season of Horizon League operation, this is bound to be the best basketball bracket yet.
While IUPUI is the only Indiana school in the Horizon League this year, be sure to tune in next year as Purdue University Fort Wayne jumps into the fray, surely starting the next great Indiana basketball rivalry.