Webinar to address online education
A webinar series that focuses on best practices in online education at Indiana University is planned for noon Friday.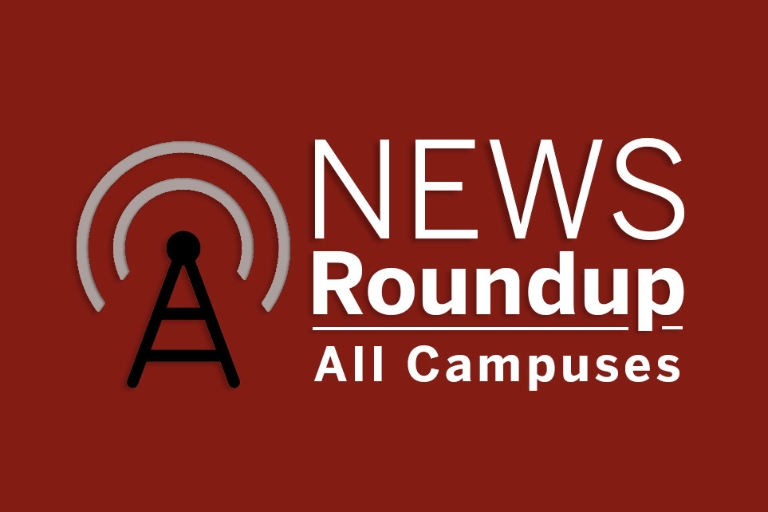 Christopher Lang, professor of mathematics and coordinator of the Upper-Level Mathematics Program at IU Southeast, presents "Creating Online Visuals That Are Accessible" as part of the Continuing the Conversation series.
Using visuals and notations to reach all students, especially those in mathematics courses, is important in an online environment. Lang will discuss how a simple template can convert HTML documents into slideshows for video lectures. He'll also talk about MathJax software, which displays high-quality mathematical notations in documents and slideshows.
Learn more and register at the Continuing the Conversation web page. Registrants will receive a confirmation email with instructions for accessing the webinar.
For questions or to propose a future webinar, contact Gina Londino-Smolar, senior lecturer in the IUPUI Department of Chemistry and Chemical Biology, at glondino@iupui.edu.
Practical advice for teaching online
Sarah Smith-Robbins, director of learning technologies at the Indiana University Kelley School of Business, offers five helpful tips for faculty and staff for the transition from in-person teaching to remote instruction.
For example, don't try to re-create your classroom, and learn from other instructors.
When to use VPN
With many Indiana University faculty and staff working remotely during the COVID-19 pandemic, TechSelect is offering guidance on when to use the virtual private network.
Using the VPN routes traffic through IU to access certain services. VPN cannot be used while on campus. Use it only when:
Trying to access a service that can't be accessed another way, such as a shared network drive.
Using an internet connection that you don't trust, especially to transmit confidential financial data, or data protected by federal laws, such as FERPA and HIPAA data.
Your IT pro has told you that you need to use VPN.
You don't need a VPN connection to:
Use learning tools, such as Canvas, Zoom or Kaltura.
Read your IU email over the web.
Work with your files in Box.
The document "Keep working during prolonged campus or building closures" gives guidance for not only using VPN but for working or taking classes from home.
Staff and faculty also can find information on how to keep teaching while working remotely.
Event cancellations, postponements
With Indiana University moving to remote teaching as a result of the COVID-19 crisis, campuses also have canceled or postponed in-person events planned for the remainder of the spring semester.
Anyone who had planned to attend an event should check its status with organizers or online resources for the event.
Here are some notable events that have been affected:
Spring commencement at all IU campuses, scheduled for May, has been postponed; no new date has been announced. This will not affect the awarding of degrees.
The IU Soul Revue performance, scheduled for March 12 at IU East, has been postponed until fall 2020.
The Banff Mountain Film Festival World Tour, planned for March 28 and 29 at the Buskirk-Chumley Theater in Bloomington, has been postponed; a later date is being explored, said James McHaley, director of marketing with the Division of Student Affairs at IU Bloomington.
The Indiana Academies Symposium, scheduled for April 3 and 4 at the Indianapolis Convention Center, has been postponed. The hope is to reschedule it during the next academic year.
The fourth and last event in a series to celebrate former IU political science professor Elinor Ostrom, the 10th anniversary of her Nobel Prize and the 30th anniversary of her book "Governing the Commons," is being rescheduled from April 3 at IU Bloomington to a later date in the fall.
The Sanders Speaker Series, featuring "Jeopardy" champion Ken Jennings on April 7 at IU Southeast, has been postponed to a later date.
The Distinguished Faculty Research Lecture, planned for May 4 at IU Cinema in Bloomington, has been postponed until the spring semester 2021.