As I find myself explaining the COVID-19 pandemic to my young daughters, who want life to return to normal, I channel what I went through emotionally on Sept. 11, 2001, as a young Indianapolis police officer. Although not a terrorist attack, this pandemic is changing how we see the world.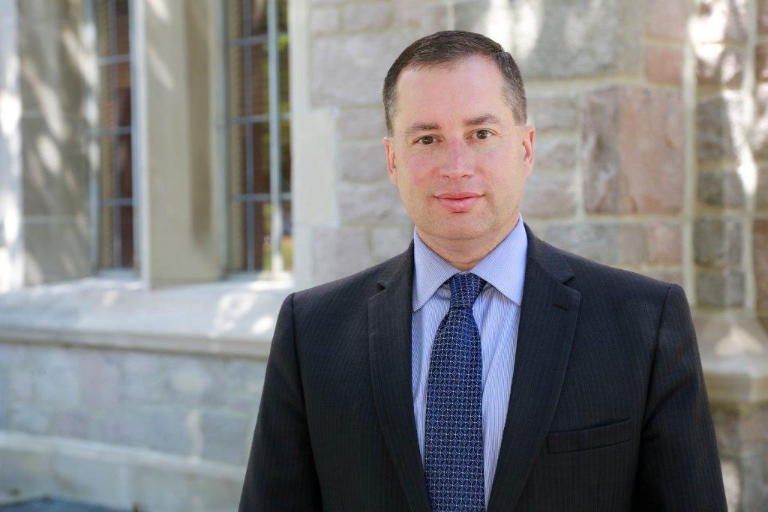 The enemy is not terrorism; it's a virus that has the potential to affect us all. The situation is serious on several levels, and we must recognize that as we adapt to new challenges and change the way we live and work.
Public Safety and Institutional Assurance and many others have come together on a universitywide effort to ensure Indiana University is as prepared as possible to respond to this pandemic. The safety and security of every person in the IU community – whether on campus, across the U.S. or abroad – is our highest priority.
Since January, PSIA has been actively monitoring and preparing, taking a proactive approach within an aggressive emergency management framework. When Environmental Health and Safety brought attention to the effects this disease was having, first on people in China, we immediately thought of our faculty and students in programs overseas. Environmental Health and Safety and IU Emergency Management began to act in concert with the Office of Overseas Study and other international offices within the Office of the Vice President for International Affairs. We believed the situation would get worse and the virus would hit the United States in weeks.
IU's initial response in late January included the formation of an incident management team that included units from across the university. That team then expanded to include our partners at IU Health hospitals, county health departments, additional IU units and representatives from each IU campus. We also created virtual connections with other Big Ten schools and established an incident management team with other Indiana institutions of higher education. We begin each weekday morning with a conference call that includes more than 80 participants from across IU in order to coordinate IU's planning and action.
IU also activated the Emergency Operations Center on March 2. The EOC brings representatives from across the university together in a central location, allowing us to be flexible in our response.
Recently, we adjusted our operation by moving the EOC from our public safety building to Franklin Hall. This change allows us to split the staff up, with half working virtually and the other half spread out inside President's Hall to practice social distancing. Our essential personnel work daily to respond to various needs throughout the IU system.
Our early and continued action allowed us to provide our Executive Policy Group, chaired by President Michael A. McRobbie, with the most up-to-date information on our global and domestic responses for students, staff and faculty.
I am thankful for everyone in PSIA who has stepped up to serve as they always do. I am equally thankful to be part of an institution that has become a national leader in how we have responded to this global crisis. Units across the university have come together to take action to protect the health and safety of our entire community.
So, what can we expect in the future? We can be sure that our team at PSIA and the university as a whole will continue to rise to the challenge. IU will continue to actively work with our partners across the state and country to ensure we are operating with the most up-to-date information and following the guidance of the CDC, our health partners, and state and federal government.
The actions we take now to protect ourselves and each other, actions both big and small, make an enormous difference.
You can find more information about how IU is responding to the COVID-19 pandemic at coronavirus.iu.edu. If you have questions or need guidance about your specific situation, please email AVPpsia@iu.edu.
Benjamin Hunter is IU's associate vice president for public safety and institutional assurance and superintendent of public safety.