BLOOMINGTON, Ind. – Eleven Indiana cities will develop plans in 2020 to address greenhouse gas emissions as part of the next phase of Indiana University's Resilience Cohort program.
Program participants in 2020 are Carmel, Elkhart, Evansville, Fishers, Fort Wayne, Gary, Goshen, Michigan City, Richmond, West Lafayette and Zionsville.
Building on the success of the 2019 Resilience Cohort, local governments will work with IU students and staff to identify actions, policies and programs to reduce emissions, an important step toward building community resilience against climate change.
The Resilience Cohort program matches Hoosier communities with the tools, training and expertise needed to measure and reduce local greenhouse gas emissions. The program was launched in summer 2019 through a partnership between Sustain IU and the Environmental Resilience Institute, part of the IU Prepared for Environmental Change Grand Challenge initiative.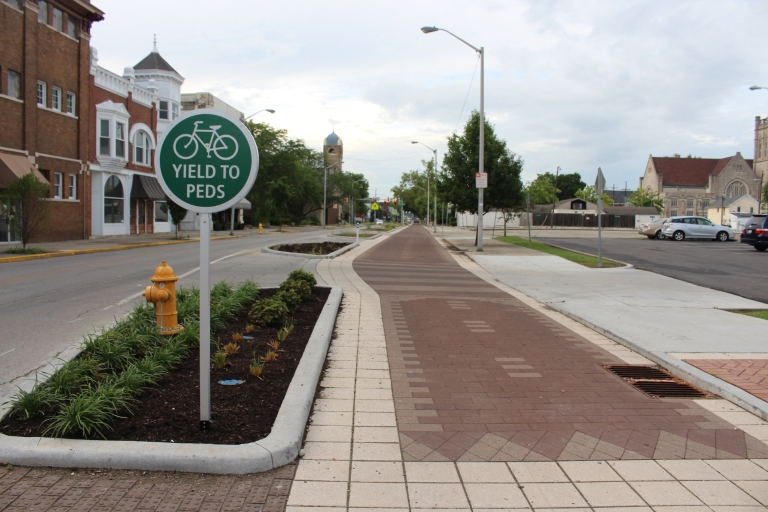 Last year, 14 local governments representing Indiana cities, towns and counties joined the Resilience Cohort program and completed greenhouse gas inventories for the first time. Before that, Indianapolis, Bloomington and South Bend were the only Indiana cities to have conducted greenhouse gas inventories of their own. Now local governments representing 35 percent of the state's population have completed inventories using recent data.
In 2020, cohort members will develop greenhouse gas reduction plans, also known as climate action plans, that outline specific activities the communities will undertake to achieve reduced emissions targets. The plans will then be presented to elected officials for review and approval by the end of the year.
"We are thrilled that so many cities in the state have decided to take the important step of developing a climate action plan," Environmental Resilience Institute Director Janet McCabe said. "Once adopted, these plans will provide a tailored roadmap for each community to address local sources of greenhouse gases that contribute to climate change.
"In addition to lowering a community's climate impact, implementing these plans will lead to immediate community benefits like green jobs, lower utility bills and improved air quality. Preparing a plan could even help communities with their bond ratings as ratings agencies start to take into account cities' vulnerabilities to climate impacts."
As part of the program, eight of the cities will receive IU student externs through Sustain IU's Indiana Sustainability Development Program. The summer externs will help local governments coordinate community input and prioritize reduction actions.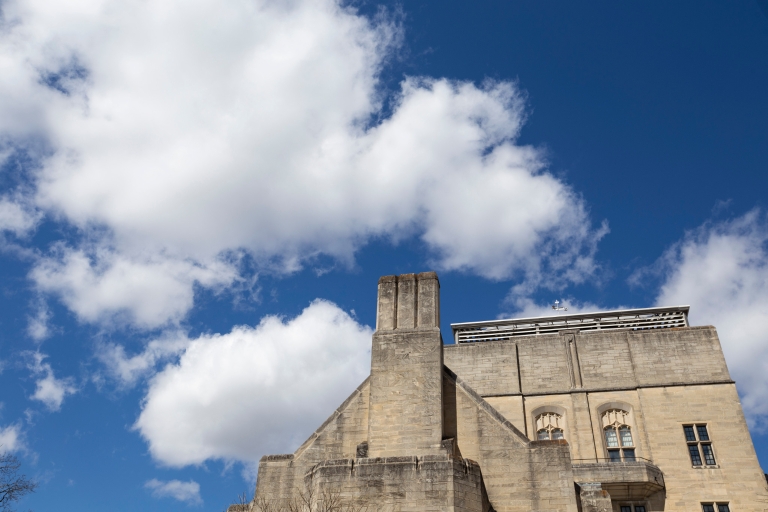 Cohort participants gain access to technical resources and training through ICLEI-Local Governments for Sustainability, a nonprofit organization that specializes in helping local governments with emissions management and climate action. The training will help each city set goals, forecast multiple greenhouse gas scenarios and engage community stakeholders before drafting a climate action plan.
"Partnering with IU and its students has helped ICLEI to accelerate our work with local governments across the state," ICLEI Executive Director Angie Fyfe said. "Many communities are committed to climate action but under-resourced, limiting their ability to move forward. The Resilience Cohorts are an excellent combination of technical and local know-how. This hands-on approach enables cities and towns to succeed in ways they otherwise could not."
Participation in the program has aided cities like Fort Wayne in their ongoing efforts to be a leader in climate response, said Doug Fasick, the city of Fort Wayne's senior program manager for energy engineering and sustainability services.
"Because of this program, the city of Fort Wayne completed a greenhouse gas inventory last summer," Fasick said. "Now we're beginning a process to work with the public to identify ways to reduce those emissions. Under Mayor Tom Henry's leadership, we're committed to doing more with renewable energy to help make a lasting difference for residents, neighborhoods and businesses in Fort Wayne."
Funding for the 2020 Resilience Cohort program is provided by the McKinney Family Foundation and the Duke Energy Foundation.
About the Prepared for Environmental Change initiative
The Indiana University Prepared for Environmental Change Grand Challenge initiative brings together a broad, bipartisan coalition of government, business, nonprofit and community leaders to help Indiana better prepare for the challenges that environmental changes bring to our economy, health and livelihood. Announced in May 2017, Prepared for Environmental Change is working to deliver tailored and actionable solutions to communities across the state of Indiana.
IU Research
Indiana University's world-class researchers have driven innovation and creative initiatives that matter for 200 years. From curing testicular cancer to collaborating with NASA to search for life on Mars, IU has earned its reputation as a world-class research institution. Supported by $680 million last year from our partners, IU researchers are building collaborations and uncovering new solutions that improve lives in Indiana and around the globe.