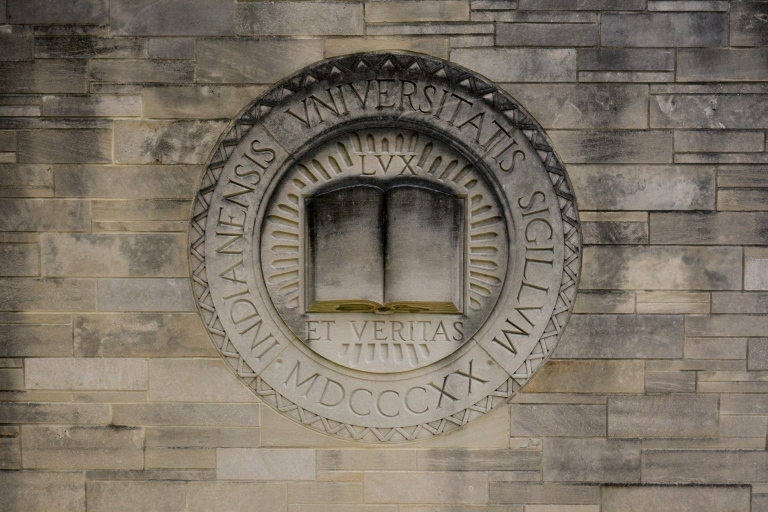 BLOOMINGTON, Ind. – In light of the continued community spread of the novel coronavirus (COVID-19) across the U.S. and around the world, Indiana University is extending remote teaching through the end of the spring 2020 semester. To help accommodate the adjustment, spring break has been extended an additional week, with remote instruction beginning Monday, March 30. IU Fort Wayne, given its location on the Purdue Fort Wayne-managed campus, will remain on its current schedule, returning to remote teaching March 23.
The decision was announced in a universitywide letter from IU President Michael A. McRobbie, along with additional guidance for protecting the health and safety of IU students, faculty and staff.
In addition to continuing remote teaching, Indiana University will require students to return to their permanent residences or live off campus for the remainder of the spring semester. Students are receiving specific instructions from their IU campus housing office regarding the March 20 closing of residence halls, including procedures for students with highly exceptional situations who do not have a permanent residence or cannot return to their permanent residence, including some international students. That instruction will present options for retrieving some items immediately if needed and eventual full move-out.
The president's letter also notes that, upon the recommendation of the IU Foundation, the men's and women's Little 500 bike races and all qualification events are canceled for this academic semester. The university further encourages all IU-affiliated events and gatherings be postponed, canceled or conducted virtually for the rest of the academic semester. A decision on commencement ceremonies will be made in the coming weeks.
Given the quickly evolving nature of the community spread of COVID-19 and related recommendations, students, families and others in the IU community are encouraged to check their IU email at least daily and stay informed via a dedicated website.