BLOOMINGTON, Ind. – For the fourth consecutive year, the Paul H. O'Neill School of Public and Environmental Affairs at Indiana University Bloomington is ranked No. 1 for its master's program in public affairs in the just-released U.S. News and World Report Best Graduate School rankings. The O'Neill School shares the top ranking with the Maxwell School of Citizenship and Public Affairs at Syracuse University.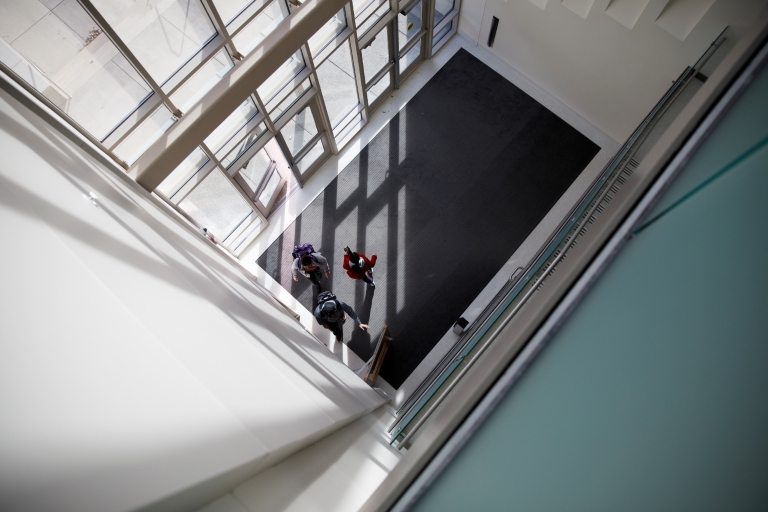 "The O'Neill School of Public and Environmental Affairs continues to be synonymous with excellence at IU and throughout the world," IU President Michael A. McRobbie said. "This consistent top ranking demonstrates how the school remains steadfastly committed to delivering a world-class education to the coming generation of leaders and decision-makers. It also speaks volumes about the work of O'Neill School faculty and staff to promote civic engagement that both contributes to improved governance and provides solutions to some of our society's most urgent challenges."
The Bloomington location also has three specialties ranked first: environmental policy and management, nonprofit management, and public finance and budgeting. Seven O'Neill specialties rank in the top 10 for their fields.
"The O'Neill School has undergone a significant transformation over the past year – a new name, a $30 million gift from Paul O'Neill, a new administration – but one thing remains the same: our commitment to developing the next generation of public administrators, environmental scientists, nonprofit managers and more, all while allowing our faculty to conduct the path-breaking research they've always been known for," O'Neill School Dean Sian Mooney said. "This ranking is a testament to our world-class faculty and staff, the continued generous support of our alums, and our fantastic students, who advance our mission around the world."
The O'Neill School at IUPUI also ranked third in nonprofit management.
A number of other IU programs are also represented in the newest U.S. News and World Report rankings, including programs in the Kelley School of Business, the School of Education, the School of Medicine, the School of Nursing, the Maurer School of Law and the McKinney School of Law.
The U.S. News rankings are based on statistical and reputational data about graduate programs at U.S. colleges and universities collected in fall 2018 and early 2019.
Rankings for IU graduate programs include:
This year's rankings also include IU in two top-10 health specialties and another in the top 15. The speech-language pathology program in the IU College of Arts and Sciences' Department of Speech, Language and Hearing Sciences ranks 10th, part of a six-way tie. Audiology in the department ranked tied for 14th. The clinical psychology program in the Department of Psychological and Brain Sciences, also in the College, ranked 10th, tied with seven other schools.
The complete rankings are available on U.S. News and World Report's website.