INDIANAPOLIS and BLOOMINGTON, Ind. – Campus Commute, the intercampus shuttle service offered by Go Express Travel and subsidized by Indiana University, has been discontinued. Effective immediately, it will no longer provide transportation between IU Bloomington and IUPUI.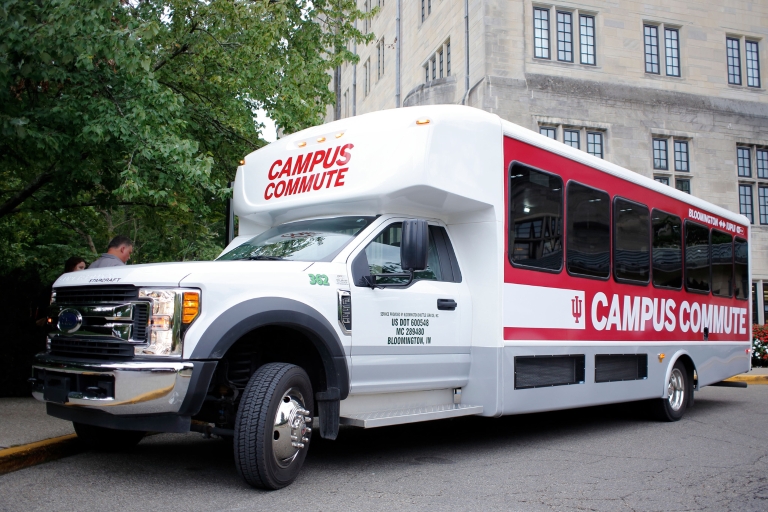 Launched in January 2015, Campus Commute was designed to support faculty, staff and students traveling between both campuses. While the program projected broad use by the campus community, ridership has been much lower than anticipated.
The original termination date was scheduled for May 29, 2020; that date was chosen before the international outbreak of COVID-19. The current status of the pandemic, Indiana Gov. Eric Holcomb's Executive Order 20-02 directing individuals to "stay at home" and the suspension of on-campus classes have since warranted the service being discontinued immediately.
Contact Transportation Demand Management at IU Bloomington, commute@indiana.edu, or IUPUI Parking and Transportation Services, shuttles@IUPUI.edu, for assistance or additional information about travel options.