New 'Hidden Hoosiers' added to IMU exhibition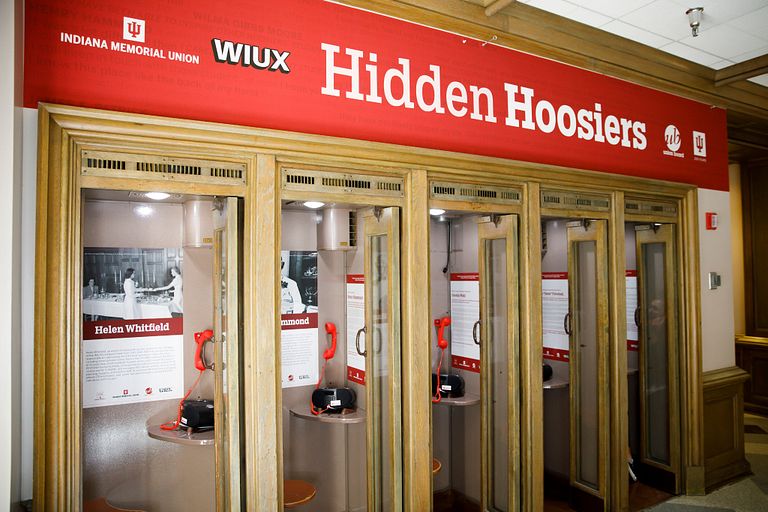 "Hidden Hoosiers," an interactive exhibition of individuals who helped build IU into a renowned academic institution but with little recognition, is featuring five new figures.
The exhibits are in the historic phone booths on the main floor of the Indiana Memorial Union.
This semester, the booths feature the stories of:
Alice M. Nelson: She rose through the ranks to become director of Halls and Residences for the Bloomington campus. She was known for her passion for ensuring students received a proper education, giving students kitchen jobs during the Great Depression and having great determination.

James E. Patrick: The former director and assistant director of the Indiana Memorial Union Board later became president of Valley National Bank in Arizona, served on the advisory board for the IU Business School and promoted civic and community service.

Claude Rich: The 1929 IU graduate worked for IU for 44 years, serving as alumni secretary, Indiana General Assembly liaison officer, director of university relations, director of the IU Sesquicentennial and acting director of the IMU.

Eugene Kerr: As superintendent of IU's buildings and grounds, he added squirrels to campus and oversaw construction of the IMU and IU's first football stadium.

Wilma Moore: The 1974 IU graduate held multiple roles at the university, including head of the IU Black Culture Center Library. She later served as a library outreach program director in Indianapolis, and spearheaded projects such as the Books to People program and opening a new library branch.
CDC advises those in high-risk groups to take extra precautions against COVID-19
As cases of the novel coronavirus known as COVID-19 continue to increase in the U.S., the Centers for Disease Control and Prevention is encouraging those over the age of 60 and those of any age who have a compromised immune system to be extremely cautious to avoid potential exposure to the virus.
Guidance includes:
Limiting contact with others.

Avoiding large public gatherings.

Staying home as much as possible.
Those who aren't in high-risk groups can help protect those who are by also limiting your potential exposure to COVID-19. Though a younger person may only experience mild symptoms, you could pass the virus on to someone who could face much more serious symptoms.
These high-risk groups in our university community can reach out directly to their supervisors, deans and departments to see what options can be considered to limit potential exposure in certain settings, like work or school.
Luddy professor earns Facebook Bug Bounty award
Luyi Xing, an assistant professor of computer science at the Luddy School of Informatics, Computing and Engineering, has been awarded $30,000 from Facebook as part of its Bug Bounty program, which helps the technology giant detect and fix vulnerabilities while spotting new security trends.
Xing and his colleagues discovered a new type of privacy-harvesting activity that affected as many as 9.5 million users and led to a change in the way Facebook monitors third-party apps.
Senator, former ambassador highlight conference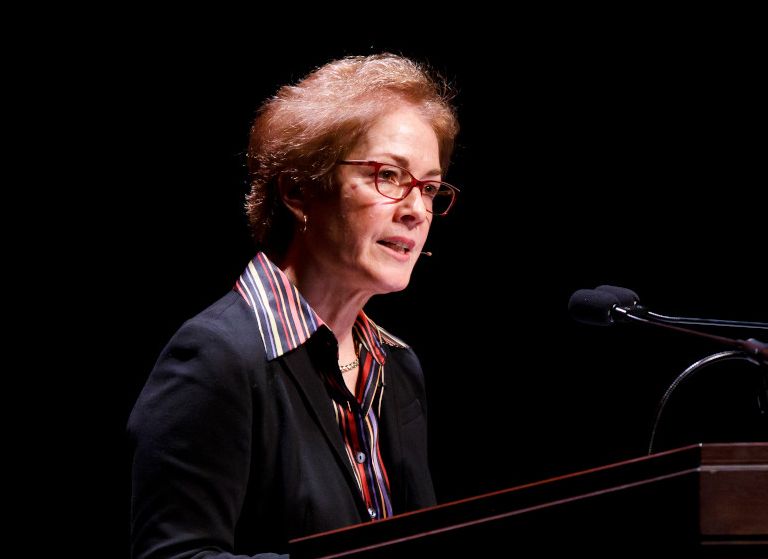 The fifth annual America's Role in the World Conference at the Hamilton Lugar School of Global and International Studies featured former Ambassador Marie L. Yovanovitch receiving the inaugural Richard G. Lugar Award, and U.S. Sen. Todd Young delivering the university's inaugural Richard G. Lugar Lecture.
The Richard G. Lugar Award, bestowed on behalf of the Hamilton Lugar School, is named in honor of the late Sen. Lugar and in honor of former Rep. Lee Hamilton. The lecture honors Lugar's legacy.
Create women in STEM entries on Wikipedia
IU Libraries is hosting a Women in STEM Wikipedia Edit-a-thon from 11 a.m. to 3 p.m. March 27 in the Sciences Library classroom, Room 002R in the Chemistry Building.
The event is intended to improve or create Wikipedia articles related to women in the science, technology, engineering and mathematics fields.
Light refreshments will be provided. Participants may use a library computer or bring a laptop. Archivists and librarians will be present to assist.
For more information, contact Amy Minix, visiting sciences librarian, at alminix@iu.edu; or the Sciences Library at libsci@indiana.edu or 812-855-9452.