Indiana University's helping hands are reaching out to an at-risk population in the Bloomington community during the COVID-19 pandemic.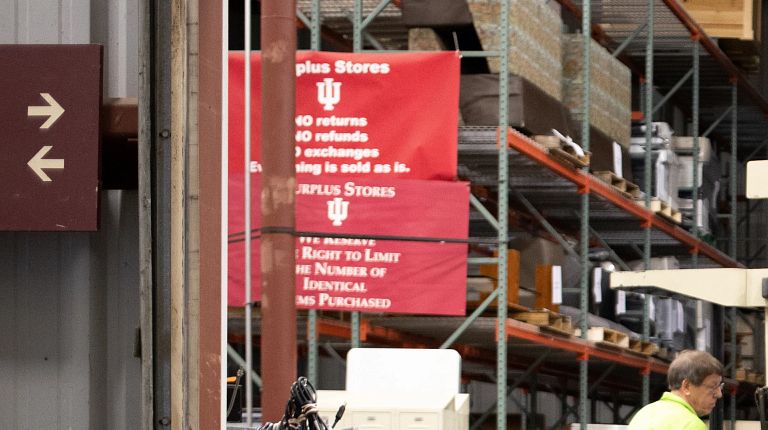 IU Surplus has donated the majority of furnishings for a self-isolation shelter that would give the homeless a place to go if they are suspected to have been exposed to the novel coronavirus.
The shelter, which is expected to open today is located at 310 W. Hillside Drive. It was created through a collaborative effort by several local agencies – Shalom Center, Wheeler Mission, Middle Way House and New Hope Family Shelter – and funded by a United Way of Monroe County grant.
Among the items that IU Surplus has donated:
160 solid oak drawers to serve as the bases for 40 beds (four per bed) and provide storage for personal items.
40 mattresses.
40 wooden chairs.
20 tables.
15 TVs and DVD players.
4 large trash cans.
2 locking metal cabinets.
Reading material and DVDs that came from Residential Programs and Services libraries.
IU Surplus manager Todd Reid said the department was happy to assist with the community effort.
"COVID-19 is an emergency situation, and the shelter is something that helps the entire community. This facility will give the homeless a place to go if they might become ill. It's an excellent cause," Reid said.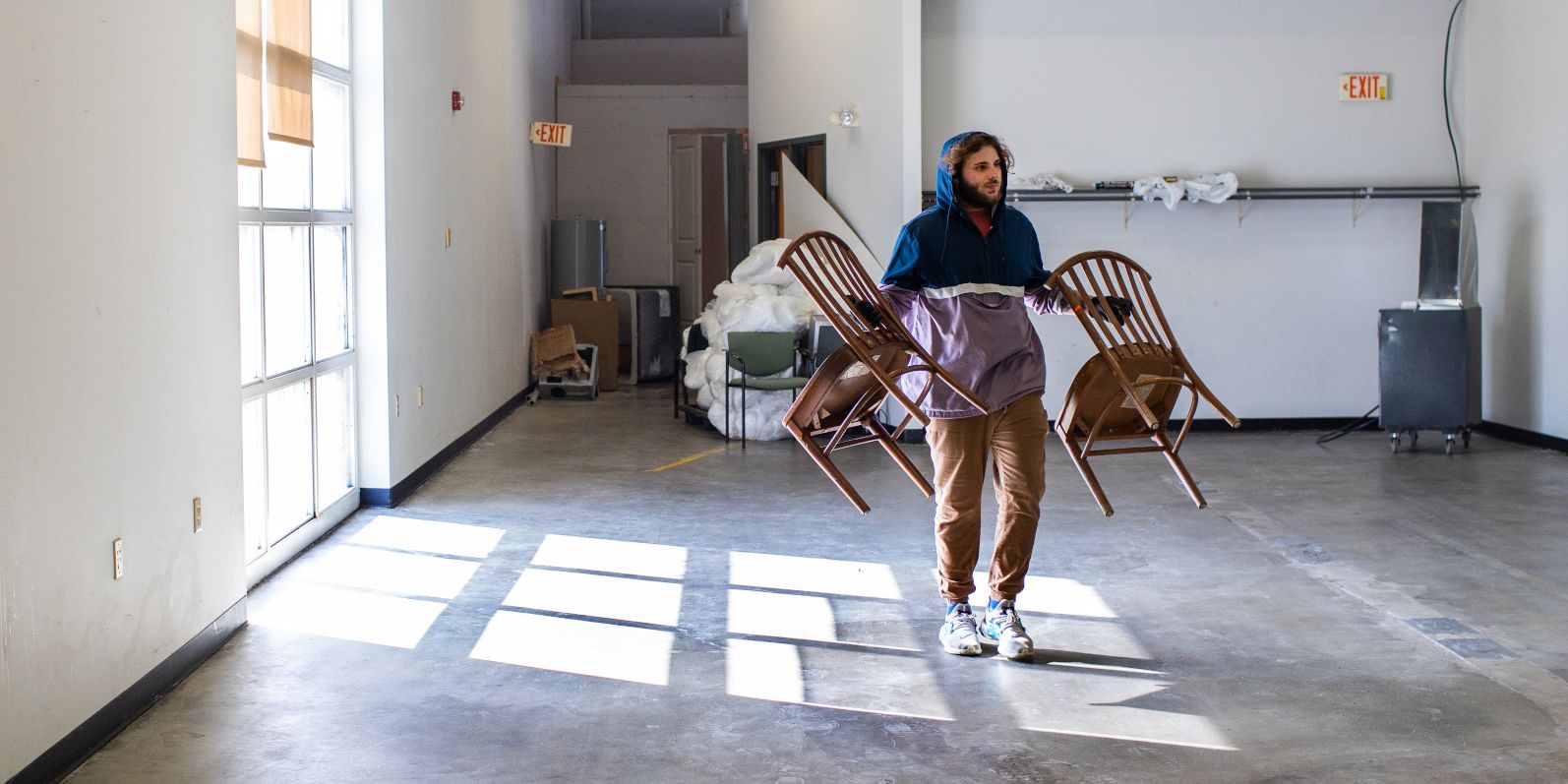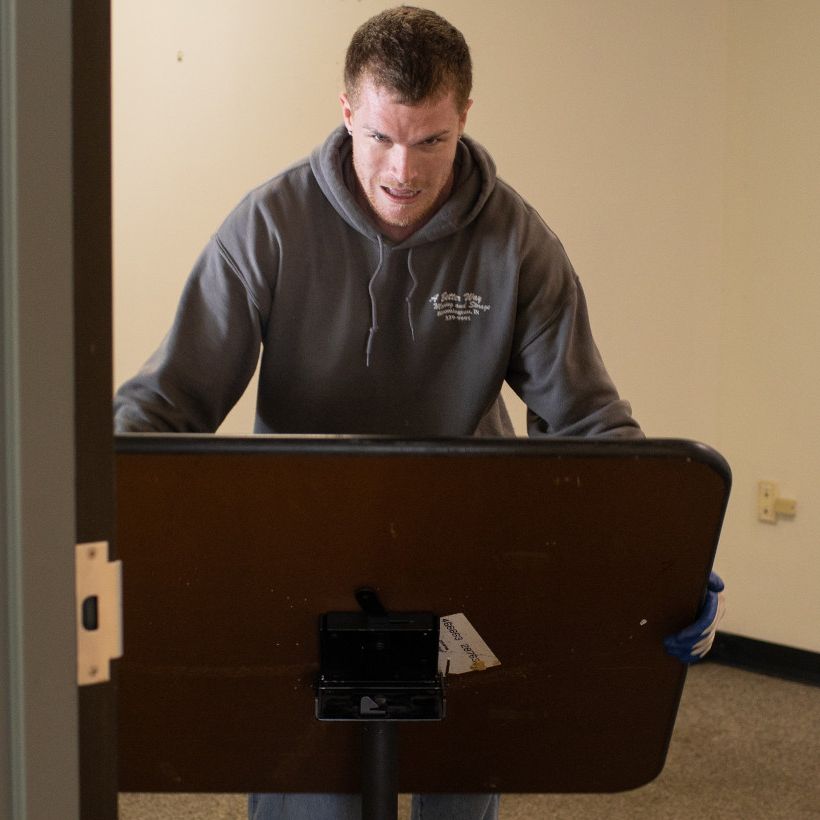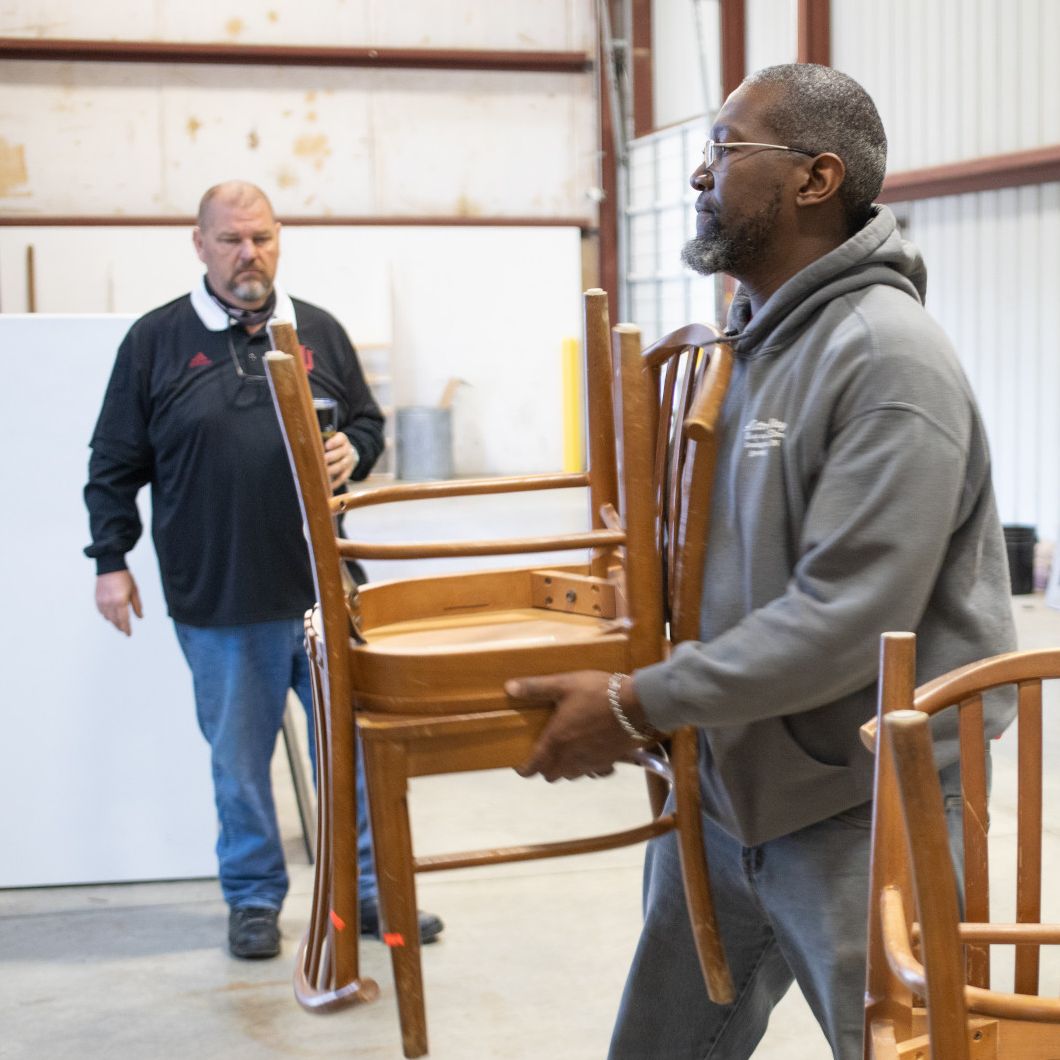 Photos by Chris Meyer, Indiana University
IU Surplus became involved in the effort after it was contacted by Von Welch, a Shalom Center board member who's also IU's executive director of cybersecurity innovation.
Seeking a way to furnish the 14,000-square-foot facility, which formerly served as a warehouse, Welch said he initially reached out to Residential Programs and Services, which put him in touch with IU Surplus.
Welch supplied Reid with a list of items he was seeking and came to the IU Surplus warehouse on March 18. Reid showed him what the department had, which was most of what was on the list.
"I was blown away by what IU Surplus had and what they were willing to give," Welch said.
Normally, the policy is for IU Surplus to sell its items at a competitive market value in order to be good stewards of taxpayer dollars. This time, though, an exception was made.
Tally Thrasher, executive director of purchasing services in the Office of Procurement Services, said a request was submitted for the items – valued at $6,300 – to be donated.
"Because of the COVID-19 circumstances, Indiana University wants to be helpful in every way it can," Thrasher said.
It's difficult enough for most people to be stuck in their house for social distancing safety, but to have no place to go is unimaginable, she added.
Baris Kiyar, associate vice president for procurement, gave final approval on March 24, Thrasher said.
"It's been really amazing how everyone in the community is contributing to the effort, and it's great to see IU being part of this and donating," Welch said.