"Jeopardy!" does an annual college tournament that narrows the field from about 18,000 applicants to 300 and then to 15. Indiana University senior Tyler Combs is one of those 15 this year.
"There's a lot of embarrassing footage of me doing the 'Hoo Hoo Hoosiers," he said. "Will they use it? For my personal sake, I hope not."
Combs, one of only four Big Ten students in the tournament, received $5,000 plus an all-travel-expenses-paid trip to Sony Pictures in Culver City, California, where "Jeopardy!" is filmed. He said he cannot confirm or deny whether he won the tournament.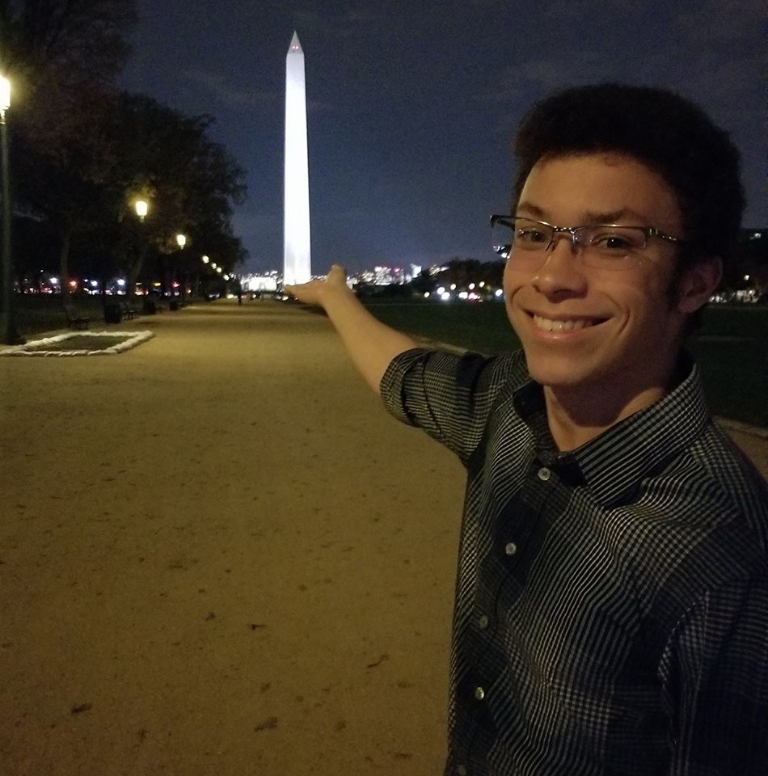 Combs attempted the "Jeopardy!" online college test during his freshman year at IU, but nothing came of it. This time, he was among 300 applicants selected for an in-person audition in St. Louis in November.
There, Combs said he took another 50-question test and underwent personality interviews.
"I put on my best TV face," Combs said.
A week into classes of this semester, Combs got the call that said, 'Hey, you're going on 'Jeopardy!'" Combs was flown out to California in early February, where he was greeted by 14 other students representing universities across the nation.
Combs said he became good friends with the other contestants since they spent so much time together in the green room – without cell phones – between taping. They are all in GroupMe and Snapchat groups to stay in touch.
"It's amazing how close you can get to people when you're trapped together nonstop in an intensely stressful situation for two days," Combs said.
Since there is no way of predicting what kinds of questions will be asked, Combs said he didn't focus on studying too much, with the exception of running through state capitals and all the leaders of the Soviet Union in order.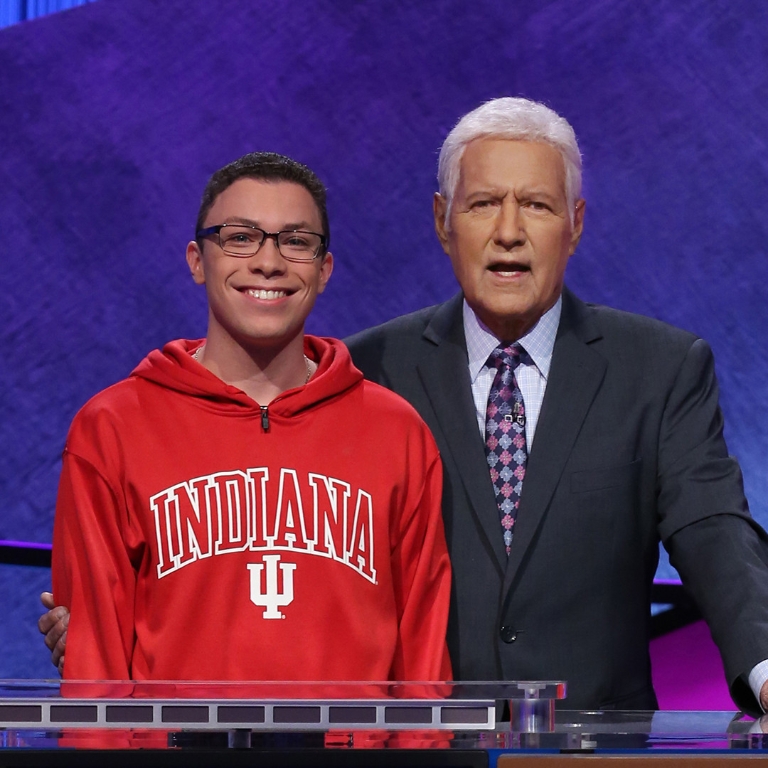 Leading up to his departure, Combs said he wasn't nervous. That changed once he arrived at Sony Pictures, a studio he describes as a Spanish fortress. However, he said he didn't shake like some of the other contestants.
He said the atmosphere was competitive but friendly.
"You'd expect it be this cutthroat attitude, but no one was like that at all," he said. "Everybody was eager to meet each other."
Combs said he has been a fan of "Jeopardy!" since middle school, when he used to watch it nightly with his parents. He grew up in Greenfield, Indiana, and went to Greenfield-Central High School.
He is now majoring in political science with a minor in Russian and East European studies. He said he wants to work in foreign policy or national security in Washington, D.C. He has taken eight trips to the nation's capital and says he knows that area way better than Indianapolis.
Since Combs is a first-generation college student, he said his parents were extra excited about his game-show debut.
"Ever since going to L.A. to tape, I've had one conversation with my parents since then that wasn't about 'Jeopardy!'" Combs said.
And those conversations will only continue until Combs' "Jeopardy!" fate is revealed. Watch Combs take the stage with host Alex Trebek on April 10 for the fight to win $100,000 and a chance compete in the Tournament of Champions, which runs April 6 to 17.