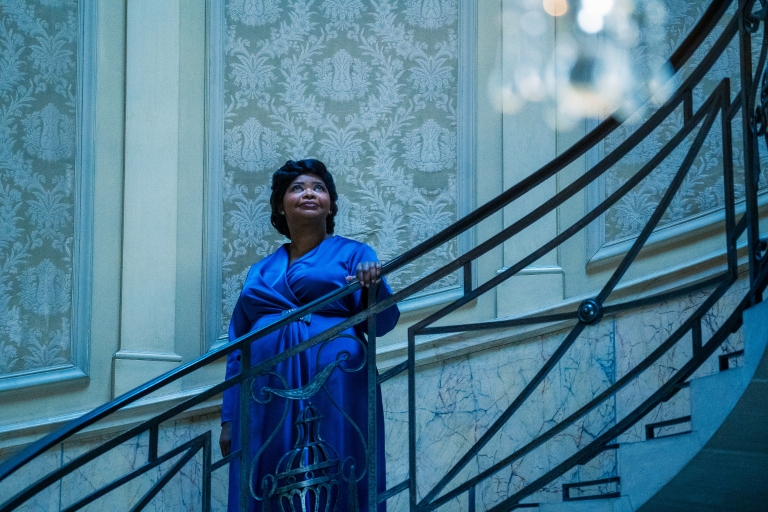 Many students have walked the IUPUI campus and dreamed of a successful career, great prosperity and making a difference. All Jaguars, though, are following in the footsteps of Madam C.J. Walker, the African American entrepreneurial icon and focus of Netflix's upcoming original series "Self Made: Inspired by the Life of Madam C.J. Walker," streaming March 20.
The Madam Walker Legacy Center, a U.S. National Historic Landmark, sits on what is now the eastern edge of IUPUI's campus at the corner of Indiana Avenue and West Street. The four-story building is where Walker built her highly successful hair-care enterprise and became America's first female self-made millionaire.
Built in 1927, the building served as the headquarters and manufacturing plant of Madam C.J. Walker Hair Care and Beauty Products. It was also a proud home of entertainment and business for the African American community, with a theater, a ballroom, offices, a coffee shop and a salon.
Through a partnership with Indiana University and IUPUI focusing on continuing Walker's rich legacy and tradition, the Madam Walker Legacy Center is nearing completion of a multimillion-dollar renovation. The partnership will allow IUPUI to use the building for certain programming and events.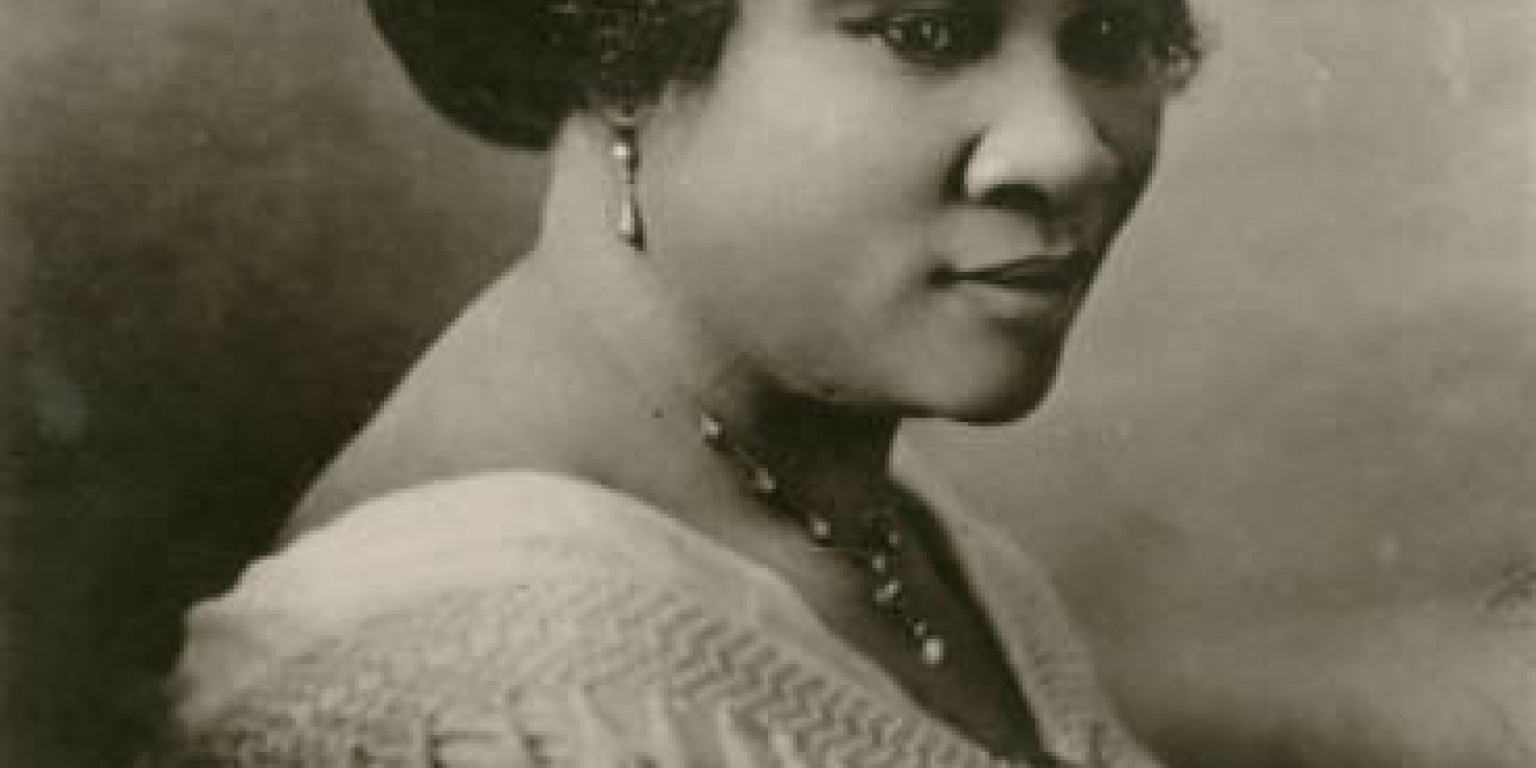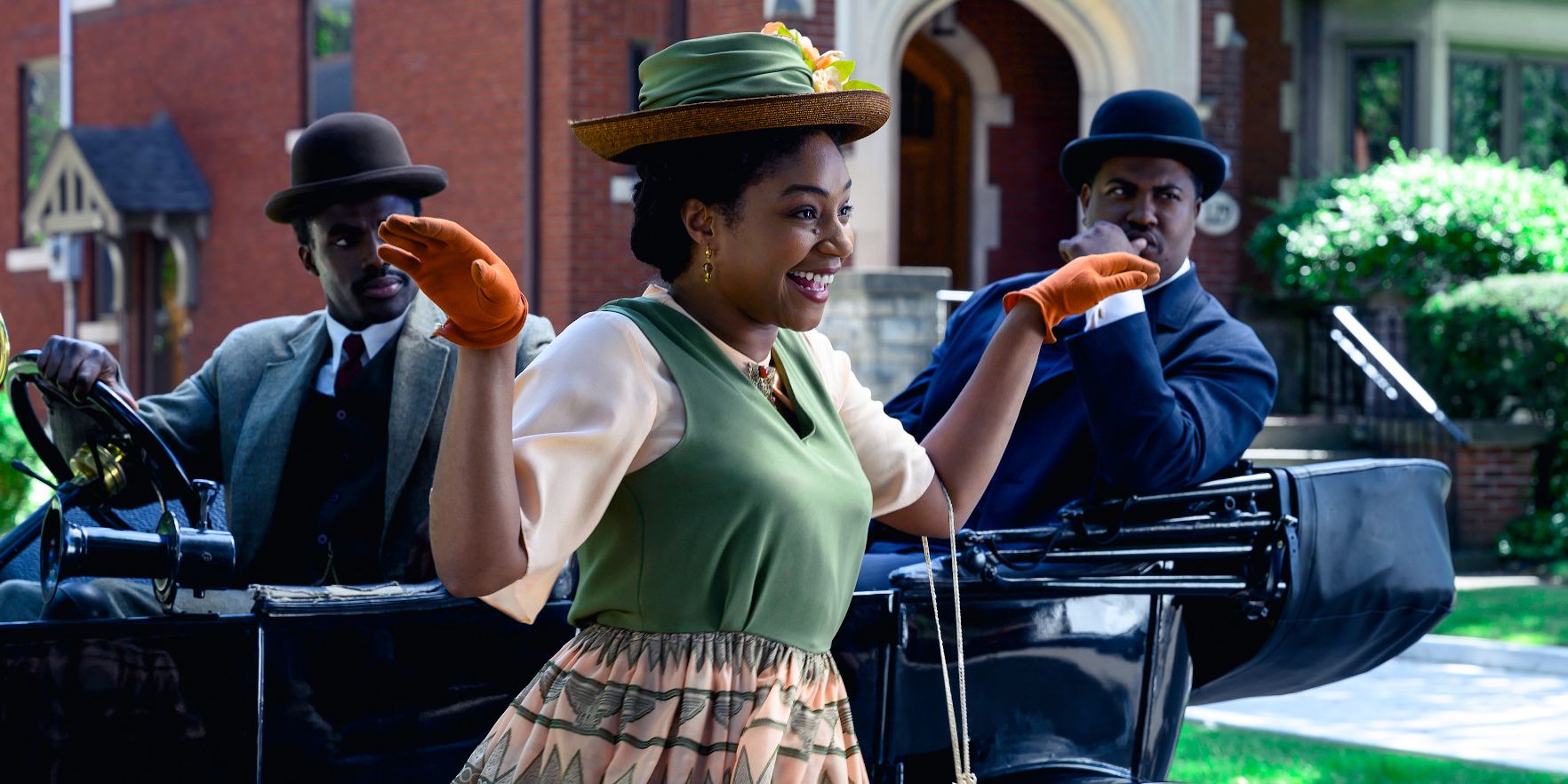 First photo by Madam C.J. Walker Collection, Indiana Historical Society. Other photos by Amanda Matlovich, Netflix
The four-part limited series was inspired by the book "On Her Own Ground," written by Walker's great-great-granddaughter, A'Lelia Bundles. Netflix describes the series like this: "Against all odds, Walker overcame post-slavery racial and gender biases, personal betrayals and business rivalries to build a ground-breaking brand that revolutionized black haircare, as she simultaneously fought for social change."
This is the first time the cultural icon's story has been brought to the screen.
The cast is impressive: Academy Award winner Octavia Spencer stars as Madam C.J. Walker; Blair Underwood as her husband, Charles Joseph Walker; Tiffany Haddish as her daughter, Lelia; Carmen Ejogo as Walker's business rival, Addie Monroe; Garrett Morris as Walker's father-in-law; Kevin Carroll as her longtime lawyer, Freeman B. Ransom; and Bill Bellamy as Ransom's cousin Sweetness.
The show was created by Nicole Jefferson Asher with co-showrunners Elle Johnson and Janine Sherman Barrois. Executive producers include LeBron James, Spencer, Barrois, Johnson, Maverick Carter, Jamal Henderson, Eric Oberland, Christine Holder, Mark Holder and Kasi Lemmons.