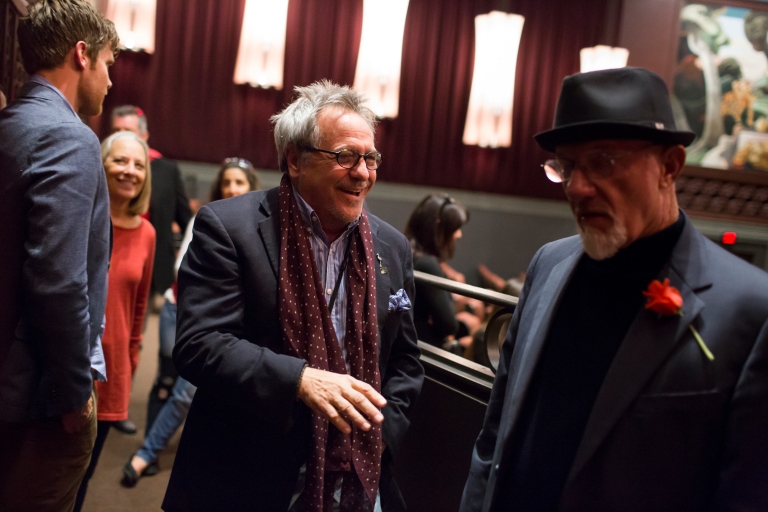 Those streaming service subscriptions are about to pay for themselves.
With staying home and social distancing in effect for the foreseeable future because of the novel coronavirus (COVID-19), there's plenty of time for binge watching.
In an attempt to reduce your cabin fever and ease your yearning for those trips to campus, we curated a collection of streamable content with IU ties.
While we all wish for a speedy resolution and hope for a quick return to normal, we hope you find comfort and inspiration in these examples of such talented and creative Hoosiers during this unprecedented time.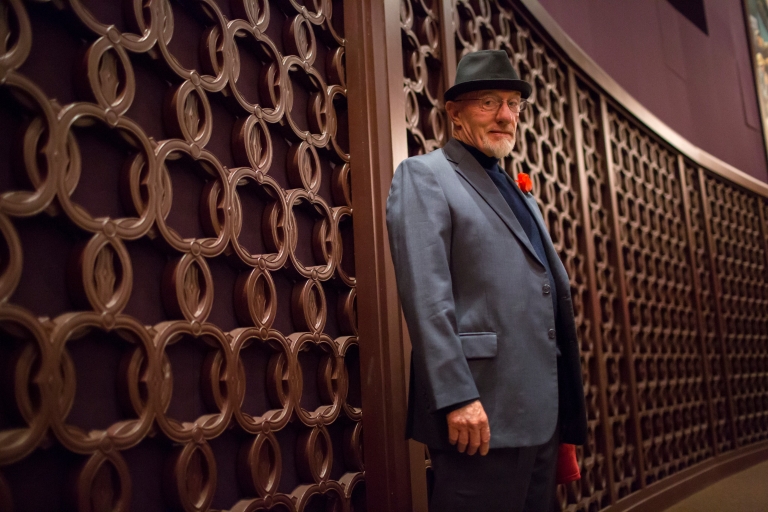 'Breaking Bad' and 'Better Call Saul'
Stream on Netflix
Between "Breaking Bad" and its prequel, "Better Call Saul," the two Vince Gilligan-led shows have combined for over 300 award nominations and won 129 total film awards.
A key component of both shows is private investigator and fixer Mike Ehrmantraut, played by Jonathan Banks. In the mid-1960s, Banks dropped out of IU after his girlfriend became pregnant and began his acting career. In 2019, he was awarded the IU Bicentennial Medal, which recognizes distinguished and distinctive service in support of IU.
The Banks family has many connections to Bloomington. His grandfather helped cut and lay the stones for Franklin Hall, and his mother and two of his daughters are IU graduates.
'Hoosiers'
Stream on Starz or rent on Apple TV
We should all be gearing up to cheer on the IU men's, IU women's and IUPUI women's basketball teams in the NCAA Tournament. But with all the brackets busted, get your hoops fix from what is widely regarded as one of the best – if not the best – sports movies of all time.
"Hoosiers" was written by Angelo Pizzo and directed by David Anspaugh, IU graduates and friends who met on campus. The 1986 film earned two Academy Award nominations and features Gene Hackman, Dennis Hopper and Barbara Hershey. It's a sentimental favorite for many throughout this basketball-crazed state.
'Orange Is the New Black'
Stream on Netflix
With seven critically acclaimed seasons about a group of women in prison, "Orange Is the New Black" is one of Netflix's first original – and most popular – shows.
Laverne Cox, who attended IU for two years, plays Sophia Burset and is the first trans woman of color to have a leading role on a mainstream scripted television show.
Cox was nominated for two Emmys for outstanding guest actress. Her March 28 appearance at the IU Auditorium as part of a Bicentennial lecture series was postponed.
Ryan Murphy shows
Stream "Nip/Tuck" on Hulu, "Glee" on Netflix, and "American Horror Story" on Hulu or Amazon Prime Video
Take your pick from this list, as screenwriter, director, producer and IU graduate Ryan Murphy has been involved in creating a variety of programming.
There's "Nip/Tuck," the drama about two doctors who own a plastic surgery center, which ran on FX for six seasons. There's "Glee," the musical comedy about a high school show choir, which ran on Fox for 121 episodes. And there's "American Horror Story," an anthological horror show in its ninth season on FX.
Murphy, a graduate of what's now The Media School, has won six Emmys throughout his versatile career.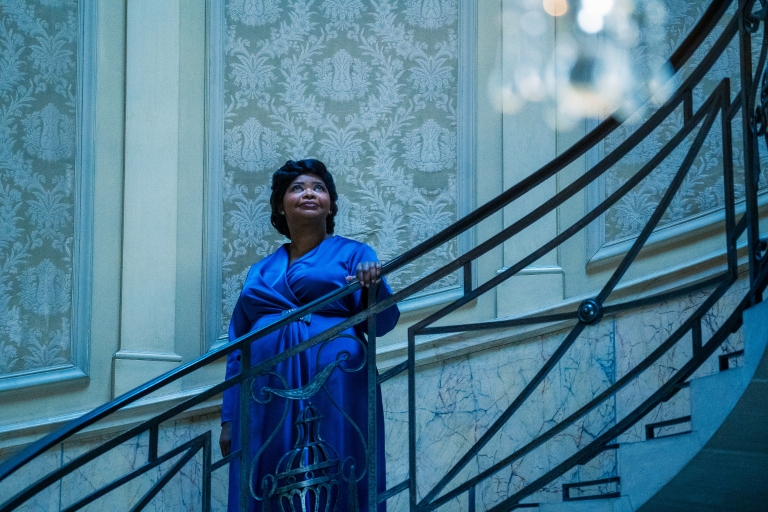 'Self Made: Inspired by the Life of Madam C.J. Walker'
Stream on Netflix
One of Netflix's newest original series is about Madam C.J. Walker, the African American entrepreneurial icon who was the United States' first female self-made millionaire.
Walker created a hair-care enterprise on what now is the eastern edge of the IUPUI campus. The four-story building, now the Madam Walker Legacy Center, is a National Historic Landmark and has undergone a multimillion-dollar renovation.
The limited series was inspired by the book "On Her Own Ground: The Life and Times of Madam C.J. Walker," written by Walker's great-great-granddaughter A'Lelia Bundles. Following Bundles' keynote address to the IUPUI Class of 2018, she accepted the IUPUI Chancellor's Medallion from Chancellor Nasser H. Paydar on behalf of Madam Walker.
Academy Award winner Octavia Spencer plays Walker. The four-episode series also stars Blair Underwood, Tiffany Haddish, Carmen Ejogo and Garrett Morris.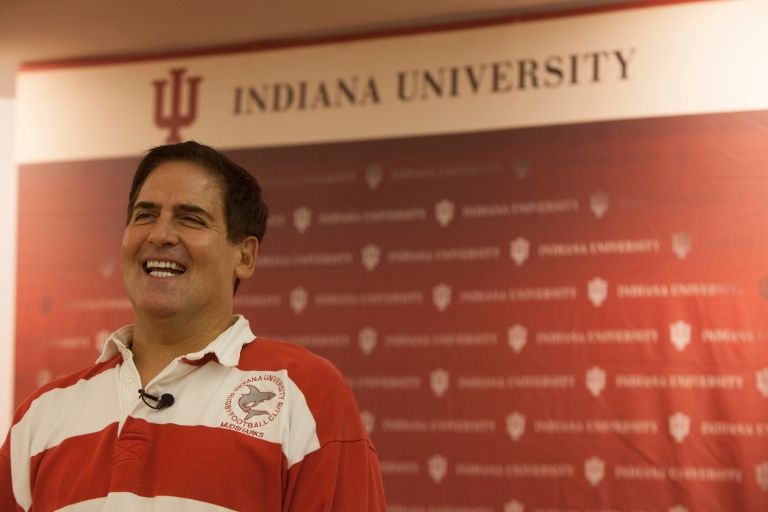 'Shark Tank'
Stream on Hulu
Brainstorm your next big business idea with inspiration from "Shark Tank," the ABC show that features notable IU alum and businessman Mark Cuban.
Cuban is one of the show's "sharks," who hear pitches from eager entrepreneurs hoping to get investment money. The owner of the NBA's Dallas Mavericks donated $5 million in 2015 to create the Mark Cuban Center for Sports Media and Technology, housed in Assembly Hall.