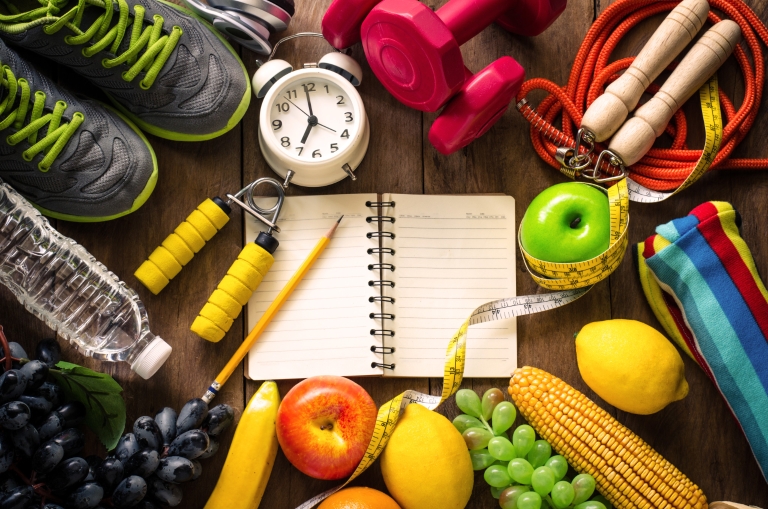 The past couple weeks have been an adjustment for everyone.
As we all navigate this COVID-19 pandemic by social distancing and staying home, personal health is of the utmost importance. The food we eat, our fitness activities and our at-home habits all influence our health and wellness.
Considering that most of us are experiencing a shift in our daily routines, reviewing our behaviors and decisions can help make this adjustment smoother and, hopefully, healthier.
Healthy IU has put together a helpful list of wellness resources related to the COVID-19 pandemic. Registered dietitian Steven Lalevich has some tips for strengthening your personal well-being through this unprecedented time.
Lalevich is also scheduling free, personalized nutritional counseling sessions for faculty and staff through Zoom conferencing. This is an amenity for full-time IU employees and spouses who are on an IU medical plan.
Opportunity for change
While recognizing the seriousness of the pandemic, Lalevich encourages people to look for the positives in the situation.
"There are obviously negative aspects to what's going on, but there's an opportunity to build new habits and find a new way of doing things," he said.
Before this new normal, most people had a set schedule and routine where they had to be at this place, at this time, and do this thing. With the only commute now being from the bed to the at-home desk, there's an opportunity to develop a new routine and more time to schedule physical activity.
"Instead of having to commute home, maybe that time at the end of the workday is designated to do an exercise or take a walk," Lalevich said.
Cut down on grocery trips
When shopping, go frozen, not fresh. Lalevich recommends purchasing frozen produce and meat over fresh options.
"Fresh fruits, vegetables and meat go bad fairly quickly," he said. "Frozen, canned or dried options are going to be just as nutritious and offer that shelf stability."
Also, depending on the store, what is sold in the produce section is sometimes picked before it's fully ripe because it has to survive around a month to get to the store. Frozen produce, on the other hand, is harvested at peak ripeness and frozen immediately.
"Frozen fruits and vegetables maintain all the flavor and nutrients," Lalevich said. "Whether in a pandemic or just in everyday life, it's good to have some of those pantry staples on hand."
Other healthy options with a longer shelf life include eggs, beans, grains and canned fish.
If a customer does not want to go inside the store to shop, most grocery stores are offering no-contact pickup and delivery options.
Smart meal planning
It's hard enough figuring out what to eat on a normal day. One thing to keep in mind: A good source of protein should be a key component for every meal.
Maybe you are one of those people who would normally rush out the door, skipping breakfast, but now you have time to eat. Protein options like eggs, yogurt and nuts are all good components to have in the first meal of the day. Complement the meal with carbohydrates like fruits and whole grains with peanut or almond butter. A bowl of oatmeal with nuts and fruit is another healthy option for breakfast.
For other meals, Lalevich recommends batch cooking, which means preparing larger portions of different foods at the same time that can be later mixed and matched to create versatile meals. It's easier to control portions, and the food can be easily stored and brought out as the ready-to-eat components are wanted.
Combination meals like stir-fry are nice options to consider as well, as they generally have a balance of protein, vegetables and starches.
"Those kinds of meals tend to lend themselves well to keeping and having leftovers, too," Lalevich said.
Unnecessary snacking can be a problem as we navigate being inside our homes most of the time. Lalevich recommends practicing mindful eating: Check in with your internal hunger scale and rate it from 1 to 10 – don't eat just out of boredom.
Strengthen your immune system
There is not necessarily a quick fix to improving one's immune system, but there are nutritional strategies that can be impactful over time. Not knowing the longevity of the virus presents as good a reason as any to take immunity-building steps now.
Limiting inflammatory foods helps the body's immune system be more adaptive to fighting pathogens and viruses, Lalevich said. Inflammatory foods include items with high amounts of sugar, high-fructose corn syrup, vegetable oil and refined carbohydrates – think candy, soda, packaged sweets and white bread. Anti-inflammatory foods include fish, broccoli, avocados and green tea.
Three essential nutrients – vitamin C, vitamin D and zinc – can help improve your immune system. Most people associate vitamin C with only citrus fruits, but most fruits and vegetables are actually good sources. Vitamin D is best acquired through exposure to sunlight, so as the weather turns warm, make sure to spend time outside. The richest source of zinc is oysters, but meat and dairy foods are other good sources.
Open the door
It's being recommended that we stay home, but that doesn't prevent you from working or studying on your patio or going for a walk or run around your neighborhood.
"We don't have to only be inside our houses during this period," Lalevich said. "We can go outside, as long as we aren't in crowds and keep a proper distance from others. You can get some sunlight and movement."
There is a loss of our normal daily movement when confined to the house. Even the walk to class or to a desk has been eliminated, so finding ways to not be sedentary is important. Walk the stairs in your home, go outside when possible and try to move around. Most people don't have access to a gym, so trying bodyweight exercises like pushups, situps and squats can offer a lot of benefits.