INDIANAPOLIS – Income inequality in the U.S. has grown for several decades, while health and education inequity have persisted as well. Marion County is far from immune to such disparities among its citizens, and finding solutions will be crucial to the area's growth and prosperity.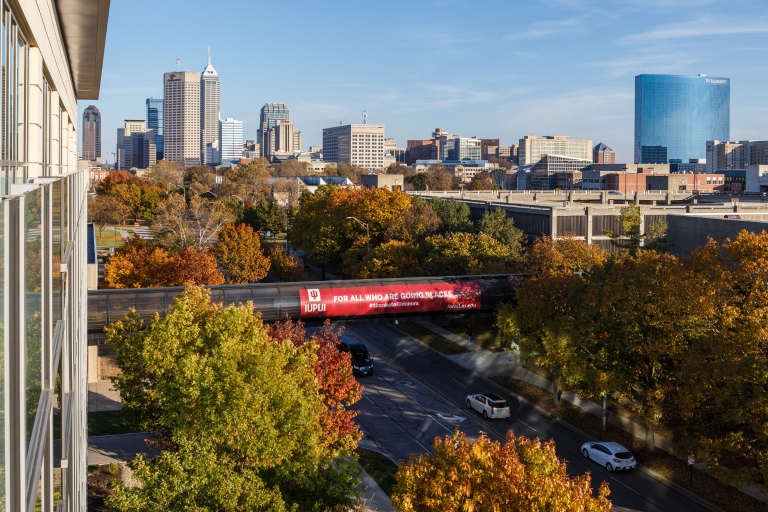 The 2020 Joseph T. Taylor Symposium, titled "Inequality in Income, Education and Health Care: Extent, Causes and Consequences," will explore these issues across a morning of presentations and workshops from 8:30 a.m. to noon March 11 in the IUPUI Campus Center, 420 University Blvd.
Conference-only attendance at the morning sessions is free and open to the public, but registration is required.
The plenary session, at 9 a.m., will feature Donald Kenkel, chief economist for the White House Council of Economic Advisors, in an address that will review evidence about the impact of federal regulatory reform on the real incomes of lower- and middle-income households.
Indianapolis Public Schools superintendent Aleesia Johnson will deliver a luncheon keynote address. Also featured will be the annual presentation of the Joseph T. Taylor Excellence in Diversity Awards by IUPUI Chancellor Nasser H. Paydar. The luncheon is sold out.
Community participants include:
Elizabeth Bowman, epidemiology manager, department of epidemiology, Marion County Public Health Department.
Jennifer Conner, division projects manager, Marion County Public Health Department.
Srikant Devaraj, research economist and research assistant professor; Ball State University.
Ellie Hansotte, environmental health specialist, Marion County Public Health Department.
Antoniette M. Holt, director for the Office of Minority Health for the Indiana State Department of Health.
Paola Santana, strategy officer for state policy, Lumina Foundation.
Tom Sugar, vice president of partnerships, EAB; co-founder and former president of Complete College America.
IUPUI faculty in the program include:
Peter Rangazas, professor of economics, School of Liberal Arts at IUPUI.
Robert Rebein, interim dean, School of Liberal Arts at IUPUI.
The annual event honors the late Joseph T. Taylor, the first dean of the School of Liberal Arts at IUPUI, for his many contributions to the university and to the greater Indianapolis community. It highlights topics of interest to urban communities, particularly communities of color.
Symposium sessions, taking place in the theater on the lower level of the Campus Center, are free and open to the public, but advance registration is required. Email libarsvp@iupui.edu to register.