Indiana University has had to make unprecedented, difficult decisions in response to the unpredictable and rapidly changing coronavirus pandemic. This crisis has also prompted difficult decisions for IU students and caused financial distress for many. Whether they've lost part-time jobs, are facing food insecurity, have to cover unexpected medical bills, or need help with housing or technology, some IU students need assistance.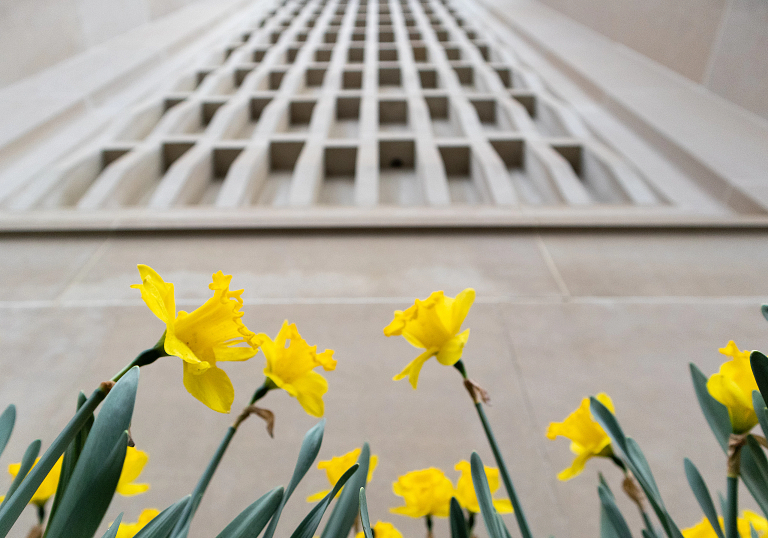 Last week, the IU Foundation launched new emergency support options for students on all IU campuses. The options provide aid to students facing unforeseen financial distress, including hardships caused by the COVID-19 pandemic. These options include a universitywide fund for students with the greatest need on any campus, as well as emergency funds for students from each individual campus.
University Student Services and Systems, which is responsible for universitywide financial aid, is developing procedures for distributing the funds. Students can contact the student affairs or financial aid office on their campus to apply for assistance from these funds.
This initiative is one of IU's many efforts to support not only its students but the entire community. In addition to supporting an array of research relevant to the virus and its many repercussions, IU has established "lot hot spots" that provide 24-hour, high-speed Wi-Fi to IU students, faculty and staff as well as the general public. Robust resources to help students continue learning remotely and faculty to continue teaching remotely are also available.
"All of us who have served at IU over the years have personally witnessed the power of philanthropy to help our students in times of unanticipated need," said Dan Smith, IU Foundation president. "Never before has the need been so widespread. In some cases, lives are literally at stake.
"I am pleased to say that our alumni and friends, many of whom are also facing their own uncertainties, are generously stepping up to help. In many cases, this emergency support provides basic necessities such as food and shelter that will allow students to complete their IU education. And I am confident that when the time comes to help others in need, these students will remember what was given to them, and they too will do the same. It is this virtuous circle of caring and gratitude that makes IU the special place that it is."
For those who are able to help, any level of support makes a difference and is greatly appreciated. Processes are in place to ensure that funds flow rapidly to students in urgent need.