As the coronavirus pandemic spreads, health care workers and other front-line emergency workers have an ever-increasing need for special protective gear to keep them as safe as possible as they treat others with the virus.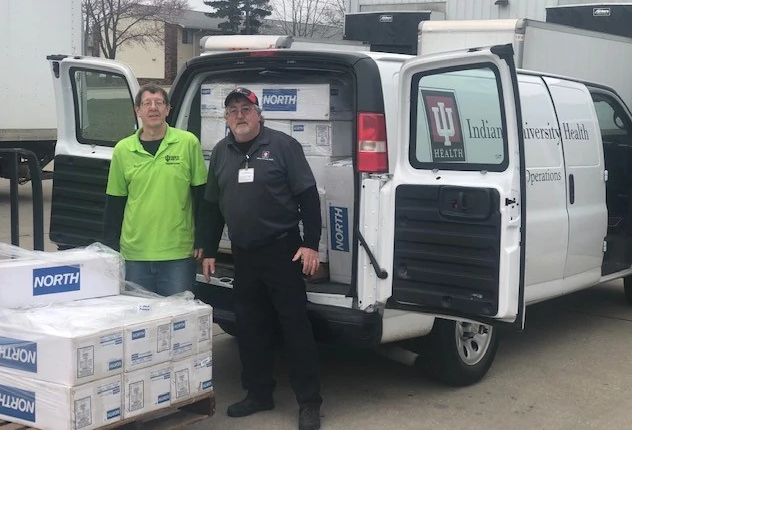 Indiana University has answered the call for help in myriad ways, including donating special respirator-style masks stockpiled during the H1N1 outbreak.
IU has donated tens of thousands of the N95 masks, which fit closely to the face and filter out particles that would otherwise be inhaled by the wearer, according to Benjamin Hunter, IU's associate vice president for public safety and institutional assurance and superintendent for public safety.
In the past few weeks, Hunter said, IU has organized the delivery of:
20,000 N95s to IU Health for the Bloomington and Indianapolis hospitals.
10,000 to the state of Indiana's strategic stockpile.
4,200 to the city of Bloomington for first responders.
3,000 to the city of Indianapolis for first responders.
600 to the Monroe County Sheriff's Office for first responders.
630 to the Porter County Sheriff's Office for first responders.
840 to the city of Gary for first responders.
210 to the Indiana State Police for first responders.
"We had a large supply of N95 masks from preparing for H1N1 that were stockpiled in an IU warehouse, but we've been able to order additional supplies," Hunter said. "Several working groups assisted us and, after hearing that some of our health care providers were concerned about supply-chain shortages, donations were collected from various sources on the Bloomington and IUPUI campuses – including the Health Center, the Schools of Public Health and Environmental Health and Safety, as well as personal donations from staff and faculty."
In addition, Hunter said, IU has supplied personal protective equipment – including N95 masks – to internal groups, including IU's health centers and IU Police Department.
Beth Rupp, the medical director at the IU Health Center on the Bloomington campus, said making the donations was an easy decision.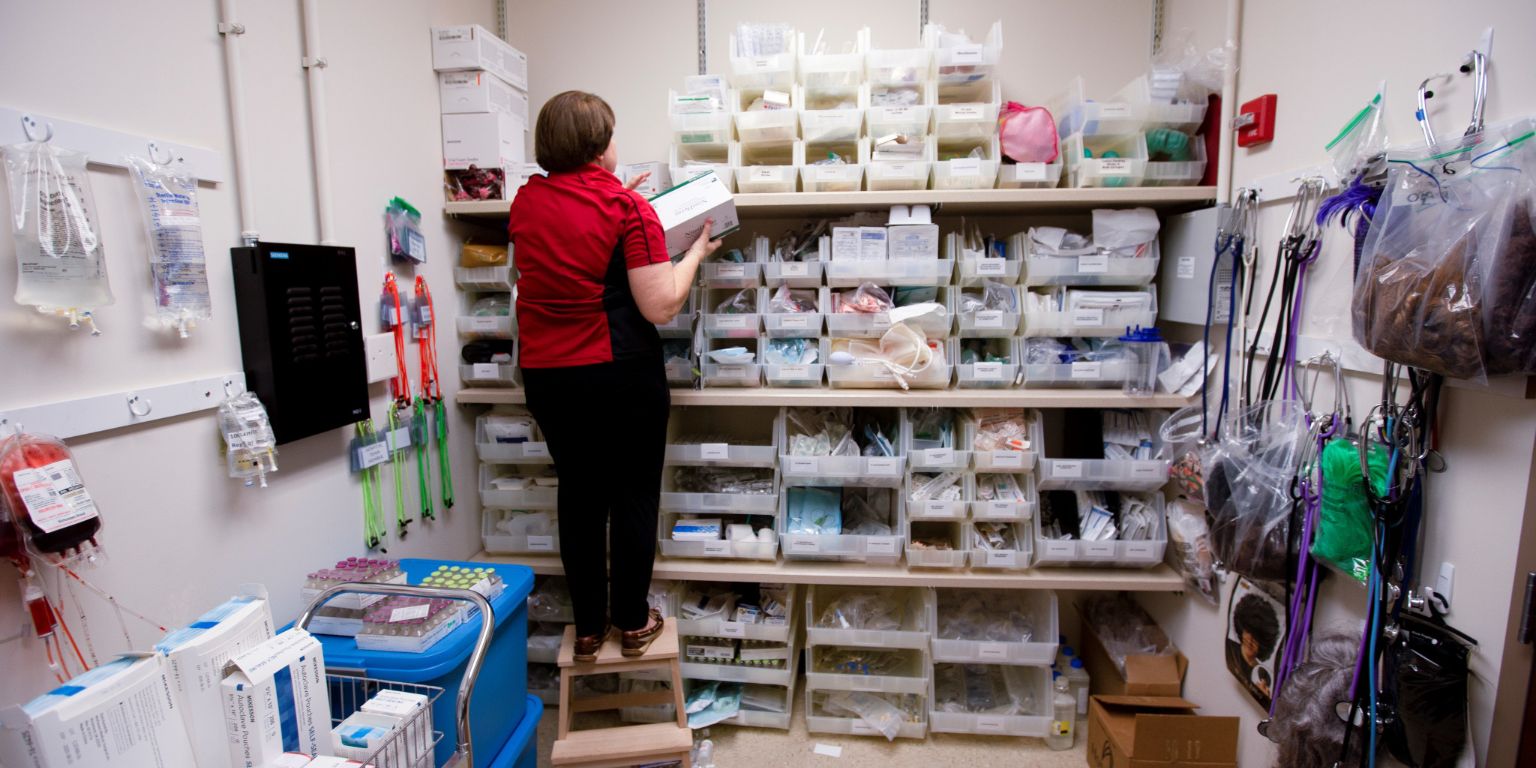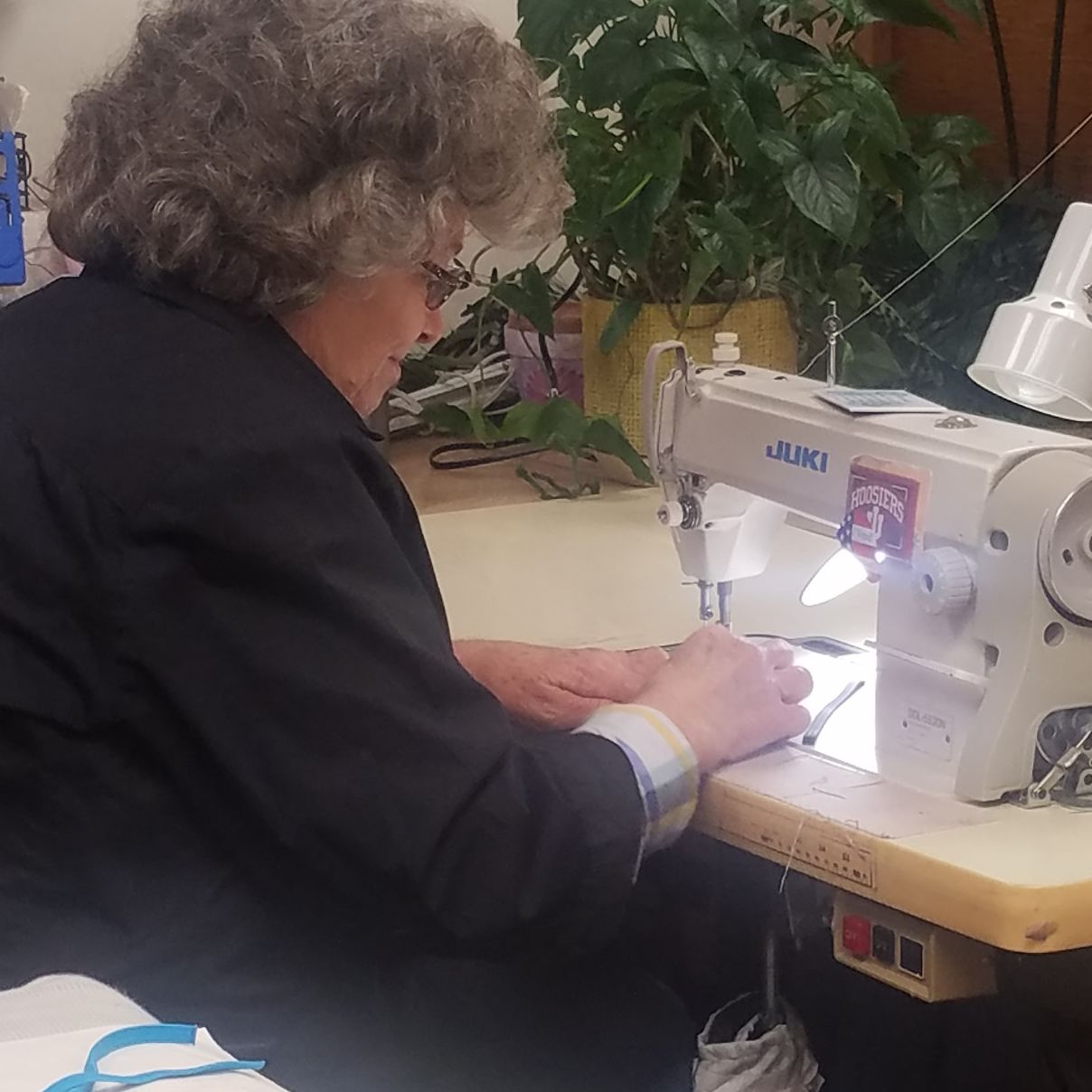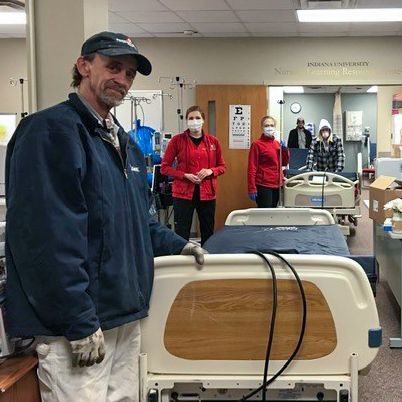 Photos by Austin Mariasy, IU Kokomo and Maggie Talmage, IU Bloomington; and courtesy of IU School of Nursing
"Even though we've been storing these masks for a long time to be prepared for another pandemic, we couldn't bear the thought of us having masks sitting here in case we need them when other front-line workers might have to see potential COVID patients without appropriate respiratory protection," she said. "It seemed like a no-brainer to donate what we could to help protect our colleagues in the health care industry."
On the IU Bloomington campus, staff with IU's Sage Collection, overseen by the Eskenazi School of Art, Architecture + Design, are sewing cotton masks to help with the COVID-19 response.
Curator Kelly Gallett Richardson said their efforts are part of a larger movement by the Bloomington Quilter's Guild to make the masks. The guild's site said the masks are being donated to a variety of local outlets, including the hospital, Shalom Center and Stonebelt.
The Sewing Room for Residential Programs and Services, or RPS, has also been making cloth masks to support on-campus needs. Maggie Talmage, assistant director for the facilities department with RPS, said the four-member team has been using its flannel and cotton muslin inventory to make a two-layer mask. When the team ran out of elastic, they started using ponytail holders.
Alan Simmerman, project manager with IU Dining Services, said his team distributed those masks to RPS staff who are delivering to and serving students and staff at IU Catering and IU Dining.
The departments of chemistry, biology, and earth and atmospheric sciences in the College of Arts and Sciences on the IU Bloomington campus also donated items, including about 200 goggles, 600 masks and 30 packs of gloves.
"It's hard for me to imagine what it must be like for health care providers right now, given the personal protective equipment shortages and the alarming increase in cases of COVID-19," said Caroline Chick Jarrold, chair of the Department of Chemistry. "We all just want to do everything we can to support and help."
IU Kokomo's Nursing Foundations Lab and the Nursing Simulation lab donated personal protective equipment – including gloves, gowns, mask, foot protectors and head covers – to Ascension St. Vincent Hospital and Community Howard Regional Health.
"We didn't feel it would be right for us to keep it when our brothers and sisters are on the front line of dealing with an illness like this," said Lesley Connolly, lecturer in nursing and clinical liaison at IU Kokomo. "We decided we had to give it to them."
Mary Lynn Davis-Ajami, associate dean and associate professor with the IU School of Nursing on the Bloomington campus, said the school's Nursing Learning Resource Center and Inter-Professional Simulation Center loaned their equipment to IU Health Bloomington Hospital
Donations from the Nursing Learning Resource Center included 11 IV pumps, 10 IV poles, 13 IV channels, seven hospital beds, 11 bedside tables, one feeding pump, 10 boxes of face masks, 16 canisters of sanitizing wipes, 100 isolation gowns and 18 boxes of exam gloves. The Simulation Center donated all of its personal protective equipment, including four cases of isolation gowns, three cases of exam gloves, eight boxes of sterile gloves and two boxes of masks, along with two patient beds, two patient tray tables, and two Alaris Pumps and poles with eight channels.
"It's the right thing to do," Davis-Ajami said.