Appointed staff employees at Indiana University will have short-term access to LinkedIn Learning, which offers on-demand tutorials to help employees enhance their skills and advance their career.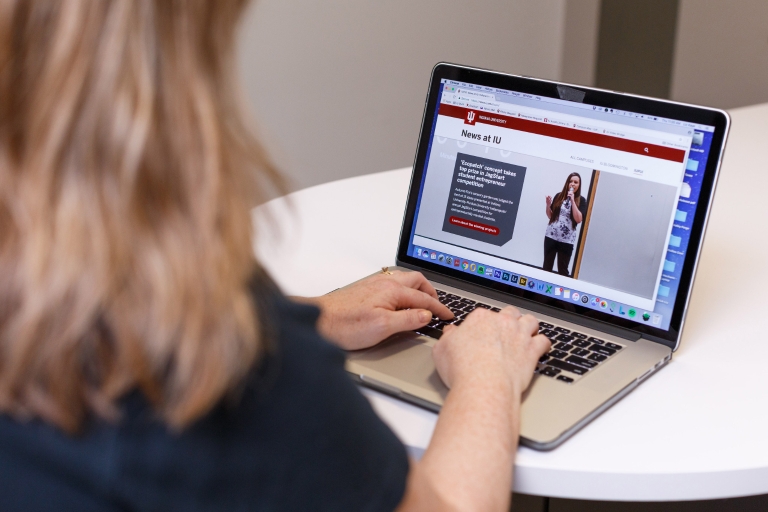 LinkedIn Learning features video tutorials on leading software as well as on workplace skills such as project management, conflict resolution, continuous improvement and more. Founded in 1995 as Lynda.com, the site was acquired by LinkedIn in 2015.
"Indiana University is dedicated to its employees and works to offer opportunities for our employees to professionally develop and grow," said Amy Batule, training manager with Talent and Organization Development with IU Human Resources. "As many of our employees are currently working remotely, away from their typical work environment, LinkedIn Learning's robust and flexible learning platform felt like a great way to meet those development needs today."
With LinkedIn Learning, employees will receive:
Unlimited access: Choose from more than 15,000 video tutorials covering business, creative and technology topics as well as customized IU-specific content.
Personalized learning: Explore the most in-demand skills based on interests, experience and professional goals.
Expert instructors: Learn from a variety of industry leaders and experts, including IU faculty, all in one place.
Convenient learning: Access courses on your schedule, from any desktop or mobile device. Stop, start and learn when it works for you.
Starting May 1, IU employees will receive an email reminding them they'll be able to use their university email and login information to access resources. An IU Quick Start Guide will be available, as well as LinkedIn content curated to align with IU initiatives and priorities. Access to resources for IU employees will continue through August.
LinkedIn Learning also provides: