BLOOMINGTON, Ind. – Kevin Cobb has been appointed as a professor of music in trumpet at the Indiana University Jacobs School of Music effective Aug. 1, pending approval of the IU Board of Trustees.
Since joining the American Brass Quintet in 1998, Cobb has established himself as one of the pre-eminent and most versatile trumpet players in New York City.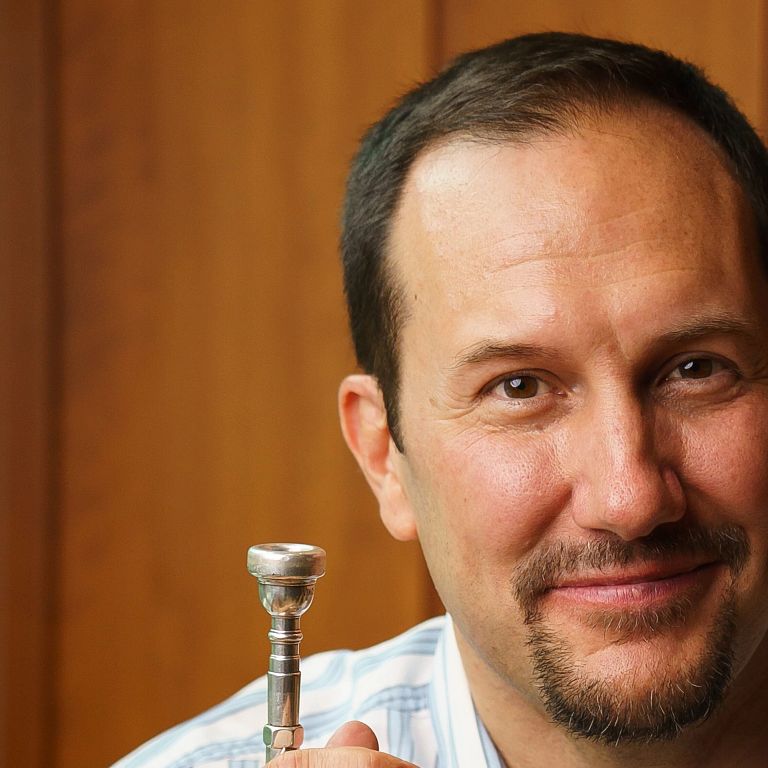 "Recognized as an extraordinary talent from an early age, Kevin Cobb has become one of the leading virtuosi of our time, at home in any music environment," said Gwyn Richards, David Henry Jacobs Bicentennial Dean of the Jacobs School. "The breadth and depth of his artistry and teaching will be invaluable in the education of our students."
"We in the Brass Department at the Jacobs School of Music are extraordinarily excited to welcome trumpeter and pedagogue Kevin Cobb to our faculty," said Peter Ellefson, chair of the department.
"As a longtime member of the American Brass Quintet, Kevin brings uniquely significant chamber music expertise, as well as high-level solo, orchestral and teaching experience, to our trumpet faculty. We welcome him and his family to Bloomington."
In addition to Cobb's chamber music expertise, he is a highly sought-after orchestral player, performing regularly with the New York Philharmonic, Metropolitan Opera Orchestra, New York City Ballet Orchestra and Orchestra of St. Luke's. He has also appeared as a guest principal with the Philadelphia Orchestra, St. Louis Symphony and St. Paul Chamber Orchestra, among others.
Cobb has performed in a broad range of settings, including Broadway shows, film scores, television recordings and concerts featuring Metallica, James Taylor, Peter Gabriel and Ben Folds.
Cobb's previous teaching duties include The Juilliard School, Yale School of Music and SUNY Stony Brook.
In addition to the numerous American Brass Quintet recordings he can be heard on, Cobb also recorded a solo CD, "One," on Summit Records.
"Being invited to join the venerable faculty at IU is a truly exciting opportunity for me," Cobb said. "The esteemed reputation of the Jacobs School of Music is a direct result of the kindness and caring that every faculty member brings to their studio.
"I am honored to join my new colleagues, John Rommel and Joey Tartell, and look forward to building on the prodigious history of this revered brass department."