A number of leaders in Monroe County, including from Indiana University Bloomington, have come together to send the following message to county residents about their efforts to avoid a COVID-19 surge in the county. These community leaders have been meeting regularly via teleconference to share information and resources in response to COVID-19 in an effort to keep our community safe.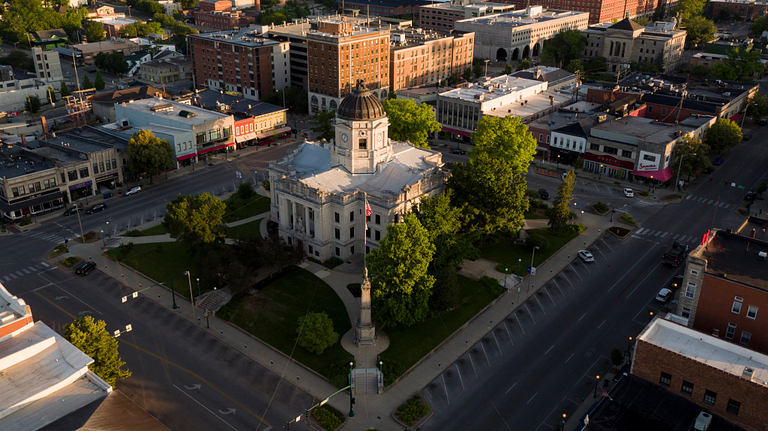 We are in this together … and we are making a difference!
A message to the residents of Monroe County from community leaders:
We would like to express our sincere thanks to our community members, social service organizations, local government, educational institutions and health care providers whose combined efforts have helped avoid an overwhelming surge of COVID-19 in Monroe County.
As relief to some restrictions imposed due to COVID-19 is on the horizon, we want to remind our citizens to stay vigilant in protecting themselves and their families. Governor Eric Holcomb recently issued an executive order partially lifting the ban on non-urgent/elective medical procedures and relaxing some business restrictions. The order reflects the current status of the pandemic in Indiana, with patient volumes relatively stable and ICU capacity and supplies deemed currently adequate.
While this is good news, we must ensure that we continue the best practices of social distancing, wearing masks, performing diligent hand washing and staying home when we are sick. These practices save lives.
As spring emerges and warmer days provide hope of returning to normal, we urge all our community members to maintain the measures necessary to protect themselves and each other until medical professionals advise otherwise. We are successfully flattening the curve of infection.
Let's stay the course and keep each other well.
John Hamilton, mayor, City of Bloomington
Brian T. Shockney, president, IU Health, South Central Region
Lauren Robel, provost, Indiana University Bloomington
Penny Caudill, Monroe County health administrator
Thomas W. Sharp, M.D., Monroe County health officer
Julie Thomas, Penny Githens, Lee Jones, Monroe County commissioners
Allison Moore, Monroe County Emergency Management