For many in the United States, the novel coronavirus went seemingly overnight from a crisis that was happening thousands of miles away to a global pandemic that was turning their own lives upside down.
But for international students and their advisors, the threat of the virus has been top of mind for most of 2020, and the Office of International Services at Indiana University Bloomington has been responding to the spread of the virus and its effects on current and potential international students since January.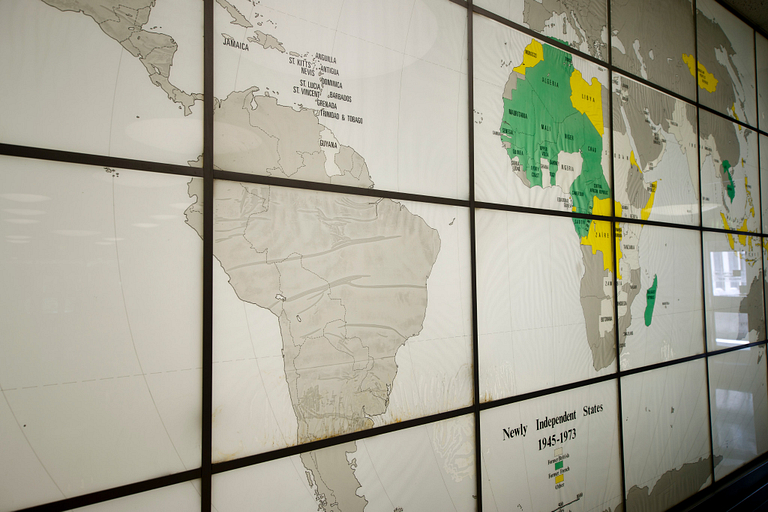 The office has been in close contact with colleagues at the IU Global Gateways to better understand the situation in those countries and use that information to advise students, according to Rendy Schrader, senior director of international student and scholar programs and initiatives. She said International Services has also been coordinating with international student and scholar associations and communicating with parents overseas to keep tabs on common concerns across these communities.
John Wilkerson, assistant vice president for international services and executive director of international admissions, said the office has been shedding light on the complicated situations of many international students during broader university policy discussions to ensure that every decision made is in the best interest of all students.
In addition to advocating for students at a macro level, international student advisors have been working one-on-one with students to navigate their own unique situations.
"Normally, students go about their day-to-day lives not too concerned about their immigration status," said Kyle Thompson, senior international student advisor. "Now, a lot of our job has become translating the ins and outs of each student's immigration documents, because those details have really started to matter."
Sharing support
Travel restrictions and health advisories enacted worldwide have affected some students' ability to leave the country. Thompson said some students felt it was safer to remain in the U.S. but feared they would have to leave. Others wanted to go home, but worried that their visa would expire and prevent them from returning to continue their education in the fall.
Students who are graduating in May have a different set of concerns. Some worry about complications with their applications for Optional Practical Training authorization, while others are stressed about launching a global job search during an economic crisis, with no sense of when international travel may resume.
In addition to counseling students through the Optional Practical Training authorization process, staff are also collaborating with the Career Development Center to continue providing job search support to international students. On April 3, the International Task Force of the Bloomington Career Council hosted a virtual webinar on Global Careers Success Stories, to inspire and inform students about working internationally.
Beyond helping students work through logistical issues, staff at International Services are trying to provide emotional support with advising appointments on Zoom or by phone call. In order to accommodate students across all time zones, Thompson said he's answering emails virtually around the clock. To offset the emotional distress of social distancing, he is trying to add an extra layer of kindness to his interactions.
Thompson reiterated the importance of remaining sensitive to the unique pressures and anxieties expressed by international students, which can be amplified by being so far from home and loved ones.
The coming months also bring uncertainty to prospective international students, and International Services has been supporting them, too. At this point in the admissions cycle, most students have applied and received admissions decisions, but some may be unable to submit required high school transcripts and additional standardized test and English proficiency scores because of cancellations.
International Services is working with students on a case-by-case basis and making sure that no admitted student is penalized for a situation they have no control over. Not only has IU extended the deadline for enrollment deposits from May 1 to June 1, it has also pivoted to simplify the housing application for international students and offer refundable options given the uncertainty of global mobility for the fall.
Admissions representatives are engaging parents and students in virtual sessions and keeping in close contact with their high school counselor networks as the situation evolves. Assistant directors, along with International Student Ambassadors, have sent personal communications to every single admitted international student letting them know that IU is going to work with them through the process. The office's 36 International Student Ambassadors continue to hold Skype appointments with prospective students and parents to answer questions about life on campus – in 20 different languages.
Even though international borders are virtually closed and many of us remain physically isolated at home, IU continues to be as globally connected as ever. Wilkerson said that now, more than ever, it is clear why global engagement is so important.
"This moment has shown that we are globally connected. It's no longer a concept or an economic thought; we are connected globally as people," Wilkerson said. "When the world is faced with a problem like this, nationality doesn't matter. For that reason, IU is working to keep those lines of communication open and to ensure that international education and international dialogue are not shut down but rather expanded."