Adam Maltese, associate professor in the Indiana University School of Education in Bloomington, has always been interested in translating his research on makerspaces into practical implementation. His Making for Learning class focuses on that translation, challenging students to use makerspace tools to solve problems for real clients. Reading about the U.S. State Department's Diplomacy Lab project in spring 2019, Maltese realized he had found the perfect client – through the U.S. Embassy in Kosovo.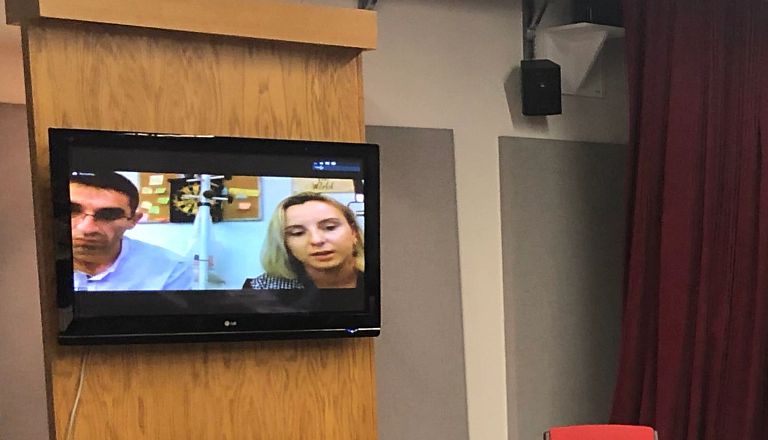 Diplomacy Lab brings the resources of U.S. colleges and universities to bear on real-world foreign policy challenges. It engages teams of students at U.S. universities in research related to critical policy issues in a wide range of areas including sustainable development, human rights and energy security. Or, in Maltese's case, makerspaces.
The Diplomacy Lab project in Kosovo involved makerspaces within public libraries, which were seeking help developing a curriculum that would teach young adults marketable job skills. Kosovo, in the Balkans, has a large population of educated young people who are unemployed. The administrators of the makerspaces were hoping to change that by teaching skills connected with physical making, thereby empowering Kosovars to start their own businesses and determine their own futures.
The project was a good fit for Maltese, who runs the School of Education's Make, Innovate, Learn Lab and has faculty contacts at the University of Pristina in Kosovo. He submitted an application and, upon being selected, began working with staff in the U.S. Embassy in Kosovo almost immediately to prepare for his fall 2019 class.
Maltese's class proposed three sets of curricula for three types of making: one focused on app design and computer science skills, another focused on paper-cutting and making greeting cards, and a final group that created guides for making e-quilts, which have LED lights incorporated into quilt designs. In addition to Maltese keeping in frequent contact with the makerspace administrators, the class had several Zoom meetings to chat about limitations of the space, learn more about Kosovan culture and consider other factors at play.
"Often in practice-oriented classes, we are talking about pedagogy theory and doing some skill building, and then we consider how we would implement the curriculum in a school or a museum," Maltese said. "We can sit and peer review our plans all day, but having an authentic partner to design for and to give us feedback and, in an ideal world, implement is an unmatched experience for students."
In the end, the makerspaces implemented the class's plans, purchasing equipment that the students recommended and hosting several workshops using their curriculum. Many of the workshops reached capacity, and some were standing-room-only.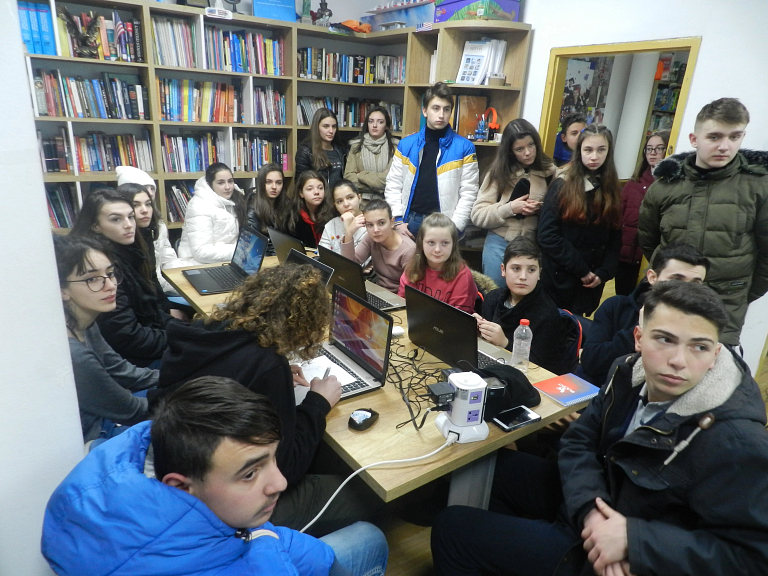 "Diplomacy Lab further underlines the interconnectedness of the world," said Rita Koryan, assistant vice president for international affairs. "It bridges boundaries, and it allows students to work on research-centered projects. Its value is particularly obvious during this time of crisis, when we need global collaboration more than ever."
The U.S. Department of State has just released the list of Diplomacy Lab projects for fall 2020, and faculty members at IU Bloomington and IUPUI are invited to apply. Labs can range from one-student independent research projects to large lecture-format classes. Research can be conducted as part of a course or seminar or as an independent research project, and students will have opportunities throughout the semester to discuss their research with State Department officials.
The deadline for bids on IU's Diplomacy Lab projects is April 20. The full project menu and the project completion guidelines are available on the Diplomacy Lab website.