There's no better time to get lost in a movie. Films have long been refuges from reality during times of crisis, and the coronavirus pandemic is no different.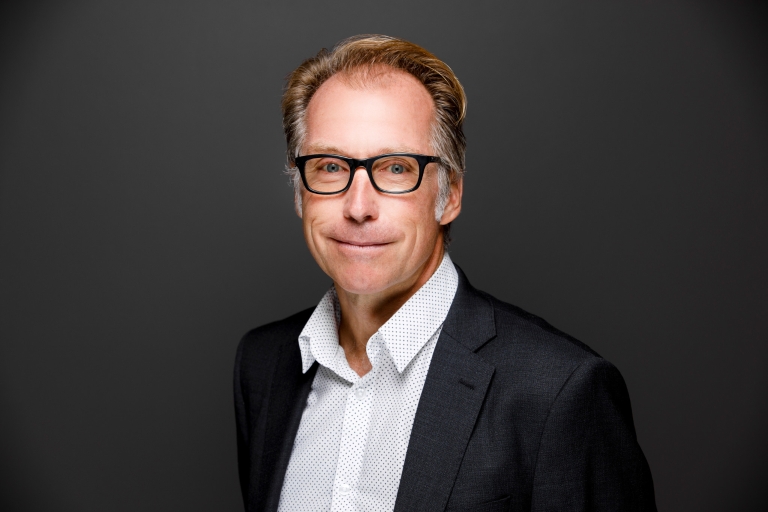 "The arts help us intellectually, physically and emotionally cope with the ever-changing trials of the human condition," said Jon Vickers, founding director of IU Cinema. "In moments like this, they can help us laugh, help us cry, let us get angry and sometimes find a path to resolution. They can also fill us with questions and make us yearn for answers.
"The late film critic Roger Ebert called movies 'empathy machines,' also stating that 'empathy is the most essential quality of a civilization.' There are many things we need right now to deal with this moment, and empathy is definitely one of those."
Luckily, online streaming services mean people don't have to leave their homes to experience the magic of the movies. Vickers compiled a list of films worth watching, all shown at IU Cinema over the past two years. Vickers said they're movies that represent the art form well, and some he personally connected with. Here are his recommendations, in his own words:
Pedro Almodóvar's fictional reflection on his memories and dreams of his childhood in the '60s, first desire, love in Madrid in the 1980s and his filmmaking ups and downs is a lush film about creation, about the difficulty of separating it from one's own life, and about the passions that give it meaning and hope. This is Almodóvar at his finest, with Antonio Banderas equally good as the director's alter ego.
Epic in scope and achievement, this seven-hour Oscar-winning film is the perfect, binge-worthy movie to watch during quarantine. The film remains the most expensive film ever produced and a landmark achievement in cinema history, depicting Russia during the Napoleonic wars. Along with it being grand and gorgeous, it also has experimental moments, especially when it comes to some of the cinematography. The film screened as part of IU Cinema's Beyond Epic series but should not disappoint on the small screen. Go in with the approach of binge-watching a season of a favorite show.
If I were to make a documentary, this is the film I would like to make. It takes found 16mm footage of McEnroe, with close-ups and slow-motion sequences, and pieces together a lively and immersive study of tennis, the human body's movement and how they intersect with cinema itself. The film is the perfect, hip mix of French New Wave, experimental film, scientific and sports documentary.
Lucrecia Martel's somewhat abstract third film explores the intricacies of class and the role of women in a male-dominated society. Much of the film is working through the mystery of a possible tragedy inside the lead character's head, which is convincingly accomplished as a masterpiece of sound design. With the right home viewing conditions, the film will still have its impact.
This Rainer Werner Fassbinder film is a beautiful love story between two of the most unlikely characters. The film challenges you to drop all preconceptions of romantic love. It wields the emotional power of classic Hollywood melodrama to expose the racial tensions underlying contemporary German culture.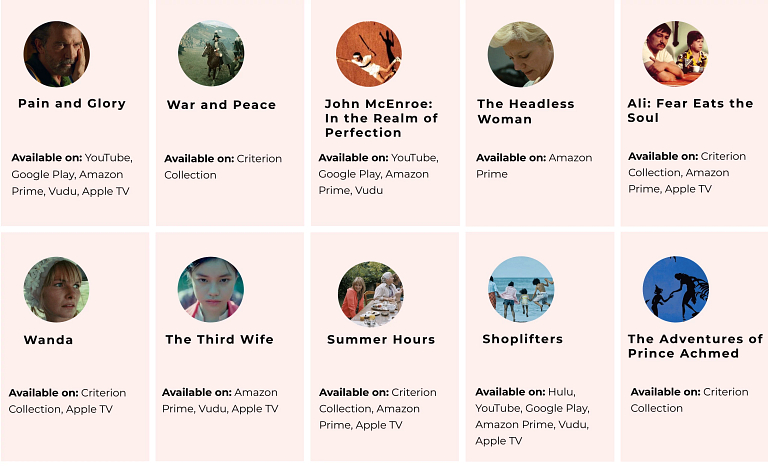 Barbara Loden's feminist tale of a lonely housewife who seems to be meandering through life is considered a ground-breaking piece of American independent cinema. Loden plays the lead character in her first and only feature film, giving audiences a compassionate look at a character seldom seen on screen. UCLA's beautiful restoration makes this formerly hard-to-see film look better than ever.
Articulate, thoughtful and accomplished filmmaker Ash Mayfair visited IU Cinema last fall and blew audiences away with this debut feature film. The film is a masterwork in visual storytelling, demonstrated by the absence of dialogue for the first 10 minutes or so. The film is set in 19th-century rural Vietnam and deals with the inherent issues of the patriarchal society. A young woman confronts the brutal truth that the options available to her are few and far between. Mayfair will be releasing a black-and-white version of the film in the coming months.
I have been a fan of Olivier Assayas' work since seeing "Irma Vep" in 1996. The themes in "Summer Hours" are the most relatable to me, as the film was released about the same time as the passing of my mother. The nuanced film follows the passing of a family matriarch and how the adult children cope with deconstructing her material world. It is considered the filmmaker's most personal film to date. If you have not seen it, please give it a try.
I have seen almost every new film of Hirozaku Kore-eda's since the 1990s. "Shoplifters," however, drew me into watching it several times during its release. In addition to the dramatic "found family" elements, the film is also a strong critique on class. There is something about this family drama that resonated so strongly with me. Or course, I am not alone, as the film won the Palme d'Or at the 2018 Cannes Film Festival and was nominated for the Foreign Language Film Oscar.
Considered the first feature-length animated film, Lotte Reiniger's beautifully shadow-animated, silent film is a feast for the eyes. Tinted in the array of silent-film colors and beautifully scored by Wolfgang Zeller, this 1926 film still enthralls and entertains audiences of all ages. It truly is a magical film.