When we started 2020, we began a semester that was not what any of us imagined. This challenging time has required us to shift our typical ways of working and learning for the good of our family, friends and community. It has also presented us with opportunities to creatively connect with each other. In our campus and university communities, I have witnessed many of you overcome obstacles and find new ways to help one another.
As a school of public health, we have been working to address the challenges presented by COVID-19. I couldn't be prouder of the faculty, staff and students who are dedicating their time and expertise for the good of the public.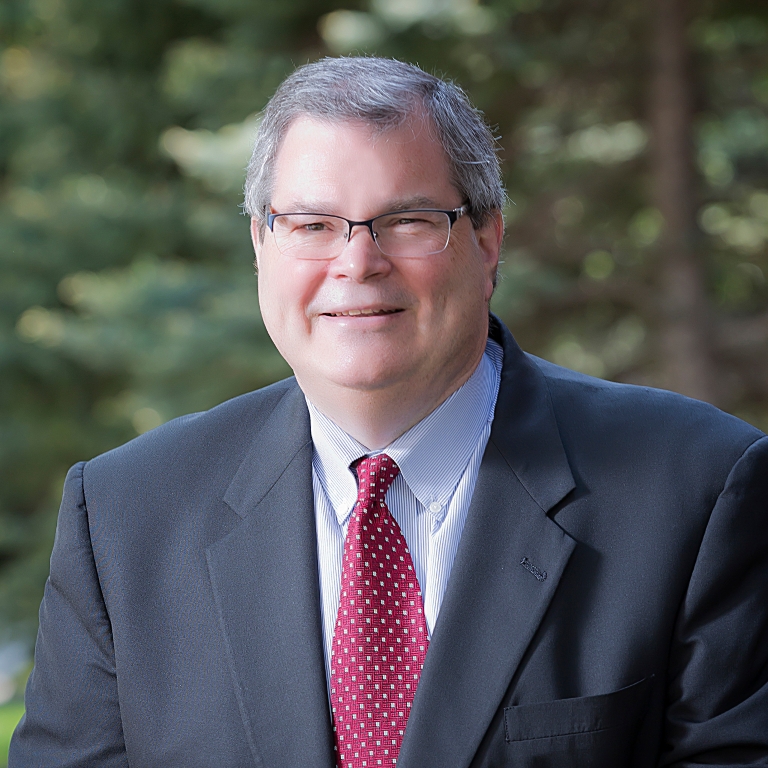 Working with the Indiana State Department of Health, the Marion County Public Health Department and the Regenstrief Institute, our researchers have used their expertise to develop predictive models to forecast how demand for care among COVID-19 patients will impact Indiana hospitals' supply of beds and ventilators.
The research we are doing will be helpful to government officials and health system leaders, informing them of the gaps in our public health infrastructure that require action to support the health of Hoosiers during this pandemic.
In preparation for the predicted surge of COVID-19 patients, our researchers have developed a brief report that describes approaches to facilitate the expansion of acute care and intensive care capacity within Indiana. These strategies can be used by hospital and public health leaders to enhance the ability of providers to meet the needs of COVID-19 patients.
The IU ECHO Center, housed in the Fairbanks School of Public Health, launched a COVID-19 ECHO on April 1, with over 300 providers across the state in attendance. Public health and clinical leadership are sharing the most current resources, strategies and perspectives for addressing COVID-19 in local communities and around the state. Anyone working in health care or planning their local response to the COVID-19 pandemic is invited to attend these weekly sessions, going on now until May 6.
Faculty member and alumna Shandy Dearth is utilizing her training and expertise to support the Marion County Public Health Department and bridge the gap between available resources. Shandy has been providing rapid literature reviews to department officials leading the county's response to COVID-19. Additionally, she assisted the county's nurse epidemiologists in planning for the anticipated surge in COVID-19 cases.
Our school has also been working hard to make sure students in our school and university have the answers they need about COVID-19. Thomas Duszynski, our director of epidemiology education, engaged in two live Q&A sessions with students on Instagram and Facebook. We have also developed an FAQ for students about the virus on our website. The student resources page on our website gives our students access to these educational materials as well as other resources from the university and the state.
I continually find myself impressed with how good-hearted our students are. Seeking to give of their time and experience, 87 Fairbanks students volunteered to work in the Indiana State Department of Health call center. Among these students, Whitney Whitfield supported the call center with her experience as a medical scribe and her fluency in Spanish. She noted that comforting concerned citizens during a time of crisis was integral to her volunteer role.
Like our colleagues across the university, we were deeply disappointed to cancel our spring and summer study abroad trips. As a school of public health, we are committed to delivering a world-class education with a global perspective, which is why we have developed a new summer course called "At War with the Coronavirus" (PBHL-A 404/670) for both undergraduate and graduate students. This unfolding crisis presents opportunities for students to learn about national health systems by examining key concepts in epidemiology, emergency response, risk communication and health system design.
In situations like these, I am always heartened by those who want to give of their time to make the world a little better. This precarious time calls for extra caution when volunteering, which is why we have partnered with the Lilly School of Philanthropy to author two blog posts around volunteering during the COVID-19 pandemic. This short series offers public health best practices and examples of volunteering while physical distancing, also called social distancing, during this time of crisis.
Each of you has demonstrated remarkable resiliency and flexibility throughout this pandemic. I encourage you to remain at home as much as possible. We know that physical distancing works to prevent the spread of this virus.
As we move forward, there will be more challenges for us to overcome, but I hope this will only further unite us as a university. Our work in research, service and teaching has not changed – what we do matters now more than ever.