Annual 'Look/See' event transitioning online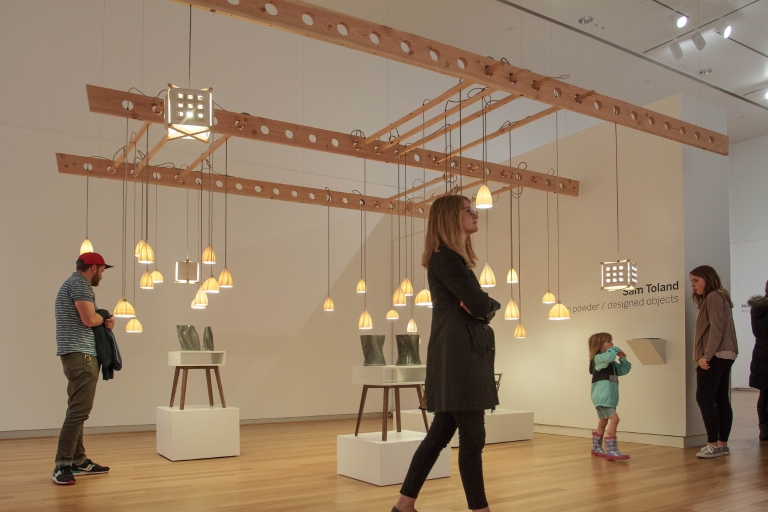 Due to the COVID-19 situation, the Herron School of Art and Design's annual year-end student art showcase, "Look/See," is moving online for 2020.
The event page will launch May 4, with content updated as it is received.
Inside IUPUI is working on a story about the exhibits and will share the page in a future newsletter.
School of Medicine launches first study assessing active COVID-19 in asymptomatic people
IU School of Medicine researchers have launched a community-based study to find out how many people in Marion County who aren't currently showing symptoms have COVID-19.
The study, known as Tracking Asymptomatic COVID-19 Through Indianapolis Communities, or TACTIC, is led by School of Medicine physician-scientists Dr. Chandy John and Dr. James Wood.
Find out how to sign up for the volunteer registry online.
E-social work courses help practitioners meet client needs during COVID-19 pandemic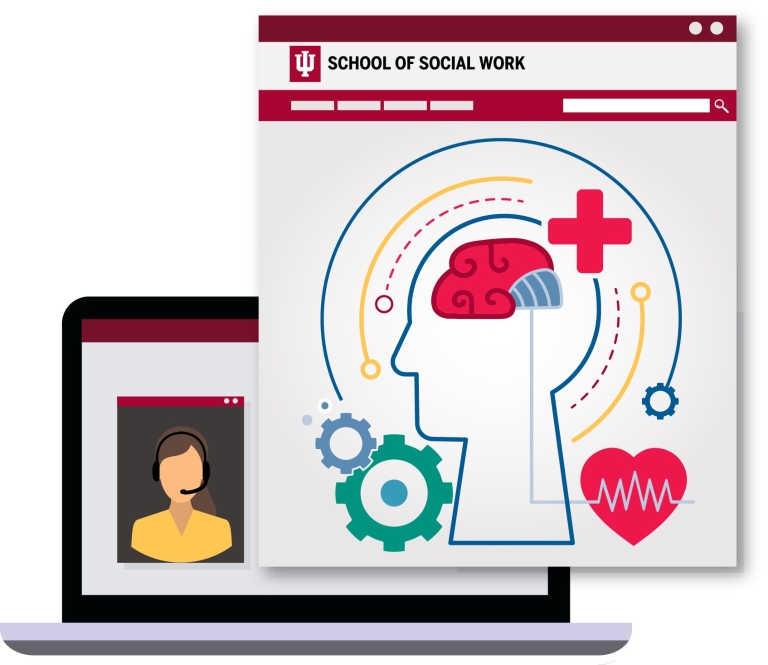 While hospitals are the front line of the COVID-19 battle, every facet of health care is affected, including mental and behavioral health services.
In Indiana, where access to counseling and mental health care is already a concern, the virus has forced social workers to shift services from in-person to virtual – with many making the transition for the very first time.
The IU School of Social Work has developed a free introductory course, "Telebehavioral Practice Basics for Social Work Educators and Clinicians Responding to COVID-19." The self-paced offering is available online and provides strategies and skills for engaging with clients virtually. The course's three modules address risk management, ethical guidelines, service policies and strategies for practice.
You can read more online about how the IU School of Social Work is adapting to the COVID-19 pandemic.
Applications sought for next generation of learning health systems researchers
The IU School of Medicine, IU Health and the Regenstrief Institute are seeking applicants for the Learning Health System Young Investigator Awards.
These awards aim to train junior faculty to improve patient care and health system operations through the systematic generation, adoption and application of evidence and implement data-driven change alongside a team of world-class leaders in informatics, geriatrics, implementation science and health services research.
This LHS Center of Excellence is accepting its second round of applicants to be part of the next generation of LHS researchers to conduct patient-centered outcomes research and implement the results to improve quality of care and patient outcomes. Trainees will receive:
Up to 75 percent salary support
$25,000 research funding per year
Participation in Project Development Team practicum to enhance protocol-development skills.
Workshops/coursework focused on research career development.
The award is for two years, with the second year of funding contingent upon satisfactory progress during year one.
Interested candidates must first e-mail a CV to Aaron Carroll at aaecarro@iu.edu to determine eligibility prior to submitting a full application. The deadline for final applications is May 15.