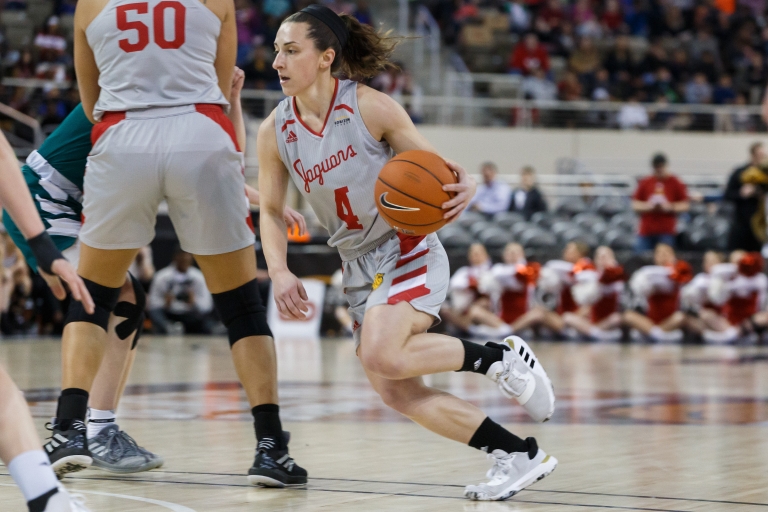 Only two days separated the best and worst moments of senior Holly Hoopingarner's IUPUI basketball career.
Confetti rained upon the Jaguars on Tuesday, March 10, as they celebrated their first Horizon League Tournament championship with a 51-37 win over Green Bay. The women's basketball team was headed to the NCAA Tournament for the first time in program history.
But there would be no March Madness. On Thursday, March 12, the NCAA effectively canceled all winter and spring championships due to the COVID-19 outbreak.
The Greenwood native and former Indiana All-Star was at home when she received a text from her brother.
"A lot of emotions hit," Hoopingarner said. "At first, it was shock, and thinking, 'OK, that's it. I'm not getting to play anymore.' Then there were a lot of tears. The fact it was over so suddenly was gut-wrenching."
As the team's lone senior, experiencing the abrupt end of the season – and her playing career – stung. The Jaguars had earned their berth in the NCAA Tournament and were looking forward to playing in the Big Dance.
"It was a dream come true," Hoopingarner said. "That's what we work toward as competitors. You grow up watching the tournament and the highlights and seeing all of those special moments once March rolls around. You think, 'I'm going to be in that one day.'
"I still had that feeling of joy and accomplishment when the buzzer went off in the Horizon League championship. We didn't know at the time that we wouldn't get to play in the NCAA Tournament, and we were on our way."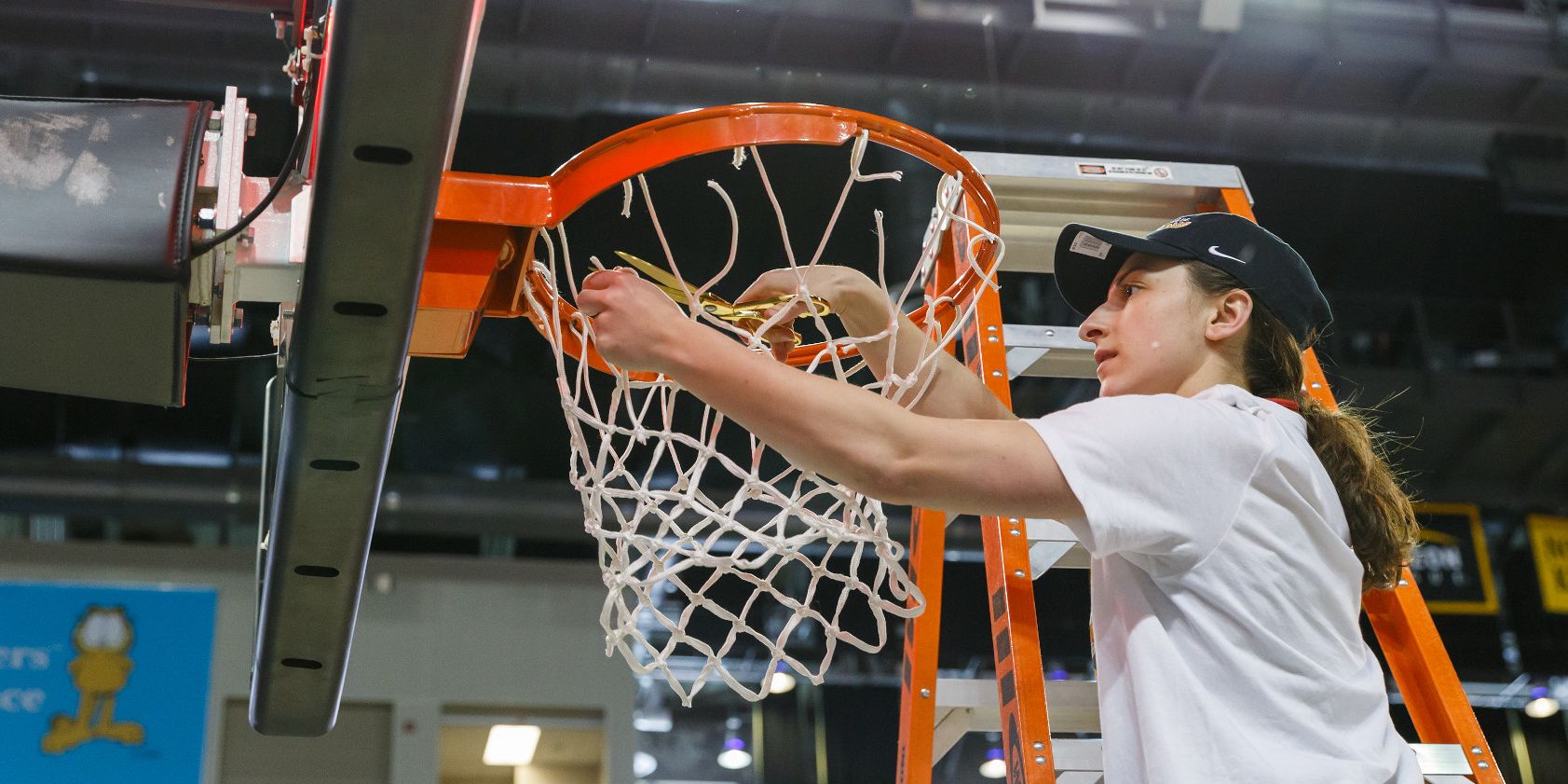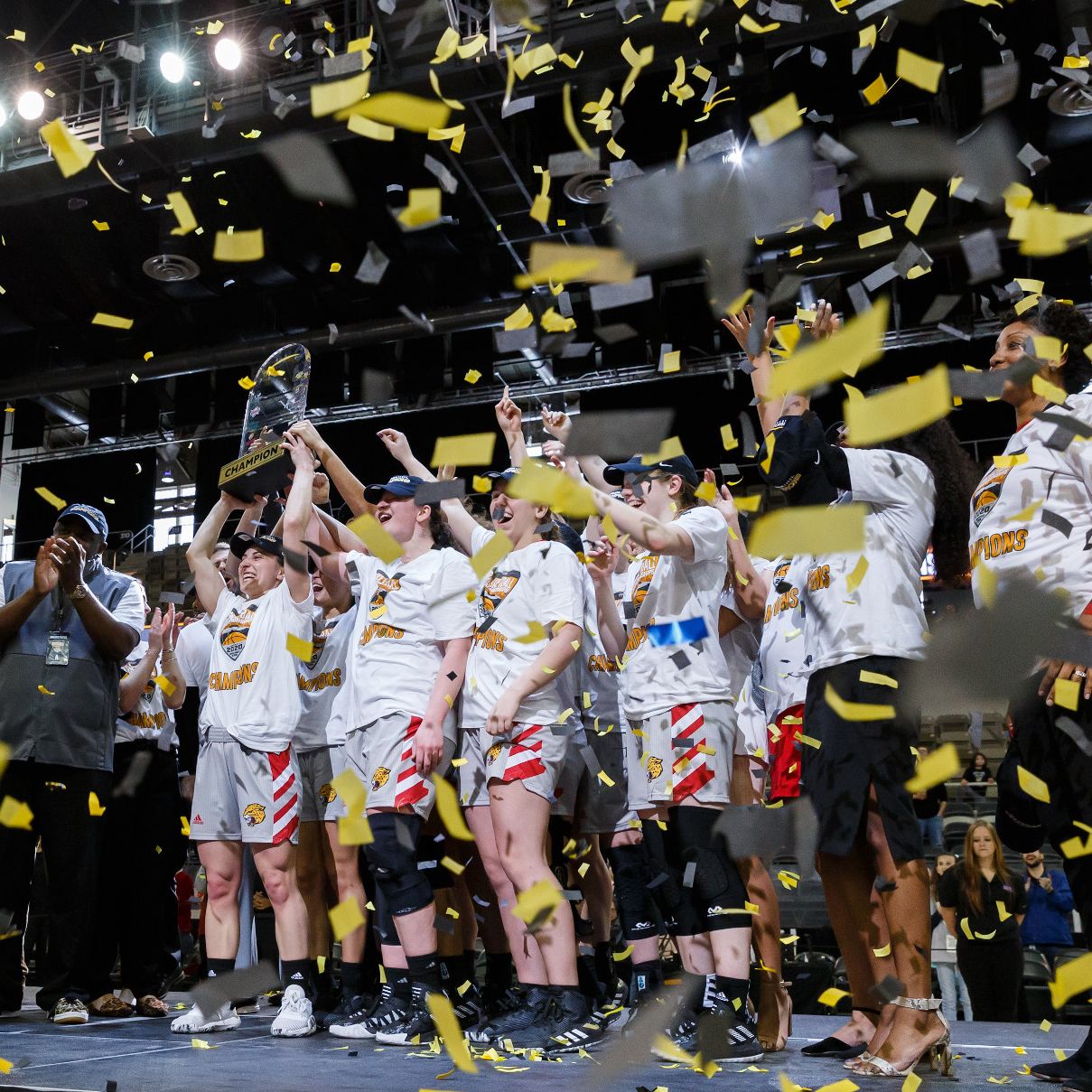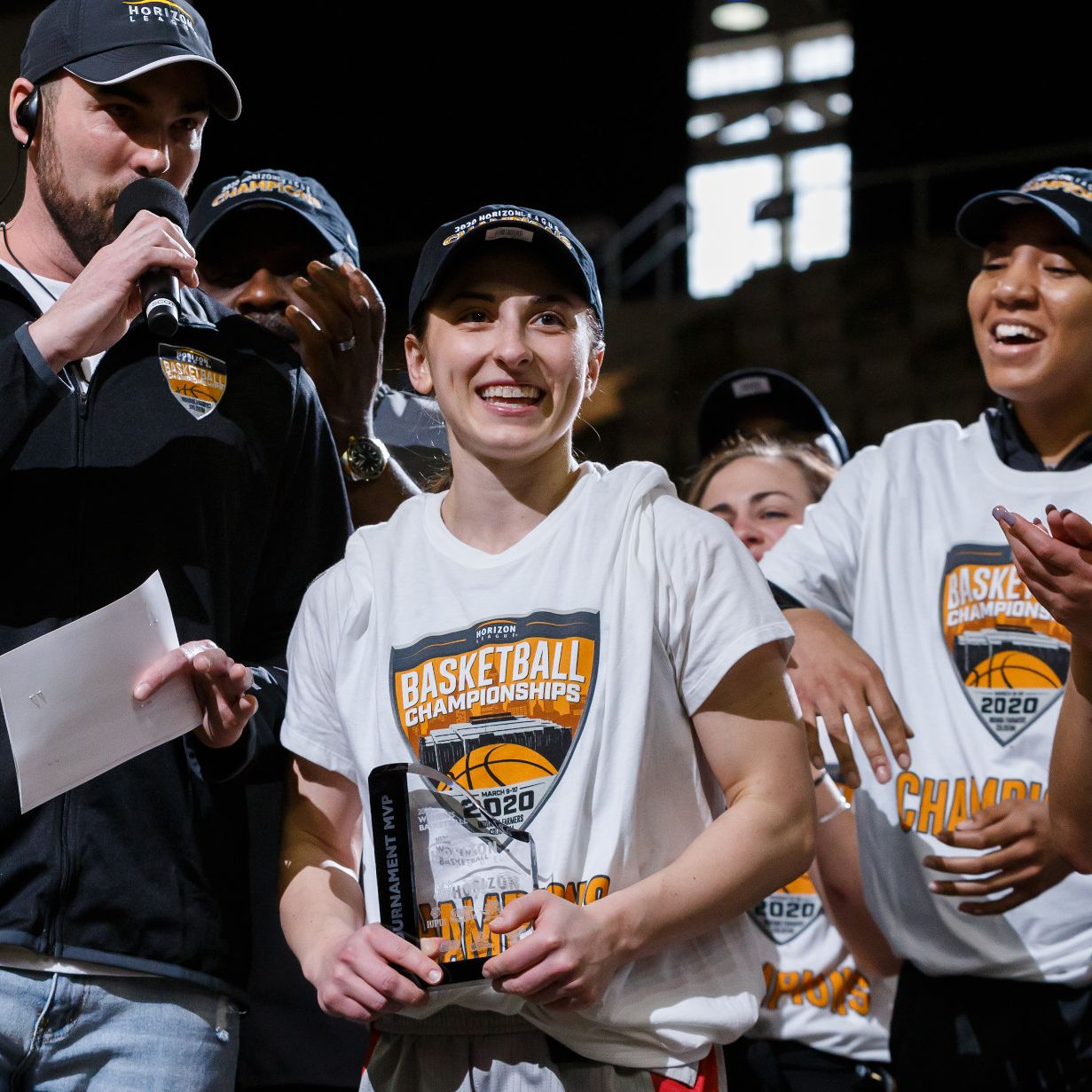 Photos by Liz Kaye, Indiana University
A little over a month later, Hoopingarner has found some gratitude in having a sort-of-natural completion of the season with the tournament victory. Men's basketball and other sports saw their seasons immediately stopped and/or canceled as well, so she and her teammates aren't alone by any means.
"I can't stay bitter, but it hasn't gotten any easier in the fact that there's no closure," Hoopingarner said. "I'm thankful we did get to play and earn that trophy, though. It's history for the school and something that can't be taken away."
In her final season, Hoopingarner averaged 9.8 points and team highs of 3.7 assists and 1.2 steals. What doesn't show up on the stat sheet, though, is how the 5-foot-5 guard and team captain rose up in crucial moments.
She won MVP honors in both the Lady Rebel Round-Up tournament in Las Vegas and the Horizon League Tournament. In the championship game of the Lady Rebel Round-Up tournament against Elon, Hoopingarner scored a season-high 19 points with four rebounds, four assists and four steals. Against Green Bay in the Horizon League championship game, she added a game-high 16 points with four assists and three rebounds.
"Holly is the best leader we've ever had at IUPUI, period," said head coach Austin Parkinson. "What was really cool to see this year is she played her best games in the most important games."
Expectations were high for the Jaguars this year, with 2018-19 Horizon League Player of the Year Macee Williams, juniors Katelyn O'Reilly and Sydney Roule, and transfers Rachel McLimore and Destiny Perkins. Just after Christmas, a 75-73 loss at Youngstown State brought IUPUI to 6-6 overall and the acknowledgement that the season could swing one of two ways.
Practice intensity increased, attention to detail rose in the scouting reports, and the entire team's approach elevated. The loss served as a turning point for the team as the Jaguars ripped off 13 straight victories.
"We started paying attention to every single detail and realizing how important every possession was," Hoopingarner said. "Our approach from that day forward was taking it one day at a time. We were going to get better every day. Whether it was practice, shootaround or film, we were going to worry about the day and focus on it. We were locked in until the buzzer went off March 10."
IUPUI finished 23-8 on the season and ended the year by winning 17 of their last 19 games. The Jaguars were playing some of their best basketball at the end of the season and got the opportunity to win the conference tournament in their hometown in front of fans, friends and family.
"We were so excited," Hoopingarner said. "We had a lot of confidence in our abilities. We talked about it after the fact, but none of us really felt the nerves or anxiousness that you normally feel in a tournament-type setting. It helped because we were in Indianapolis and familiar territory."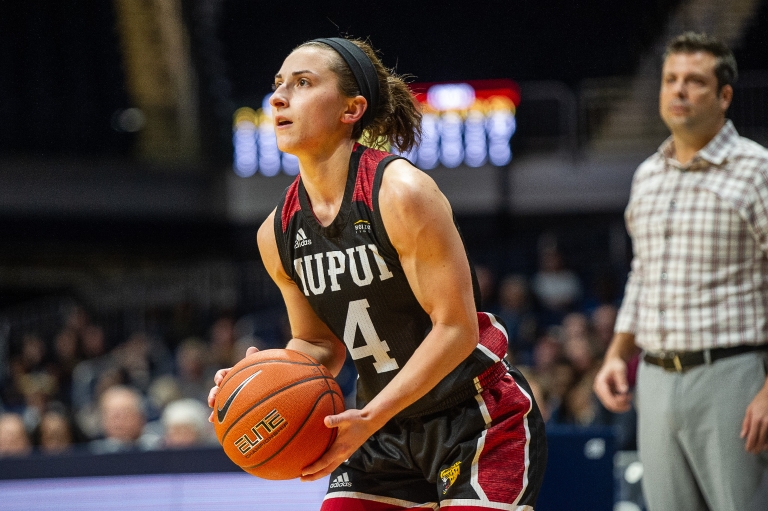 Even though her basketball playing career is finished, Hoopingarner isn't done with the sport. The exercise science major wants to coach college basketball. Originally planning on pursuing a degree in the medical field, she changed course her freshman year after seeing firsthand how an athletics program operates.
"Once I got to college and saw everything that went into coaching, all of the behind-the-scenes stuff that coaches do, I loved it," she said. "I decided that is what I want to be."
Hoopingarner leaves IUPUI a much different player and person than the one who arrived from a couple miles south at Greenwood High School. Parkinson has seen an offensive-minded player shift her mindset to defense and undergo a transformation into a leader.
"I'm thrilled Holly is pursuing a career in coaching because we need more former players with her knowledge and passion for the game on the sidelines," Parkinson said. "She is a natural leader who does a great job of connecting with others, which is key to being a good coach. There is a good chance we will be reading about her success as a head coach down the road someday."
One of Hoopingarner's favorite classes at IUPUI only increased that desire to coach. She listed HPER-P 405: Introduction to Sport Psychology as helping feed her passion for coaching while making her a better player on the court.
As much as Hoopingarner was a standout on the hardwood, she was also a star in the classroom. She made the Academic Advisor List every semester and a had perfect 4.0 GPA her freshman year.
But for all of Hoopingarner's accolades on and off the court during her four years at IUPUI, there's one thing she will remember most: her teammates.
"People will talk about how many points you scored in such-and-such a game, but I don't remember that," she said. "I remember all of the road trips, nights in the hotels, kayaking trips, paintball, team dinners and movies. Those are experiences not everyone gets when they go to college, but I was blessed with such great teammates who made my four years so memorable."