INDIANAPOLIS – With stay-at-home orders having been in effect in Indianapolis for three weeks, a new picture has emerged around certain crimes in the city.
According to an IUPUI study by researchers in the O'Neill School of Public and Environmental Affairs and the School of Science, domestic violence calls and vandalism reports have increased, while traffic stops have decreased. Similar trends are emerging in other parts of the country.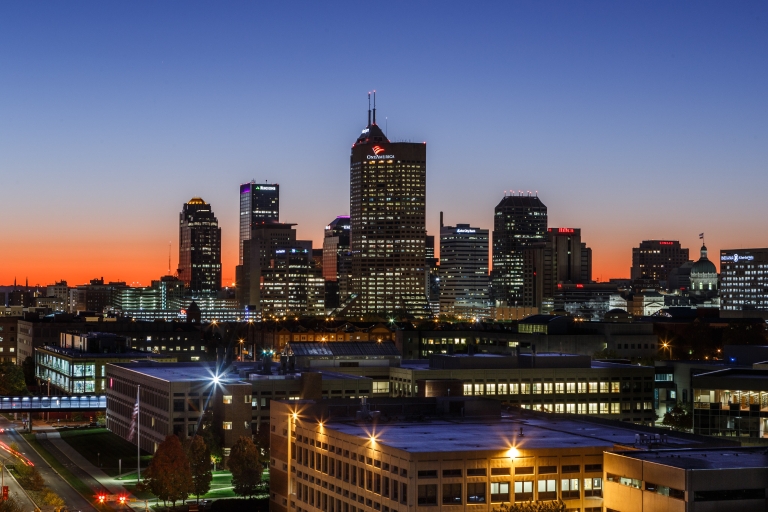 Researchers examined police calls that came in to the Indianapolis Metropolitan Police Department after schools began closing and when the state's first stay-at-home order went into effect March 23. They compared these calls with those that came in from Jan. 1 through March 16.
"Despite the social-distancing regulations, what we found was that school and business closures and stay-at-home orders didn't have as wide-reaching of an impact as might be expected," said Jeremy Carter, director of research and director of criminal justice and public safety at the O'Neill School at IUPUI. "Instead, the impact on crime was very specific to the type of crime."
Among the findings:
Domestic violence calls increased significantly after school and restaurant closures, rising from an average of 73 calls per day before the closures to 89 calls per day after schools closed through March 23. They dropped slightly, to 86 per day, in the period beginning when Gov. Eric Holcomb's stay-at-home order took effect March 23 through April 1.
Vandalism calls were up significantly following the closures of schools and nonessential businesses and the stay-at-home order. They increased from 20 calls per day before the stay-at-home order to 26 per day after the March 23 order.
Traffic stops dropped significantly after schools and nonessential businesses were closed, falling from 270 calls per day before the closings to 33 per day after the stay-at-home order was issued. This decrease could be explained by an overall reduction in people traveling and the fact that officers moved to a proactive health approach by using discretion on traffic stops and minimizing unnecessary social contact.
Burglary calls remained about the same after the closures of schools and nonessential businesses but dropped slightly after the stay-at-home order went into effect. IMPD received 24 calls per day before school closings and 21 per day after the stay-at-home order took effect.
Robbery, assault/battery and vehicle theft calls remained the same.
"We may see increases in crimes like domestic violence because people are at home together for longer periods of time," said George Mohler, an associate professor in the School of Science. "But crimes such as residential burglary may be lower because of increased vigilance over personal space and property."
This research was supported by grants from the National Science Foundation, Simons Foundation Math and ARO MURI.
For more information regarding IU's research and expertise in the fight against COVID-19, visit research.impact.iu.edu/coronavirus.
COVID-19 resources for journalists
Looking for more Indiana University expertise related to the novel coronavirus? Find the latest list of IU scientists, researchers and clinicians who are available to discuss a wide range of topics, such as COVID-19's impacts on our physical and mental health, the economy, politics, globalization, and more. This resource is updated as we identify more experts to share with the media, so please check back often.
IU Research
Indiana University's world-class researchers have driven innovation and creative initiatives that matter for 200 years. From curing testicular cancer to collaborating with NASA to search for life on Mars, IU has earned its reputation as a world-class research institution. Supported by $680 million last year from our partners, IU researchers are building collaborations and uncovering new solutions that improve lives in Indiana and around the globe.