INDIANAPOLIS – IUPUI is launching a new research institute that will take an integrative approach to the development of cutting-edge artificial intelligence technologies, programs and applications. The Institute for Integrative Artificial Intelligence at IUPUI will capitalize on a rich interdisciplinary tradition and create an environment for the discovery of new and innovative approaches and applications for AI.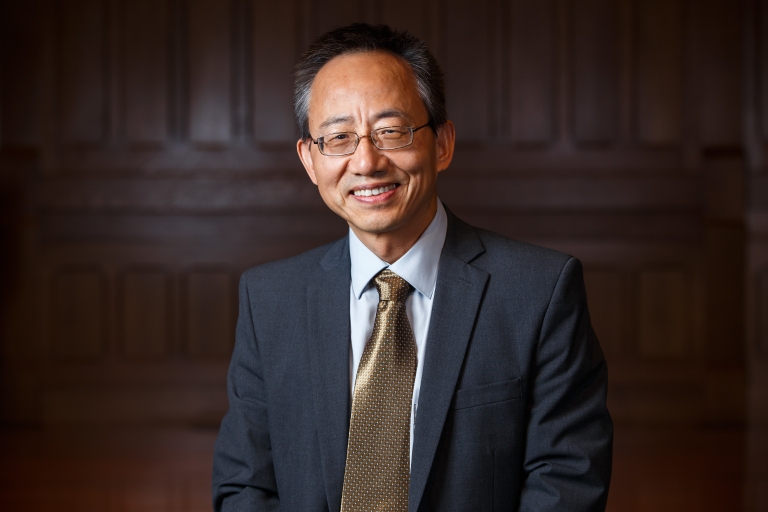 At Indiana University, what sets AI research apart is collaboration – both interdisciplinary work among AI faculty experts and work with government and industry partners – and access to IU's world-leading university IT infrastructure.
The mission of the institute, set to launch in early June, is to act as a catalyst for the promotion and coordination of AI and AI-related research activities at IUPUI and beyond, and to develop major research initiatives for high-impact AI technologies and applications.
"The continued growth and advancement of artificial intelligence as a pervasive element in our society is altering how we go about our daily lives," said Shiaofen Fang, interim dean in the School of Science and a professor of computer and information science, who will direct the new institute.
"AI is impacting every sector in direct and indirect ways, offering countless opportunities and posing significant challenges that require new and radical approaches – particularly multidisciplinary approaches, which is a focus of this new institute."
IUPUI will continue to strengthen its commitment to partnering with government, industry and nonprofit organizations to improve the human condition and quality of life through the work of the Institute for Integrative Artificial Intelligence. As such, the institute will be critical to engaging companies and organizations across sectors, including health care, technology, transportation, manufacturing, public affairs, education and finance.
"Sixty years after the term 'artificial intelligence' was coined, we are beginning to explore and realize the great promise of human-machine partnerships thanks to increasing computational speed and more robust data infrastructure," IUPUI Chancellor Nasser Paydar said.
"These two key ingredients – along with IUPUI's proven record of collaborative, interdisciplinary approaches to research spanning life sciences, engineering, the arts, humanities, medicine and more – ideally position IUPUI to launch this institute.
"Add to this Shiaofen Fang's leadership, and this is the right time, the right place, with the right people to accelerate AI innovation on a local, national and global scale."
The world-class research and innovation happening at IUPUI clearly serve as fertile ground for the Institute for Integrative Artificial Intelligence, which will be a central hub for AI research, development and learning in Indianapolis and beyond. The institute will benefit from cross-campus partnerships and collaborations with nonprofit and industry partners in and around Indianapolis.
Initial funding for the institute has been provided by the IUPUI Office of the Vice Chancellor for Research; the IU Office of the Vice President for Research; and the schools of Engineering and Technology, Informatics and Computing, and Science at IUPUI.
The Institute for Integrative Artificial Intelligence at IUPUI is part of Indiana University's broad strategic effort to advance the science of artificial intelligence; apply it to solve real-world problems in health, defense and many other important sectors; address its ethical, legal, social and economic implications; and train highly qualified professionals to carry on these activities across our state and around the globe.
IU Research
Indiana University's world-class researchers have driven innovation and creative initiatives that matter for 200 years. From curing testicular cancer to collaborating with NASA to search for life on Mars, IU has earned its reputation as a world-class research institution. Supported by $680 million last year from our partners, IU researchers are building collaborations and uncovering new solutions that improve lives in Indiana and around the globe.