U.S. surgeon general to speak at School of Medicine virtual graduation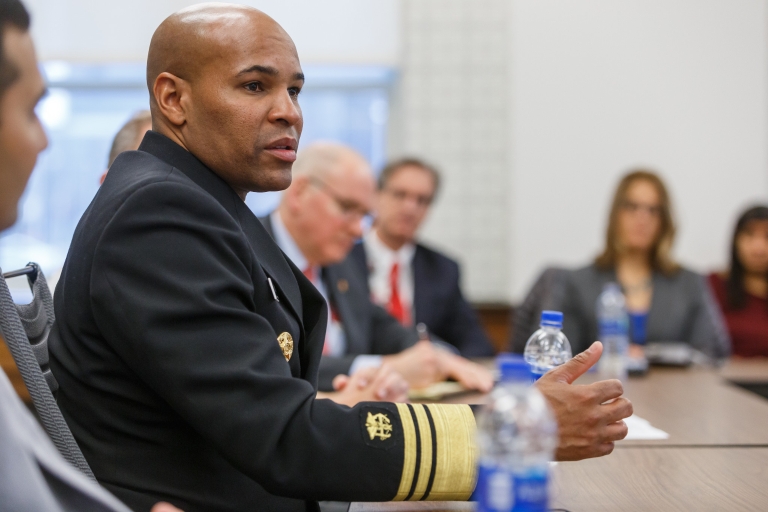 U.S. Surgeon General Jerome Adams will be the keynote speaker for the IU School of Medicine's virtual graduation celebration at 10 a.m. May 15.
Adams, the nation's public health authority and a leader in the response to the COVID-19 pandemic, is a graduate of the IU School of Medicine and a former faculty member. Join the school for its live event on Facebook.
He previously met with IU deans, students and leaders in Indianapolis on Nov. 18 to discuss a variety of health topics.
Getting started with the Box migration: Personal files
UITS is offering several webinars about the options for migrating personal files from Box at IU to either Microsoft OneDrive or Google Drive. IU's cloud storage agreement with Box ends in spring 2021, and student, staff and faculty files will be migrated after May 22, 2020.
You do not have to migrate your files personally, but you do need to decide where you want them to go. These webinars will help you determine what qualifies as personal, prepare your personal files for migration, and decide which service to choose for storing personal files.
Webinars are scheduled at both 11 a.m. and 2 p.m. May 13 and 20.
More information and registration is available on the UITS IT Training website.
Consider history before trashing Box files
As IU employees prepare for the migration of Box files, University Archives wants them to consider which files are worth preserving and which ones are OK to trash.
Those dealing with pieces of IU history in some way, such as a decision or action taken by a unit, or photos or promotional items from a program or event, could be worth keeping, for example. To learn more about the types of materials kept, visit University Archives' collection policy website.
IU Records Management is offering the assistance of archivists in this process. Email iurm@indiana.edu for more information.
Take advantage of a remote wellness screening incentive
Healthy IU is reminding Indiana University employees that although in-person health screenings are not available on campus for the remainder of the fiscal year, employees remain eligible to receive their $100 before-tax incentive by participating in a 20-minute wellness coaching session by Zoom or phone.
Although participants will not receive biometric screening numbers, it is an opportunity to reflect on their well-being and self-care during the COVID-19 pandemic.
The deadline for the screening and incentive, which are available to full-time academic and staff employees who are eligible for an IU medical plan, is June 5.
School of Medicine students aiding in pandemic efforts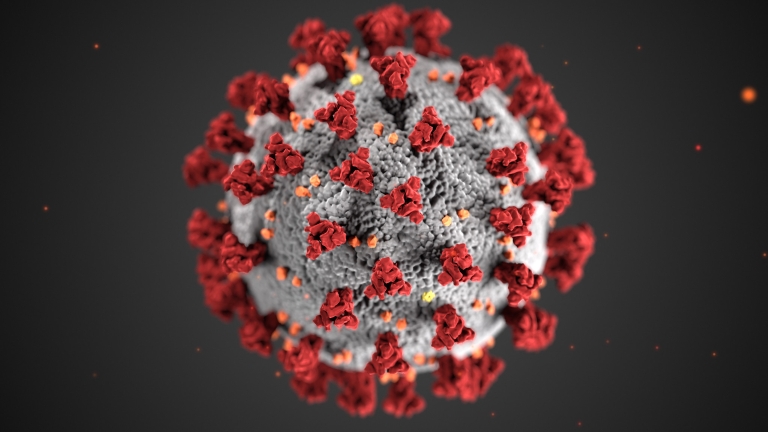 Indiana University School of Medicine students have jumped into the fight against COVID-19.
For example, Sean Buehler has helped the Shalom Center in Bloomington, running its isolation shelter for homeless people who are experiencing symptoms of the virus.
He also helped at other shelters in town, including a converted warehouse with 40 beds donated by IU Surplus Stores.
Madison Harris helped start an Indiana chapter of GetMePPE, which distributes personal protective equipment to frontline health care workers, and other students are offering their assistance in a variety of other ways.
IU Libraries offers expanded access to HathiTrust Digital Library
In 2008 as part of a Big Ten Academic Alliance partnership, IU responded to a nationwide digitization request from Google Books, sending truckloads of materials to be digitized and returned. Through this work, IU became one of the founding members of the HathiTrust Digital Library, an online repository for academic and research libraries to archive and search the new digital resources.
In March, IU had to close its physical libraries and stop material circulation in response to the pandemic. This created a new opportunity for the HathiTrust Digital Library. Its Emergency Temporary Access Service, or ETAS, permits special full-text access for member libraries that suffer an unexpected or involuntary temporary disruption to print collection circulation. During the time that access to print collections is unavailable, HathiTrust digital items matching the physical collection holdings of IU Libraries are available for full-text reading.
The emergency access will continue until IU is able to start circulating the print collection materials preserved in the HathiTrust.
Anantha Shekhar awarded President's Medal for Excellence
Dr. Anantha Shekhar, IU associate vice president for university clinical affairs and research and executive dean for research affairs at the IU School of Medicine, has been awarded the IU President's Medal for Excellence.
The medal is the highest honor the university's president can bestow. It recognizes those who've made outstanding professional achievements and provided exceptional service to the university.
IU President Michael A. McRobbie surprised Shekhar with the award during the School of Medicine's spring all-school meeting, which was conducted virtually, on April 29. Shekhar oversees all research-related activities at the school, which is the nation's largest medical school.
Inside IU summer schedule reminder
Inside IU will shift to its summer publication schedule following the publication of the May 13 edition. Inside IU will publish June 3 and July 8, and a Board of Trustees edition will publish June 12, before returning to a weekly schedule in the fall.
This schedule is subject to change should emerging news of importance to staff and faculty be announced.