When a local business asked two faculty members from Indiana University Bloomington's Department of Chemistry for help with a pandemic-related project, they gladly agreed to lend of hand.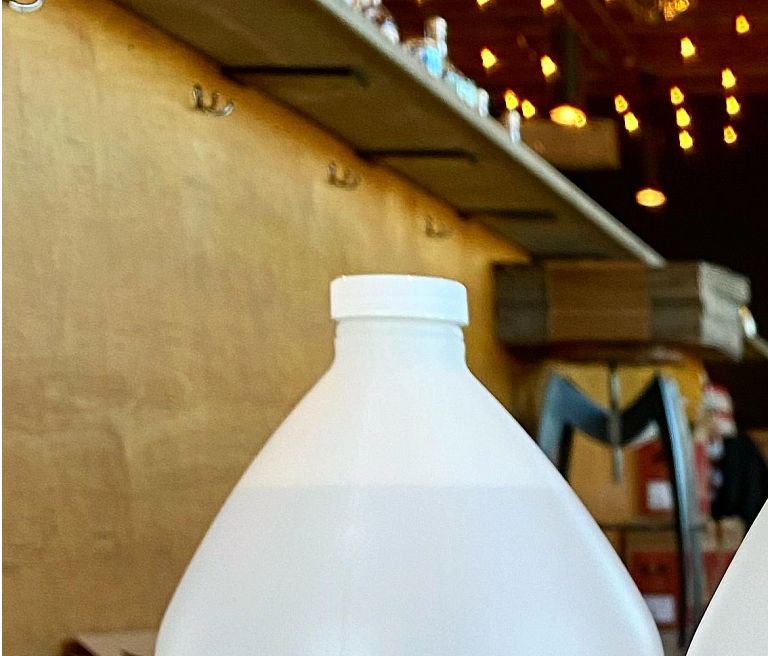 Cate Reck and Jon Karty helped Adam Quirk, co-founder of Bloomington-based distillery Cardinal Spirits, with a formula for alcohol-based hand sanitizer.
"Everybody knew by the second or third week in March that there was not enough hand sanitizer," Quirk said.
The sanitizer is sold to individuals, small businesses and health care organizations, and donated to first responders and local nonprofits.
One customer has been Indiana University. Residential Programs and Services made the hand sanitizer available when students had to move out of the residence halls because of the switch to remote learning. Another customer has been the Indiana Economic Development Corp., which acts as a distributor and connects with hospitals statewide and other organizations that need hand sanitizer.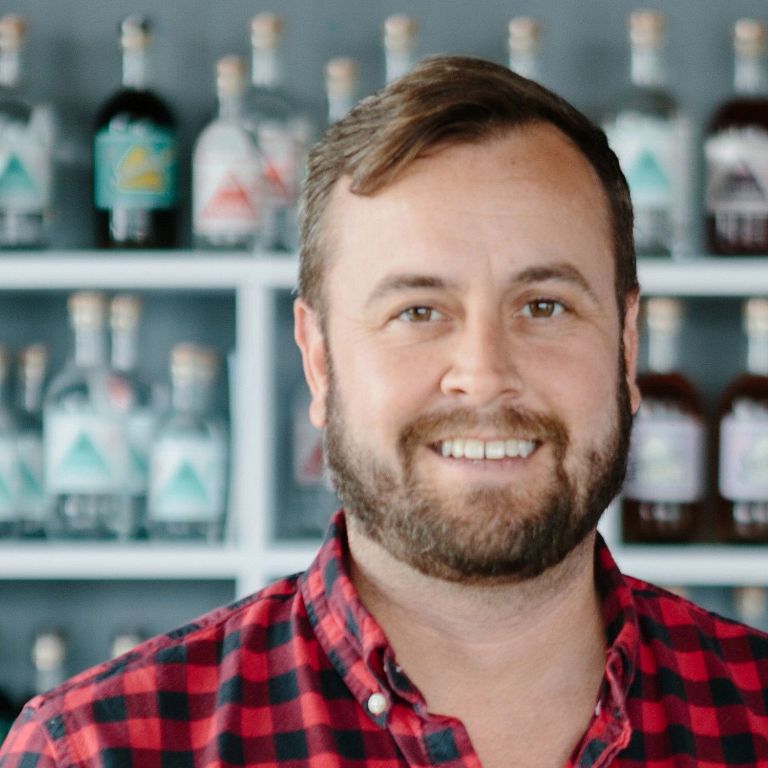 Quirk's request for help fit well with what IU and its employees are doing to help others during the COVID-19 pandemic, said Reck, director of undergraduate studies for the Department of Chemistry, within the College of Arts and Sciences.
"IU has given personal protective equipment to health care organizations, and I have given PPE to the Shalom Center, which helps the homeless. So, this made sense," Reck said.
One of Karty's favorite parts of his job is to lend his expertise to Indiana companies, he said, and he liked that Quirk had the initiative to make the hand sanitizer in this time of crisis.
"It makes me feel good. I like to help in whatever ways I can. I've donated PPE to a hospital," said Karty, senior scientist. "To help Adam, who has a small business in Bloomington, I was glad to offer my expertise."
Quirk had some of the ingredients already on hand at the distillery, particularly alcohol, but he had to go to retail stores for another key ingredient: hydrogen peroxide. He used the 3 percent solution sold in stores and produced a modest amount of hand sanitizer. But he wanted to ramp up production for larger batches, and he knew the quantities of hydrogen peroxide available in stores would not be enough.
On March 20, Quirk reached out to Reck and Karty, who had helped troubleshoot distilling issues he was having in the past.
Quirk bought from Karty three large bottles of 30 percent hydrogen peroxide solution and graduated cylinders, and he sought Reck's and Karty's advice on the formula the Food and Drug Administration and the World Health Organization recommend for making large batches of hand sanitizer.
That was important because the stronger 30 percent hydrogen peroxide has to be handled and mixed carefully.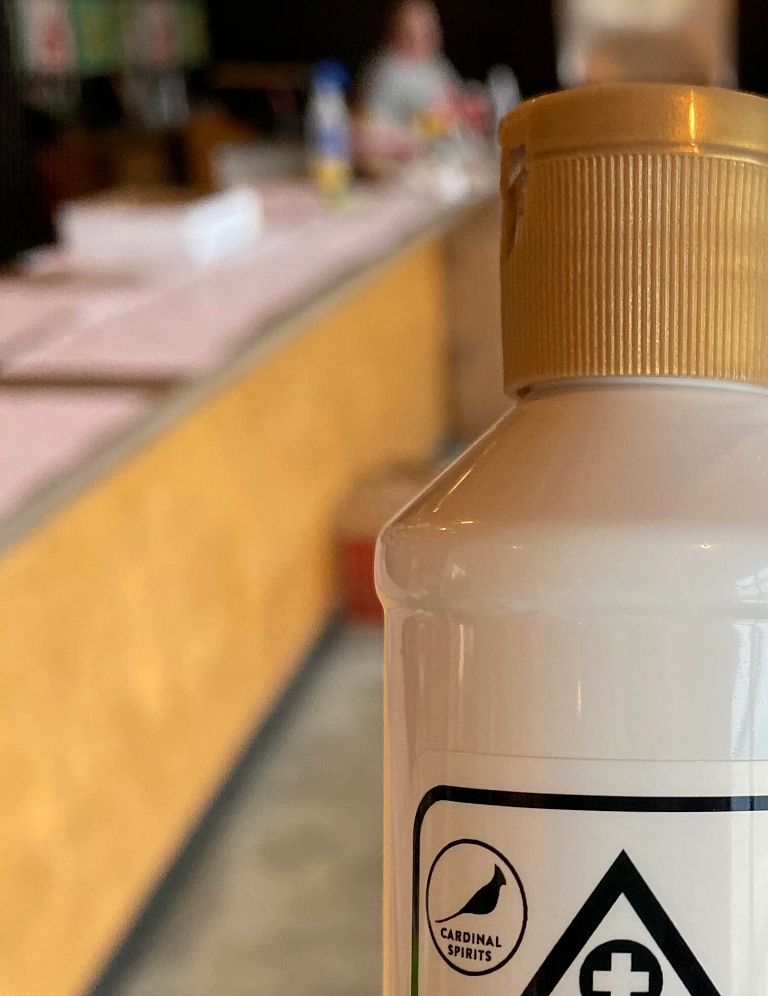 "The hydrogen peroxide has to be added slowly; if you don't add it slowly enough, it can create an explosion," Reck said. "Any kind of strong oxidizer is dangerous."
Reck said she delivered the bottles to Quirk so she could explain to him personally the need for safety when using the stronger hydrogen peroxide.
Cardinal Spirits has increased batch sizes from 270 gallons to 9,000 gallons – enough to fill a tanker – and is ramping up production to 27,000 gallons per week.
"We had to do that because we were getting large orders," Quirk said.
More than 50,000 gallons of hand sanitizer have been made so far.
Individual customers can buy a gallon jug for $45 and receive free 4-ounce bottles with purchases of other alcohol items.
Quirk said he's grateful for his partnership with Reck and Karty and is glad he's helped meet a need during the coronavirus crisis.
"It's been awesome to help out in some small way," Quirk said.