Parking Operations will begin offering a multiyear parking permit to Indiana University Bloomington employees for the first time during the 2020-21 academic year.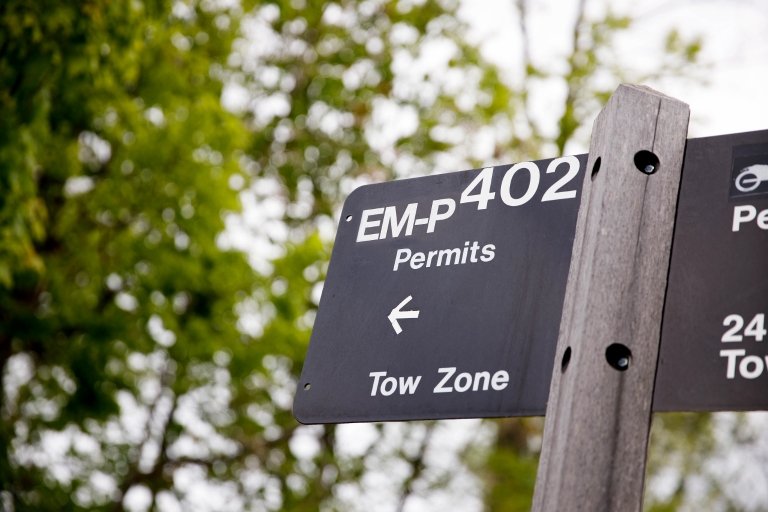 "This option has been introduced on several IU campuses and has been well-received by employees," IU Bloomington director of parking operations Amanda Turnipseed said. "With a multiyear permit, employees do not need to go through the annual renewal process. Since the permit lasts for several years, they also do not need to worry about receiving a parking citation if they forget to hang their new permit on July 1. The university also saves money, reducing costs for permit printing and staff time needed for the renewal process."
Renewal for 2020-21 parking permits is slated to begin June 1. The multiyear permit option will be available for EM-P and EM-S permits to full-time appointed employees. It may be paid for only via payroll reduction, to ensure annual permit cost increases are automatically factored into employee payments.
Eligible employees will see two EM-P and two EM-S options available during online ordering: an annual permit and the new multiyear permit. The options will be differentiated by their expiration date and payment methods available.
Employees should renew their parking permit by July 1, or by the earliest date upon which they expect to be parking on campus. The multiyear permit will automatically renew each year at the annual approved EM-P or EM-S rate. Multiyear permits issued this year will not expire until 2024.
"While the multiyear permit will not differ in cost from an annual permit, we think the convenience will make it well worth the switch," Turnipseed said. "However, should an employee ever wish to switch back to an annual permit, the multiyear permit can be exchanged for a single-year permit at any time at the Parking Operations office in the Henderson Garage."