Brenda Brenner, associate professor and chair of the Department of Music Education in the Jacobs School of Music, has been awarded the 2020 Mary Burgan Distinguished Service Award for Indiana University Bloomington.
Brenner serves as co-director of the IU String Academy, a position she has held since 1993. The String Academy students have been featured in concerts in major venues throughout the U.S. and have presented concerts in Europe, Asia and South America.
Her specialty is string music education, teaching applied violin and courses in violin and string pedagogy. She founded the IU student chapter of the American String Teachers Association in 2006; she serves as the chapter's faculty advisor and was previously president of the association. Brenner has been successful in recruiting string music education majors as a result of the chapter's national prestige, as well as the high level of mentorship she gives her students.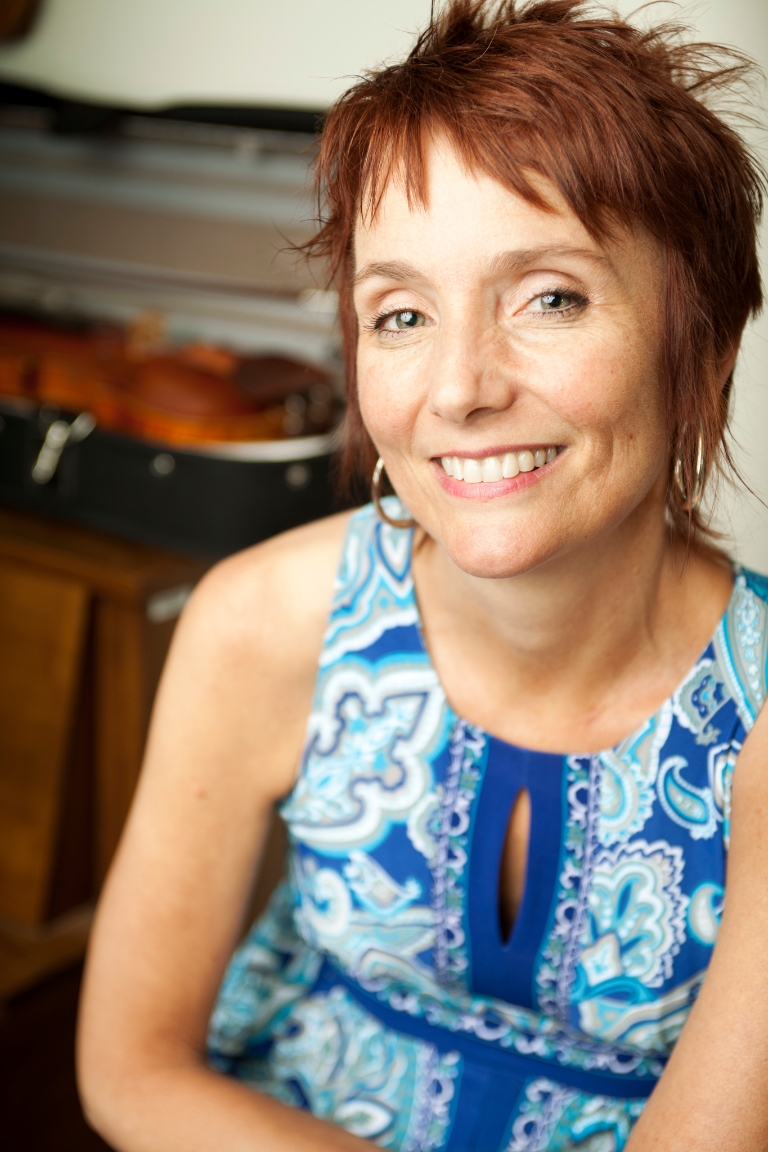 Brenner is also director of the Fairview Violin Project, which she began in 2008 to provide violin instruction to underserved elementary school students. She developed the curriculum, and she trains and supervises all instructors in the program.
Brenner's research delves into the cognitive, academic and social outcomes of early instrumental music instruction. This university-community partnership has far-reaching impacts, providing field experience for both music education and performance students who participate in the teaching. Under Brenner's mentorship, many of them leave the experience with the training and desire to begin their own partnerships with underserved communities.
For the elementary students, the project involves instruction and rehearsals and culminates in their concert performances. The success of this partnership is evidenced by the enthusiasm and pride of the engaged parents as well as the education, training and skill the students demonstrate in their performances.
Before this program started, Fairview Elementary in Bloomington had no students involved in any IU pre-college art or music programs. As of 2020, Fairview has become a performing arts school, offering a diverse curriculum in the arts; a number of its students are now involved in the IU String Academy. The Fairview Project has received national attention and has led to the development of related programs in Attica, Indiana, and Danville, Illinois.
As department chair, Brenner has brought national and international prestige to the department and the Jacobs School of Music. She has made significant contributions to the department and school, and to the national and international music education communities. She has initiated discussion and revision of curriculum, audition requirements and exam procedures that result in an overall improved protocol for recruiting, preparing and retaining students.
Brenner performs chamber music throughout the U.S., partnering with pianist Kenneth Huber and her husband, organist Christopher Young. She teaches and conducts at the IU Summer String Academy and serves as assistant director of the IU Retreat for Professional Violinists and Violists.
In addition, Brenner is an active, international clinician, appearing recently at the Midwest Band and Orchestra Clinic as well as at the American String Teachers Association National Conferences and the Music Educators Conferences throughout the U.S. Brenner received her Doctor of Music degree in violin performance from the Eastman School of Music at the University of Rochester in 1990.
"The impact that Dr. Brenner has made on the Fairview Project elementary students and our IU Jacobs School of Music string instrument students is immeasurable," said Eliza Pavalko, vice provost for faculty and academic affairs. "Dr. Brenner has taught, mentored and inspired those who will go on to promote and perpetuate the ideals of excellence in teaching and service in myriad ways and, in particular, in the communities at large.
"We are extremely grateful to Dr. Brenner for her untiring efforts in service to our campus, our students and our community. She brings great prestige to our institution."
The Mary Burgan Distinguished Service Award, first presented in 1986, recognizes faculty who exhibit distinguished service to the university, a profession, a discipline or the public. Recipients are chosen by a faculty committee sponsored by the Office of the Vice Provost for Faculty and Academic Affairs.
A reception to honor Brenner and awardees of several other awards will take place at a later date.