Thirsting for a way to stay healthy while practicing social distancing during the coronavirus pandemic? Healthy IU has launched its inaugural Hydration Challenge among its summer wellness programs that can be completed at home.
"Healthy IU is here to meet the needs of employees, and for a lot of us right now, we are experiencing added stress, anxiety and uncertainty," said Julie Newsom, communications specialist at Healthy IU. "The summer programs are designed to help employees and their families navigate this time in the way that works best for them."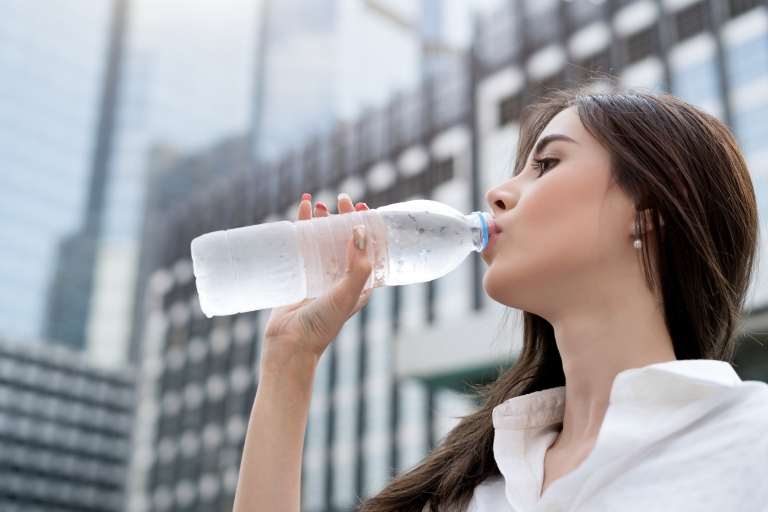 The Hydration Challenge is open to all IU students, staff and faculty and it can be done anytime and anywhere, Newsom said.
Full-time IU employees and their spouses who are on an IU-sponsored medical plan will receive a Healthy IU water bottle after completing the challenge, Newsom said. The bottle will be delivered via campus mail once employees are able to return to their campus.
"We are made up of more than 50 percent water," Newsom said. "It's no surprise that it really has a big impact on how we feel overall."
The seven-day Hydration Challenge can be completed any time until July 31. It involves daily emails that give participants their hydration tip for the day, Newsom said. The Day 1 email provides a Healthy IU hydration tracker to use throughout the challenge. Participants aren't required to submit their log, but they are encouraged to use the tracker or recommended apps such as PlantNanny and WaterMinder to better monitor their water intake throughout the challenge.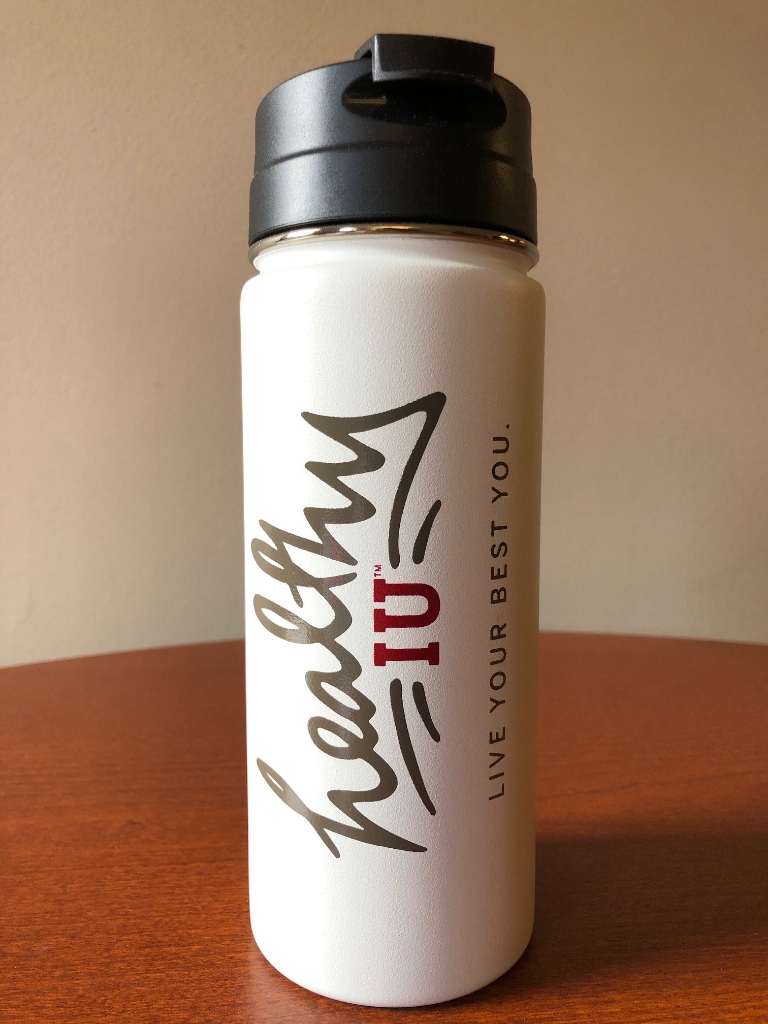 The remaining six days contain tips on when to drink water, what beverages to avoid, how to hydrate during physical activity and how to tell if you're getting enough water.
Newsom worked with Healthy IU registered dietitian Steven Lalevich, who designed most of the content.
"Staying hydrated is kind of like making sure you have enough oil in your car," Lalevich said. "If your car is constantly low on oil, the engine is going to wear out faster. Staying hydrated helps keep our body from wearing out faster than it should."
Lalevich said that the best way to assess hydration is to pay close attention to the color of your urine. Pale yellow indicates good hydration, while dark yellow or amber indicates dehydration.
In addition to offering help with hydration, Healthy IU is offering other summer wellness programs to assist the IU community. On-Demand Healthy IU workshops cover a range of topics such as mental, physical, financial and occupational well-being, Newsom said. The workshops are available to download in their presentation form, while some programs consist of handouts.
"Now that everybody is at home and we can't meet in person, we thought it was a great time to highlight these programs that we have online," Newsom said. "Some of them we just created in light of COVID-19 to kind of help people cope."
Healthy IU is also offering one-on-one nutrition counseling with Lalevich, Newsom said. Sessions include any nutritional topic of interest such as weight loss, heart-healthy eating or digestive health.
"It's really good to get face to face or over the phone with someone who can answer questions for you personally," Newsom said. "You're not digging through a bunch of research and information trying to figure out what works for you."